Re: easbaysav's 09 Track Build
---
some really nice upgrades on this track beast, especially the moto-holders fairing stay, looks so
Re: easbaysav's 09 Track Build
---
Looking good...I am digging that fairing stay. My OEM busted so easy on a harmless low side. This may be a good investment.
Re: easbaysav's 09 Track Build
---
Nice, well done!
---
'09 - Carbon/matte-white wrap, BAUCE Racing ECU Flash, Dyno tuned (each cylinder), Brembo 19x18 Master Cylinder, Pazzo clutch/brembo replacement levers, AGGs tygon reservoir tubing front/rear, Woodcraft Clip-ons/Renthal Grips, Motion Pro Throttle Kit, EBC Front/Rear Contour XC Rotors, Front/Rear Galfer lines, Bohemian Rearsets, Scotts Damper, Arrow Race headers, Akrapovic titanium slip-on/ CF heat shields, PCV, K&N air filter, Supersprox-Stealth Sprockets(-1/+1), EK MVXZ 520 Chain, Healtech Glpro-X, Michelin Power Cups, AGG block-offs, AIS/CharcoalCan/Exup-Servo DELETE, Puig screen, GB Racing Case Covers(Ignition, Stator, Clutch), JPR Performance keyless gas cap, XT-Racing Mini Lap, Shorai battery, Greggs flushmounts, Stomp grips, Smoke hotbodies tail, Targa rear seat cowl, Graves brake return spring, HT Moto seat covers, BiXenon Projector Kit, Engine Ice, Motul 300v, Sliders, Leo Vince Dion Device.
Gear: AGV Pista GP, Arlen Ness Kangaroo suit/GP Gloves, AS Super Techs
Build Thread: Akrapovic Undertail...to Dual R1 Undertail
http://www.r6-forum.com/forums/58-exhaust-fuel-delivery/181026-build-thread-akrapovic-undertail-some-pic-heavy.html
Re: easbaysav's 09 Track Build
---
---
RIP Matt (Ghost R6). You will be greatly missed. Be smooth and the rubber turning till we meet again.
Quote:
"I refuse to tip toe through life to arrive safely at deaths door".
Quote:
There is more to squidliness than just your gear.
Build Thread
---
Mod List: BAUCE Racing ECU Flash, Leo Vince Italia slip-on- BAUCE Racing, Sixty61 8K HIDs, Graves fender eliminator, Puig DB tinted windscreen, Sixty61 adjustable levers, D3 Driven grips, Carbon Fiber solo seat cowl, Carbon fiber heel guards, Carbon fiber air ducts, Carbon fiber rear fender, Driven 520 sprockets -1/0, EK ZZZ chain, Galfer SS front & rear brake lines, AGG Racing block off plates, Slowboy Racing R6 socks, Volar swingarm spools, black frame sliders, Proton flushmounts, K&N air filter, custom graphics.
track fiend
Join Date: Oct 2012
Location: Middle of nowhere, CA
Posts: 290
Bike: 14 D675R, 15 ST3RX, 15 R1
Re: easbaysav's 09 Track Build
---
Thanks for the compliments guys.

I opted for an aftermarket fairing stay for that reason, OEM and OEM replicas break quiet easily.
Sherman Connoisseur
Join Date: Sep 2010
Location: On top of Rainbows
Posts: 26,443
Bike: Two dirty dirty bikes
Re: easbaysav's 09 Track Build
---
Love this build! Keep it up!
---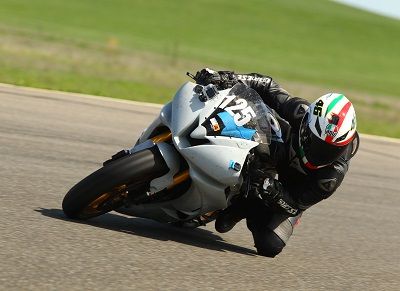 Proud winner of April 2013 ROTM with a bike that no one likes!
I <3 PASSION MOTORSPORTS
Street/Track Build
Quote:
Originally Posted by
redisdeadrideblue
View Post
Ive taken bigger shits than Ricky, but he has personality, so that should count for something......right?
Quote:
I see my balls are in high demand in terms of cupping
RIP Jason (Snocompton). We will miss you.
Re: easbaysav's 09 Track Build
---
Looks great man! Keep it up!
Currently Active Users Viewing This Thread: 1

(0 members and 1 guests)