stuntin
Join Date: Sep 2011
Location: Albuquerque
Posts: 738
Bike: 2010 cbr 1k
Re: Private Payment Plan?
---
My roommate did this and the guy wrecked the bike. It's stupid and not worth it. If your bike is priced right you shouldn't have a problem selling it.
Re: Private Payment Plan?
---
In case you needed one more opinion on this to make up your mind:

Don't do it.
Lifetime Premium
Join Date: Oct 2012
Posts: 7
Re: Private Payment Plan?
---
well if your doing payments, drop it off here. make sure you sign it over and I promise to pay you.....

dont do it, dont even think about it, he will skip out, and worse bet when he wrecks his dad will try going after you for selling it to him nevermind the kid did not pay it off, sounds like a scam and BS to me.

My best friend wanted my bike when I sold it, asked about payments, told him sorry No, cash in full.
Re: Private Payment Plan?
---
do. it.
---
KCCO
Re: Private Payment Plan?
---
There is no way I would ever do this. You want the bike? Cash in full up front.

Plus his parents won't cosign on a loan for him? More than likely because they either don't want him having a motorcycle, or he's not responsible enough!
---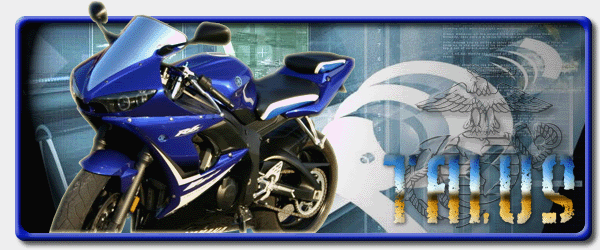 2008 Yamaha R6S
Mods: * Sportech Chrome Windscreen * Chrome Reservoir covers * MotoGP Reservoir Sock * Color Matched top triple tree w/custom decal * Tank Pad * Hard Rock Motorsports HR1 Riot Exhaust * Custom LED integrated turn signals * TAG metals fender eliminator kit w/custom lighting * Clegg's Innovations Angel Eyes * Joe Florida LED underglow kit * Euro turn signal mod * Hotbodies Flush Mount Turn Singals * Black rear shock spring * Pazzo Racing Levers * Carbon Fiber Ram Air Covers * Driven D3 Gel Grips * BMC Street Air Filter *
"There are only two kinds of people that understand Marines: Marines, and those who have met them in battle. Everyone else has a second-hand opinion."
Re: Private Payment Plan?
---
Dont do it, end of issue.
Living The Dream
Join Date: Mar 2010
Location: Mother Effing Los Angeles!!
Posts: 3,807
Bike: 2009 Yamaha R6
Re: Private Payment Plan?
---
no no and no
---
2009 Orange R6
Sold
MODS
- Shogun FS- Zero Gravity DB - Custom FE - Hot Bodies Flush Mounts - MotoDynamic Integrated Tail Light - Supersprox -1+2 - Taylormade Full Exhaust - PCV - OURY Grips - Corbin Seat - Ebay Shorty Levers
-Future Mods-
-Translogic MicroDash-Projectors-ASV Levers-GYTR Solo Seat- Bright Gold Carrozzeria Rims........
2011 ice silver metallic Audi A4
2004 350z(sold
)
sig thanks to GIJoe007
Just made this great wheelie.. did you see it?!
Join Date: Apr 2011
Location: Bloomsburg, PA
Posts: 80
Bike: 07' R6
Re: Private Payment Plan?
---
Thanks for all the input! I told the kid no.. Just sold it yesterday for $4,500 cash
Currently Active Users Viewing This Thread: 1

(0 members and 1 guests)