My R6 eat tires for lunch
Join Date: Jul 2010
Location: Peach State
Posts: 826
Bike: Dub-O's 7R6
06/07 R6 Misc. Fairings
---
Hello, I have some extra parts laying around. Most of the stock fairings aren't in perfect shape, I know most people wouldn't buy scratched parts but if you don't have alot of money and is willing to put some elbow grease in, I'm sure it'll look kind of nice still. Anyways, i think my price will be fair, prices don't include shipping, but i'll work with you on the Total Price.
Items for sale:
#1- I have a lower race body work, never been damaged. I was told it might have been "sharkskins", but when i brought the set, I couldn't find any markings on it at all so i have no idea. $100.
#2- Lower stock right and left fairings. It has some rash on it, but i think sanding and paint it'll look good. There is 1 tab near the turn signal that looks like it may have broke, but i can't tell. If your interested i'll check up on it for you. $30 each
#3- Stock Upper mid fairings, no broken tabs, a small rash on them. $15
#4- smoked front turn signals- $20
#5 everything else you see in the pictures- $10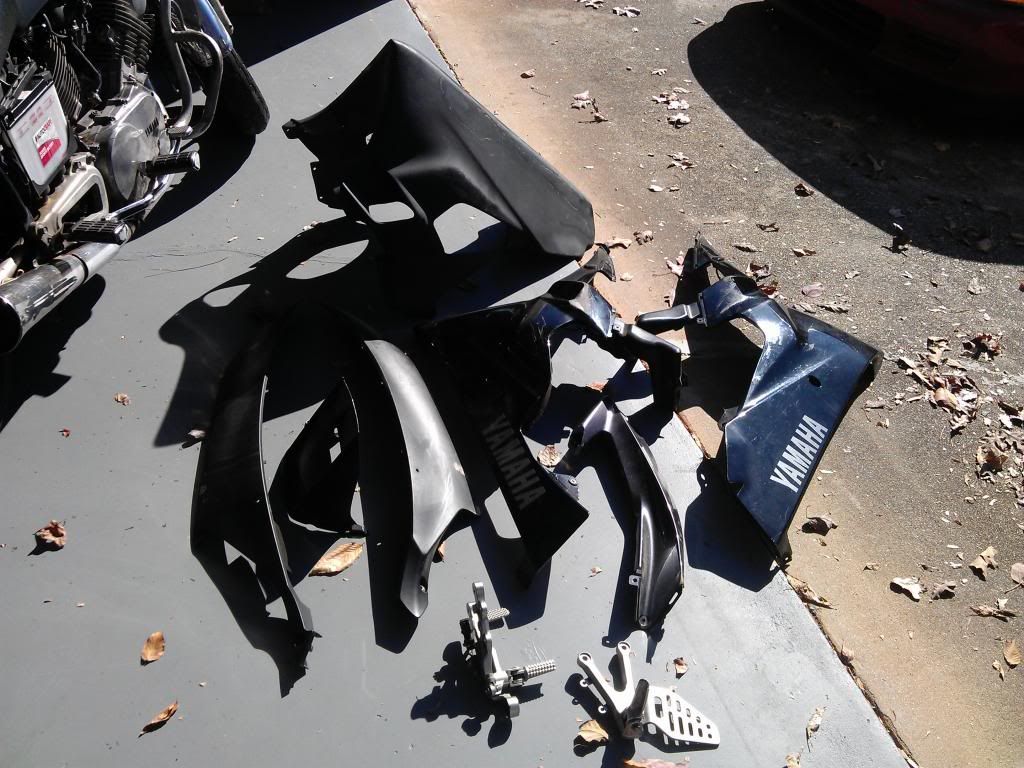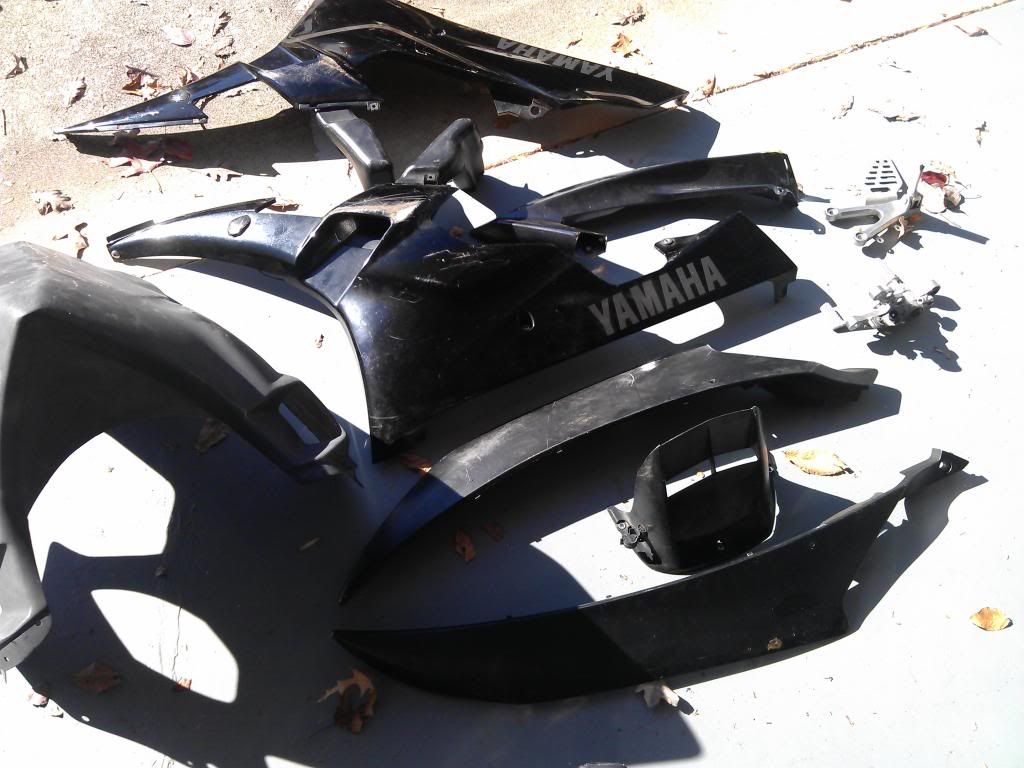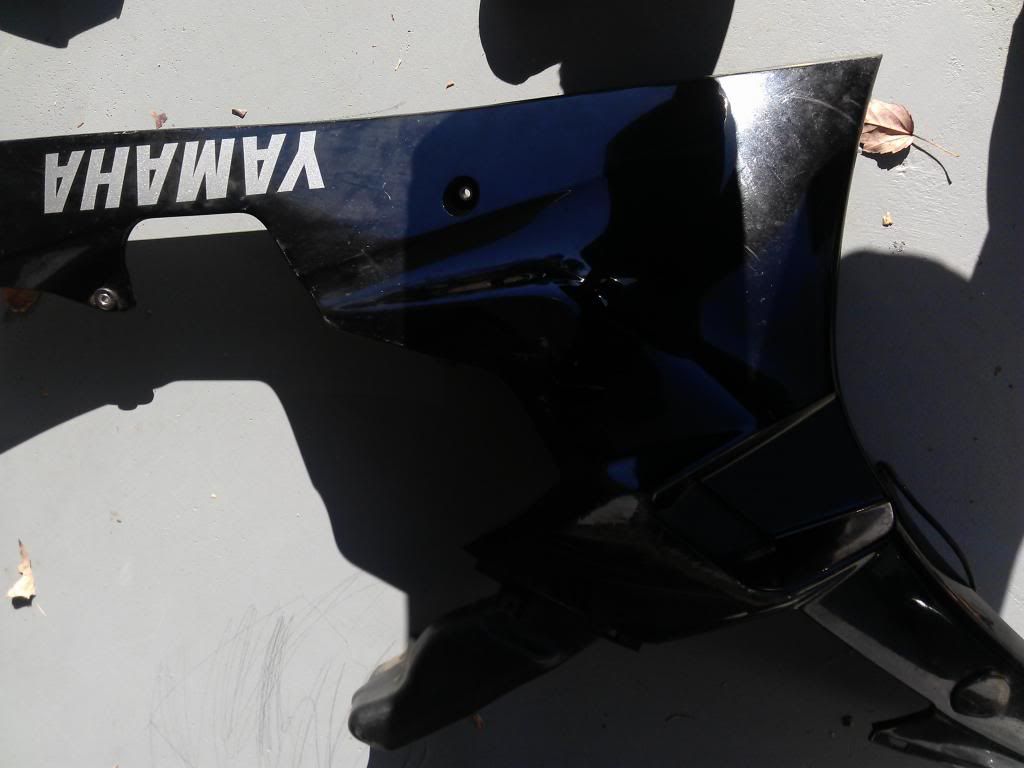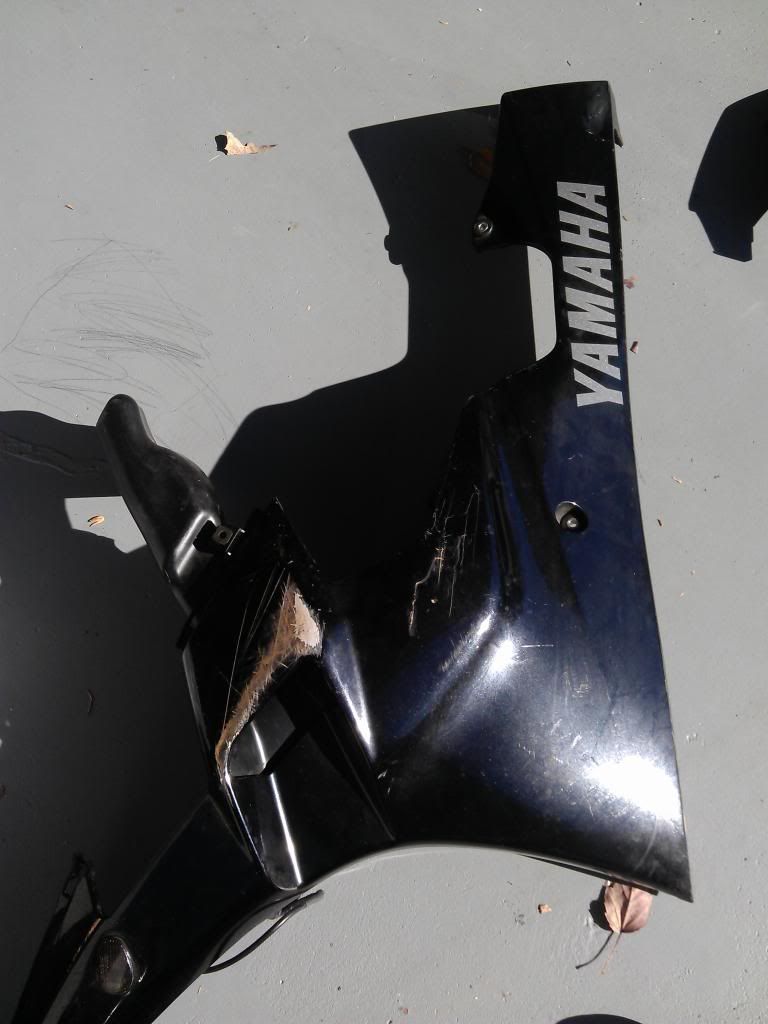 My R6 eats me.
Join Date: May 2012
Posts: 8
Re: 06/07 R6 Misc. Fairings
---
i'll take rear set. pm sent
Currently Active Users Viewing This Thread: 1

(0 members and 1 guests)