Just made this great wheelie.. did you see it?!
Join Date: Jun 2012
Posts: 31
Bike: 2011 r6
Re: The Quad / Dirtbike Thread
---
sold a few years back... but wish i still had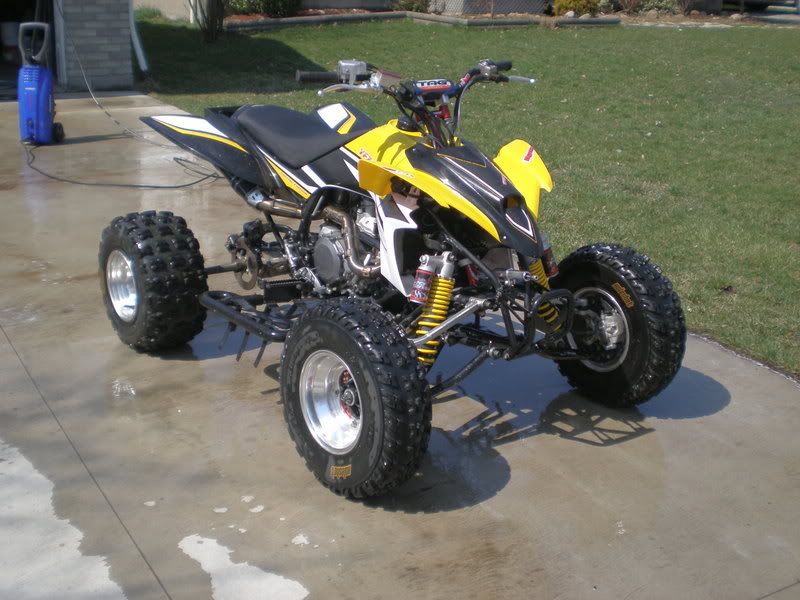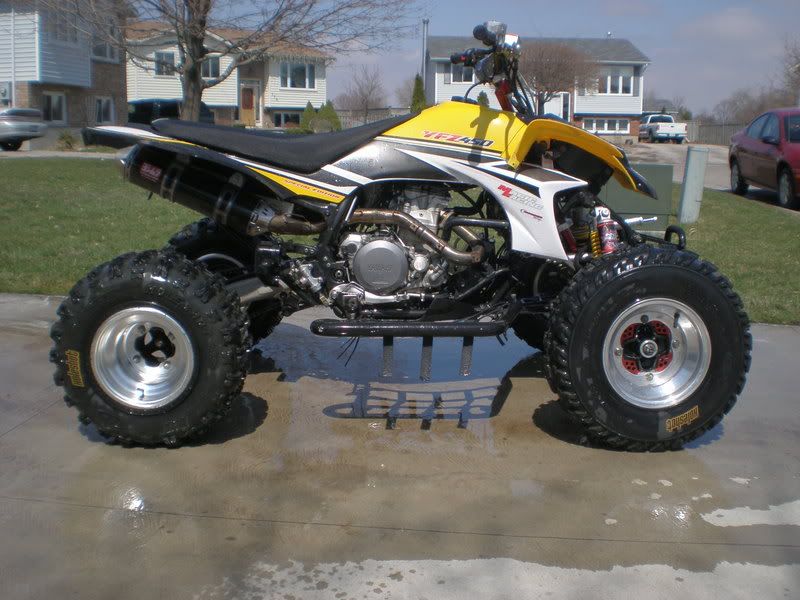 Went out on a good group ride today.
Mine is the 05 ttr250.
Sill r b silled has the o2? Wr250f.
Adam has the 92? Wr250 smoker
Awesome ride!
Sent from my iPhone using
Motorcycle.com Free App
---
I dont measure life in dollar bills, I measure life with the joy I get out of it.
Down to a '11 raptor se.... Sadly it still has under 100 miles on it.

Sent from my SAMSUNG-SGH-I317 using Motorcycle.com App
---
"Samson, it's Sheila, mama fell..."
Horsepower Whisperer
Join Date: Feb 2012
Location: 1½ hours from Brainerd International Raceway. MN
Posts: 493
Bike: Girlfriend says too many!
Re: The Quad / Dirtbike Thread
---
I've got a '05, and a '06 Yamaha Banshee.
And a DRZ400S, and 2 Honda fiddys. One with an 88cc big-bore kit.
---
**Current bikes**
'16 BMW S1000RR Premium
'15 MV Agusta Brutale 1090RR CORSA (Sex)
'06 Harley Davidson V-ROD Street Rod (#Notarealharley
)
'03 Yamaha YZF-R1
'14 Yamaha YZ250 (Braaaaaap!)
Currently Active Users Viewing This Thread: 1

(0 members and 1 guests)