Re: TPS Diagnostic Mode
---
Hello, this is what Power Commander told me when I asked about my problem:
Thanks to jdmbooda for making me aware of this thread again.
------------------------
Thank you for your inquiry. We appreciate your interest and support of our products.
This bike uses a fly-by wire system, so conventional tuning can not be performed for all RPM and throttle ranges.
The GREY wire from the PCIII is attached to the throttle blade angle sensor of the throttle bodies which is NOT directly correlated to the throttle grip position. Because of this
when setting the throttle position in the PCv software we recommend on resetting only the closed position after the bike has completely warmed up. Use the arrow key (<) nex
CLOSED to perform this step and then click OK. Do not try to set the OPEN position unless you are on a dyno and above 10000rpm.
You will notice that in the maps there are not detailed values below 10000rpm at 100% throttle and below 9000rpm at 60-80%. This is because the throttle blades will not open
more than 60% below this RPM range no matter how much throttle input is given. Therefore this area can not be tuned.
Hope this helps.
Roy Hartman
Dynojet Research
2191 Mendenhall Dr
North Las Vegas, NV 89081
800-992-4993
---
'08 R6 Silver
How do i replace the t tap? I suck at electrical... I'm guessing that since it worked before the pc that it must be install error...

Just saying how do I properly splice the word?


Sent from my Motorcycle iPhone app
Quote:
I had the same problem..my TPS was out of range..so I redid the wire..I toke off that stupid T-Tap and spliced the wires and heat shrink them and problem solved.but I have a Bazzaz ZFI.
How do I do this for someone show sucks at electrical?
Sent from my Motorcycle iPhone app
Re: TPS Diagnostic Mode
---
So did anyone ever figure out a solution to this problem? I just installed my PCV and in diag, I'm getting 17 at idle; 67 wide open. Then I have to restart diag mode to get it to work again. And the PCV software isn't reading any voltage from the tps. If I unplug the tps tap, I get 17 idle and 102 wide open in diag.
Just made this great wheelie.. did you see it?!
Join Date: Sep 2012
Location: MN
Posts: 81
Bike: 07 R6
Re: TPS Diagnostic Mode
---
Bump, still looking for a solution.
---
1992 Kawasaki Ninja 250 - Sold
1997 Honda CBR 600 F3 - Sold
2006 Honda CBR 600 F4i - Sold
2007 Yamaha YZF-R6 - Sold
Re: TPS Diagnostic Mode
---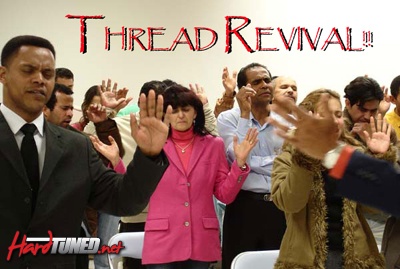 Ok so it's late and I'm fed the fcuk up. In the process of putting my shit back together. 04 R6. I installed a set of 05 (40MM) Throttle Bodies with some slide stops and got it all tucked away under the tank. I decided to check the TPS in Diag mode to see if that one that was on the TB's was "within spec".
Comes up 16-82. No Problem. I've cleaned and adjusted the one on the original TB's so no sweat. Some electrical contact cleaner. Fiddled with the angle for
2 HOURS
and the best I could get was 18-90. So I figured this TPS was FUBAR.
Again shouldn't be a big deal as I have the TPS from the original TB's that I know isn't messed up just sitting on a shelf. 5 mins later I have them swapped and start fiddling again with the angle. Only lasted
1 Hour
this time before I gave up. Again the best I could get it was 18-90.
I do have a PCV (yes Power Commander V (5)) hooked up with the AutoTune and the Speed wire tapped (used a quick splice connection into my SpeedoDRD).
1st: Does the PCV have anything to do with my issue?
2nd: WTF?!
3rd: I doubt buying a new TPS will solve my issue, but should I try it?
4th: Should I just leave it and move on?
Cliff Notes:
TPS=No Bueno
HELP!
Bump.. help?

Sent from my DROID4
My R6 eats me.
Join Date: Mar 2013
Location: PA
Posts: 1
Bike: 2007 Raven R6
Re: TPS Diagnostic Mode
---
I started having TPS issues with code 15 popping and throttle dying after going full throttle above 12k RPM, after a PCV with Autotune install.

Checked diagnostic mode, everything is fine, aside from d01

d01: 17-59 (PCV disconnected)
d01: 17-52 (PCV connected)

I calibrated the throttle min. voltage in PCV and now the bike will only die if its running below 160 degrees with full throttle, above 12k.

I am ok with this as the bike runs and is fine currently, but has anyone replaced the TPS and had any change in d01 values or fixed this issue entirely, not needing the bike to be a certain temp, ect.
Currently Active Users Viewing This Thread: 1

(0 members and 1 guests)