Etymoic hf5 In-ear Headphones
---
Searched the forum and didn't find a review for this product so here goes...
I've noticed that a lot of riders are interested in listening to music while they ride. An even greater number of riders, however, are much more concerned with protecting their hearing during longer rides. Unfortunately, that often means sacrificing music for comfort.
I was no different in this regard until I discovered these gems. I previously used the Bose in-ear buds in order to satisfy my desire for tunage on rides, short or long. These, however, provided absolutely no protection from wind noise and this lack of environmental isolation, coupled with inevitable degradation in auditory ability, really bothered me...no matter how incredible the sound processing was.
After researching the forums, I came across a company called Etymoic Research and I decided to investigate. It turns out that their products are rated as the highest noise isolation in-ear buds on the market, often times exceeding the auditory environmental isolation provided by off the shelf ear plugs. Furthermore, their technology was designed with a very specific understanding of sound processing technology that provides incredible sound accuracy.
I compared pricing for their line of products and chose to pick up a pair of their hf5 earbuds as a replacement for my Bose. This equated to one of the best investments, short of quality protective gear, I've ever made in my riding career.
I picked mine up at a slightly discounted price off Amazon. They retail at $149 + s&h before tax.
The buds themselves came packaged in a really elegant and simple box (sorry no pictures). They were packaged with a case and four types of attachments aimed at providing the best auditory isolation relative to user preference. Etymoic also works closely with audiologists across the nation to provide custom fit attachments for even greater noise isolation.
Sound quality both during riding and off is superb. For bass lovers it may sound a little flat (at least compared to the Bose buds) but overall clarity and sensitivity is spot on especially at higher bitrates. They are also incredibly comfortable once you get used to them. They do go in relatively deep in to the ear canal compared to what most of us are used to, but I quickly became very acquainted with the feeling.
This fit also makes it a breeze to put on a helmet without them budging. Even if they do slightly, it usually takes no more than a simple push from the bottom (with helmet on) to give good isolation.
Some of you might be concerned with environmental awareness. I'm a very alert individual so I'm always visually aware of my surroundings. However, I have had no issue hearing horns and sirens with the buds in and on medium volume.
There's nothing much to be said I don't think. If anyone has any specific questions, please don't hesitate to ask.
http://www.etymotic.com/ephp/hf5.html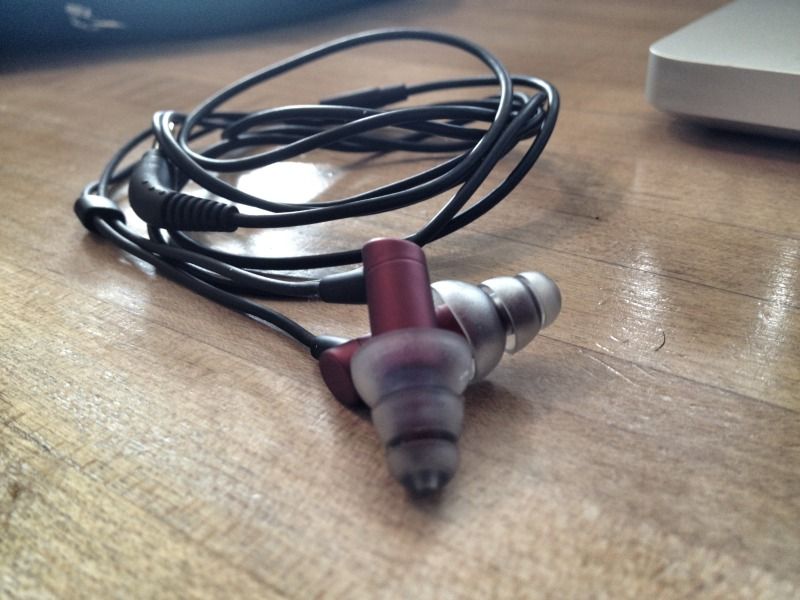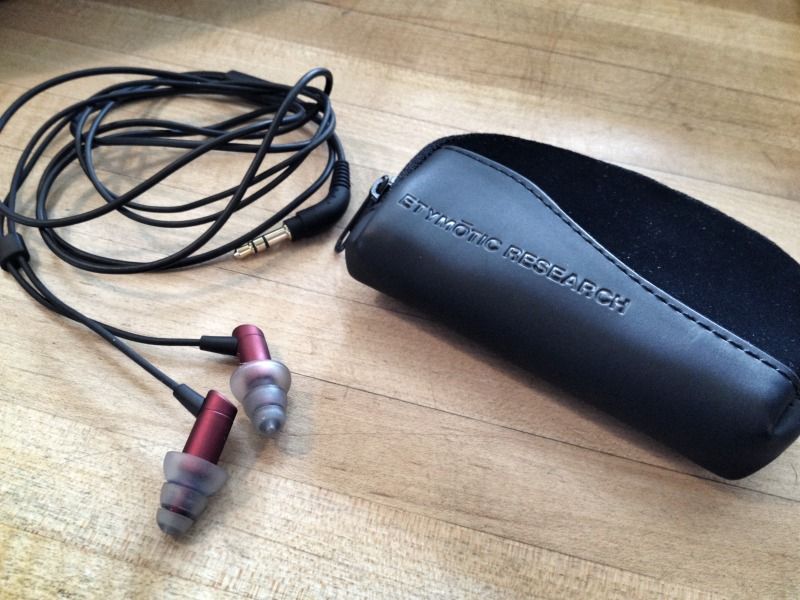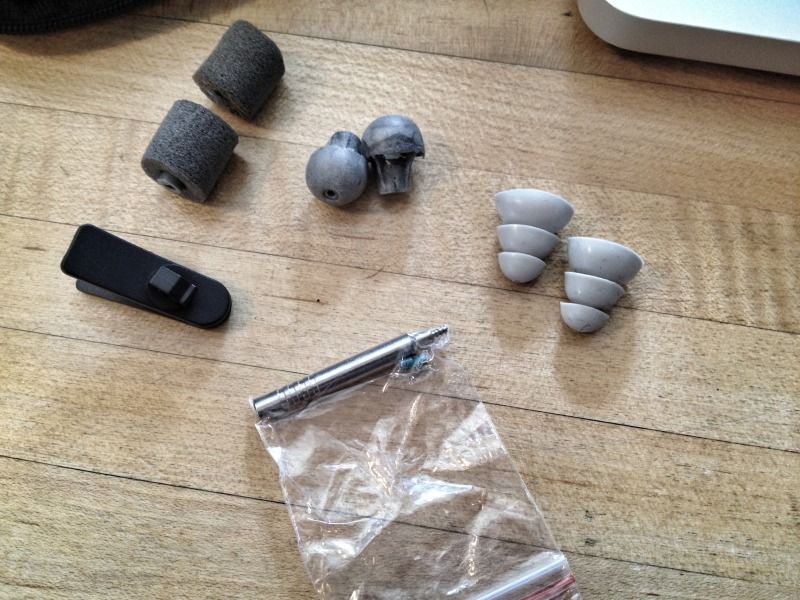 -Alex
---
KCCO
Theturtle7023
Join Date: Sep 2010
Location: Virginia Beach, Va
Posts: 1,102
Bike: 2007 R6S, 2007 R6R
Re: Etymoic hf5 In-ear Headphones
---
I bought these headphones after I lost my Shures. I found that the Etymotics are very very close to being as good as my Shures, but half the price. I can't stand the cone type inserts (If they aren't in your ear perfectly, sound quality goes to shit), or the foam one, but that grey rounded one worked pretty good.. until it broke and I had to dig it out of my ear. Now I use the inserts that came with my Shure headphones and it is even better! I have a loud exhaust, and when I rode on the street, I could have the volume half up and not hear my exhaust, without destroying my ear drums.
---
Re: Etymoic hf5 In-ear Headphones
---
I've had them for a while now and no problems at all; everyone is different though. I use the standard cone ones and they fit beautifully.
---
KCCO
My R6 eats me.
Join Date: Nov 2012
Posts: 5
Re: Etymoic hf5 In-ear Headphones
---
I like your site its quite informative and i would like to come here again as i get some time from my studies.
NAS prices in Pakistan
i would like to invite my other friends to this site, as you have done a great job.i must say...keep it up guys..
Currently Active Users Viewing This Thread: 1

(0 members and 1 guests)
Similar Threads
Thread
Thread Starter
Forum
Replies
Last Post
Headphones

Syekahtik

General Discussions

31

08-03-2011

07:28 AM

What headphones to use while riding?

ineed2snowboard

General Discussions

42

06-09-2010

12:05 AM

headphones

texansrule54

General Discussions

32

02-09-2010

02:44 PM

What headphones?

Matt92530

General Discussions

37

10-21-2008

08:25 AM

headphones?

jmejiaa

General Discussions

26

08-19-2008

02:01 PM