Quote:
Welcome to the fam!
Now, get rid of that Two Bro's...
Lmao.... Exactly what I was gonna type.
But.... Welcome!!!
---
I dont measure life in dollar bills, I measure life with the joy I get out of it.
I eat my R6
Join Date: Apr 2008
Posts: 2,200
Re: New member in La first sport bike
---
zupp !
she drops it low
Join Date: Apr 2012
Location: Sactown, CA
Posts: 1,447
Bike: SOLD-2011 Yamaha R6 Raven
Re: New member in La first sport bike
---
Welcome
Nice bike, loving the paint, but not so much all the blue accessories
get rid of two bros, idk about that windshield and chrome mirrors.....
but nice steel brake lines, aftermarket pegs
---
OES No Cut angle sliders,spools, bar ends
Watsen flushmounts-Ryan5544
Custom FE
Modified 05 Headers
Modified Devil Rocket CF slip on
Block off plates-AggRacing
6k HIDs-AggRacing
Bauce Flashed ECU-Bauce Racing
BMC Race Filter-Bauce Racing
Reservoir Socks-Slowboy
CF Triple tree cover-SKUR

Future-
Shermans levers...
Re: New member in La first sport bike
---
So when am I fixing your shit bro?
---
R6/R1 hybrid
Zeus Armor crash cage, sub-cage, stunt stay, subframe brace, R1 rectifier mod. ATC steel subframe & ATC 12 bar. Runman big rotor HB setup with r6 monoblock calipers. Stunter-X res clamp hose kit. Dented gas tank with HT moto grip. Kleen air mod. GPR V1 steering damper. Brembo RCS 19. SS brake lines. BMC air filter. ATC adjustable clip ons. Brembo 16x18 HB. 05 R1 front forks. 06 FZ-6 rear rotor. NGK plugs. DCP radiator cage. LP gas cap. Secondary radiator fan switch setup. HT Moto Rear Seat. Leo Vince CBR 250 exhaust. Naarden shark fin. 14/54t 520 gearing. Intergrated rear turn signals. Engine Ice. Shaved wind screen.
Re: New member in La first sport bike
---
Hey neighbor! Welcome.
---
Needs a ride to the track
Join Date: Oct 2012
Location: glendale
Posts: 1,115
Bike: 07 r6 street, 06 r6 track
Re: New member in La first sport bike
---
Well this is what i have learned. Since purchasing this beast. I love it... yet the pegs are bs if u are really trying to do more then cruise around town. The mirrors are useless for anything more then looking at my elbows. A must change. turning ur head on the freeway at high speeds is no good. Also glendale ca has more retard drivers then anywhere. Fast in a straight line is fun but gets old. I have been focusing on trying to get confident and faster through corners as well as working on rev matching down shifts, the throtle is touchy. Ooh and at being 160 she is heavy in the rain dropped it last week in the rain when some one decided to go the wrong way around a roundabout on a side street. Foot slipped out and that was it. Minor damage bent clip on busted tank side cover bent frame slider. Busted ego was the worst.
Re: New member in La first sport bike
---
Welcome and congrats. Good looking bike, but my god that exhaust is hideous. The stock one looks better than that.
Re: New member in La first sport bike
---
Quote:
Let me know if you need help with your bike. I work for beer out of my garage.
welcome bro..take up ridick on his offer..i'll ride with you.
oh, sorry to hear about your little accident. im sure you cant wait to get everything yo get fixed.
Re: New member in La first sport bike
---
Welcome, another R6 from the 818.....woot!!!

Let me know if you're down to ride
Sherman Connoisseur
Join Date: Sep 2010
Location: On top of Rainbows
Posts: 26,443
Bike: Two dirty dirty bikes
Re: New member in La first sport bike
---
Like the color on the bike
---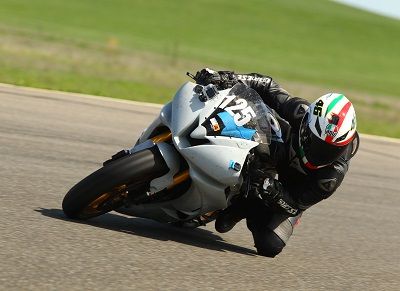 Proud winner of April 2013 ROTM with a bike that no one likes!
I <3 PASSION MOTORSPORTS
Street/Track Build
Quote:
Originally Posted by
redisdeadrideblue
View Post
Ive taken bigger shits than Ricky, but he has personality, so that should count for something......right?
Quote:
I see my balls are in high demand in terms of cupping
RIP Jason (Snocompton). We will miss you.
Currently Active Users Viewing This Thread: 1

(0 members and 1 guests)