Ok cool saw a bike like yours in southbay area a couple of times
be safe
Sent from my iPhone using
Motorcycle.com Free App
---
TaylorMade Full System, PCV, AGG Block-Offs, ExUp Removal, Shermoto Levers, 5K HID's, Graves flushmounts, Custom Integrated LED rear, Vortex rearsets, SAMCO hoses, Fren Tubo Type 2, AGG Rear reservoir delete, Oury grips, Double Bubble Clear windscreen, Q3's, Stomp Grip Tank Pads.
Sherman Connoisseur
Join Date: Sep 2010
Location: On top of Rainbows
Posts: 26,443
Bike: Two dirty dirty bikes
Re: New to forum in so cal
---
---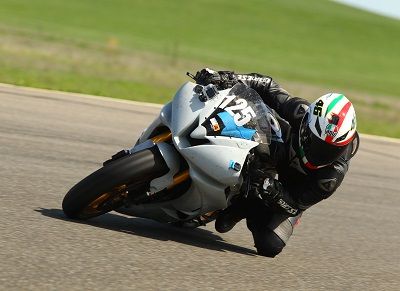 Proud winner of April 2013 ROTM with a bike that no one likes!
I <3 PASSION MOTORSPORTS
Street/Track Build
Quote:
Originally Posted by
redisdeadrideblue
View Post
Ive taken bigger shits than Ricky, but he has personality, so that should count for something......right?
Quote:
I see my balls are in high demand in terms of cupping
RIP Jason (Snocompton). We will miss you.
Incredible M@xxxhole
Join Date: Jan 2007
Location: In front of you... ;)
Posts: 52,014
Bike: Pasta & Rice
Re: New to forum in so cal
---
Sweet ride... welcome to the family!
---
"
Always be yourself... unless you suck.
" -- Joss Whedon
"Anal is just like riding a bicycle... Except without the seat." -Mark Spiegler
If you don't hang your balls out there and just do it, you'll never know what might have happened... -- Valentino Rossi
Unlike one made of concrete, the wall of adversity will eventually fall when we exert enough pressure. -- Max Edge
"Be who you are and say what you feel, because those who mind don't matter and those who matter don't mind." -- Dr. Seuss
Dream as if you'll live forever. Live as if you'll die today. -- James Dean
sig courtesy of the mega-talented dboyslade

Re: New to forum in so cal
---
---
"that's the smell of dedication.....and maybe a little athlete's foot" - Cal Crutchlow
Quote:
Saw the cooter, was no impressed...There were things that fell to the ground; deeply saddened me...
Quote:
Originally Posted by
ChiefSmokeDawg
View Post
Its gonna be awesome to be back on the track tho. Being there all weekend and not riding was like getting a lapdance in sweatpants bro!

MyNotSoSuper Build
Re: New to forum in so cal
---
Heroo!!!!
---
R6/R1 hybrid
Zeus Armor crash cage, sub-cage, stunt stay, subframe brace, R1 rectifier mod. ATC steel subframe & ATC 12 bar. Runman big rotor HB setup with r6 monoblock calipers. Stunter-X res clamp hose kit. Dented gas tank with HT moto grip. Kleen air mod. GPR V1 steering damper. Brembo RCS 19. SS brake lines. BMC air filter. ATC adjustable clip ons. Brembo 16x18 HB. 05 R1 front forks. 06 FZ-6 rear rotor. NGK plugs. DCP radiator cage. LP gas cap. Secondary radiator fan switch setup. HT Moto Rear Seat. Leo Vince CBR 250 exhaust. Naarden shark fin. 14/54t 520 gearing. Intergrated rear turn signals. Engine Ice. Shaved wind screen.
Re: New to forum in so cal
---
---
RIP Matt (Ghost R6). You will be greatly missed. Be smooth and the rubber turning till we meet again.
Quote:
"I refuse to tip toe through life to arrive safely at deaths door".
Quote:
There is more to squidliness than just your gear.
Build Thread
Currently Active Users Viewing This Thread: 1

(0 members and 1 guests)