Re: New 2 forum
---
---
RIP Matt (Ghost R6). You will be greatly missed. Be smooth and the rubber turning till we meet again.
Quote:
"I refuse to tip toe through life to arrive safely at deaths door".
Quote:
There is more to squidliness than just your gear.
Build Thread
Re: New 2 forum
---
Heroo!!!!
---
R6/R1 hybrid
Zeus Armor crash cage, sub-cage, stunt stay, subframe brace, R1 rectifier mod. ATC steel subframe & ATC 12 bar. Runman big rotor HB setup with r6 monoblock calipers. Stunter-X res clamp hose kit. Dented gas tank with HT moto grip. Kleen air mod. GPR V1 steering damper. Brembo RCS 19. SS brake lines. BMC air filter. ATC adjustable clip ons. Brembo 16x18 HB. 05 R1 front forks. 06 FZ-6 rear rotor. NGK plugs. DCP radiator cage. LP gas cap. Secondary radiator fan switch setup. HT Moto Rear Seat. Leo Vince CBR 250 exhaust. Naarden shark fin. 14/54t 520 gearing. Intergrated rear turn signals. Engine Ice. Shaved wind screen.
Sent from my DROID4
---
Mod List: BAUCE Racing ECU Flash, Leo Vince Italia slip-on- BAUCE Racing, Sixty61 8K HIDs, Graves fender eliminator, Puig DB tinted windscreen, Sixty61 adjustable levers, D3 Driven grips, Carbon Fiber solo seat cowl, Carbon fiber heel guards, Carbon fiber air ducts, Carbon fiber rear fender, Driven 520 sprockets -1/0, EK ZZZ chain, Galfer SS front & rear brake lines, AGG Racing block off plates, Slowboy Racing R6 socks, Volar swingarm spools, black frame sliders, Proton flushmounts, K&N air filter, custom graphics.
I'd Flip it :popcorn:
Join Date: May 2009
Location: Washington, Missouri
Posts: 16,745
Bike: 07 R6 09 R1 KTM EXC330
Sherman Connoisseur
Join Date: Sep 2010
Location: On top of Rainbows
Posts: 26,443
Bike: Two dirty dirty bikes
Re: New 2 forum
---
---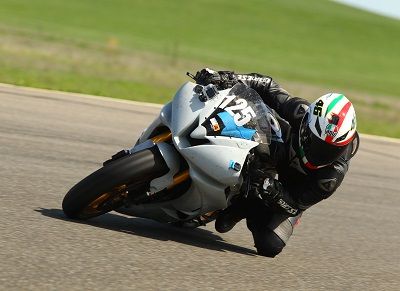 Proud winner of April 2013 ROTM with a bike that no one likes!
I <3 PASSION MOTORSPORTS
Street/Track Build
Quote:
Originally Posted by
redisdeadrideblue
View Post
Ive taken bigger shits than Ricky, but he has personality, so that should count for something......right?
Quote:
I see my balls are in high demand in terms of cupping
RIP Jason (Snocompton). We will miss you.
I can ban you
Join Date: Aug 2008
Location: San Jose, CA
Posts: 33,574
Bike: 2013 GRB STi
she drops it low
Join Date: Apr 2012
Location: Sactown, CA
Posts: 1,447
Bike: SOLD-2011 Yamaha R6 Raven
Re: New 2 forum
---
Welcome
---
OES No Cut angle sliders,spools, bar ends
Watsen flushmounts-Ryan5544
Custom FE
Modified 05 Headers
Modified Devil Rocket CF slip on
Block off plates-AggRacing
6k HIDs-AggRacing
Bauce Flashed ECU-Bauce Racing
BMC Race Filter-Bauce Racing
Reservoir Socks-Slowboy
CF Triple tree cover-SKUR

Future-
Shermans levers...
Re: New 2 forum
---
welcome!


s3aturnr
---
...the 3 is silent
2009 yamaha r6
WERA Expert #68
Currently Active Users Viewing This Thread: 1

(0 members and 1 guests)