New 2 forum
---
Hey everyone Just got my r6 a few months back and decided to join this forum as an add on to my bike! im still pretty excited considering this is my first bike and also pretty excited that this wont be my last! Anyway just wanted to say whats up to everyone on the forum!
Re: New 2 forum
---
I tried posting a pic in this message but it wont let me but theirs a pic in my profile
Re: New 2 forum
---
Thanks that's a sick bike u got!
Needs more stars
Join Date: Oct 2010
Location: Goleta, Ca
Posts: 2,937
Bike: 2005 R6, 2006 DRZ400 SM
Re: New 2 forum
---
Welcome
---

So no sh!t there I was...
Join Date: Feb 2010
Location: Fort Campbell, KY
Posts: 709
Bike: 00 R6 (sold) Red Tricycle
Re: New 2 forum
---
welcome
---
I Shall Never Surrender or Retreat. OIF/OEF
2000 R6 gone but not forgotten...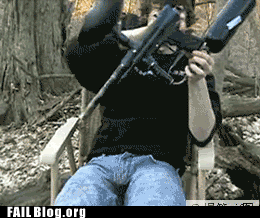 Incredible M@xxxhole
Join Date: Jan 2007
Location: In front of you... ;)
Posts: 52,014
Bike: Pasta & Rice
Re: New 2 forum
---
Welcome to the family!
---
"
Always be yourself... unless you suck.
" -- Joss Whedon
"Anal is just like riding a bicycle... Except without the seat." -Mark Spiegler
If you don't hang your balls out there and just do it, you'll never know what might have happened... -- Valentino Rossi
Unlike one made of concrete, the wall of adversity will eventually fall when we exert enough pressure. -- Max Edge
"Be who you are and say what you feel, because those who mind don't matter and those who matter don't mind." -- Dr. Seuss
Dream as if you'll live forever. Live as if you'll die today. -- James Dean
sig courtesy of the mega-talented dboyslade

Currently Active Users Viewing This Thread: 1

(0 members and 1 guests)