Pray for another curve
Join Date: Aug 2012
Location: Okinawa, Japan
Posts: 20
Bike: 2007 Yamaha R6
intro/new rider
---
Hey everyone
the name is chris and im really new to the riding scene and to the whole forum thing. I'm here to learn as much as possible so i will be making some threads soon. I ride a 2007 charcoal grey r6 and i actually got it from a rider on here i met in Japan (strictly_veedub).....ive done a little bit extra to the bike since ive gotten it and the total mods so far are
Traxxxion Dynamics tank sliders, Vortex clip-ons, CF tank cover, CF tank side panels, Puig black windscreen, HotBodies racetail w/ taillight cut-out(the color on the tail was off so i matched the paint), Clear Alternatives integrated taillight, LP flushmounts(smoke), MJSPerformance headers, Termignoni GP slip-on, PCIII w/ Termignoni full system map(Euro), Mad Hornets rearsets, CRG shorty levers, GYTR tank protector, Motivation no-cut frame sliders, Shogun swingarm spools, fender eliminator.
right now the bike is in the shop for PC candy red levers, rearsets, and wheels. and soon to come HID's.
will post pics of the rearsets install and wheels after the PC is done! And sorry for the super long post just excited to finally be posting!
So no sh!t there I was...
Join Date: Feb 2010
Location: Fort Campbell, KY
Posts: 709
Bike: 00 R6 (sold) Red Tricycle
Re: intro/new rider
---
welcome
---
I Shall Never Surrender or Retreat. OIF/OEF
2000 R6 gone but not forgotten...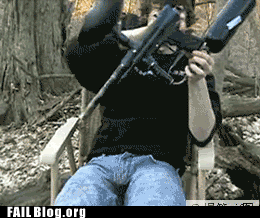 Re: intro/new rider
---
---
RIP Matt (Ghost R6). You will be greatly missed. Be smooth and the rubber turning till we meet again.
Quote:
"I refuse to tip toe through life to arrive safely at deaths door".
Quote:
There is more to squidliness than just your gear.
Build Thread
Sherman Connoisseur
Join Date: Sep 2010
Location: On top of Rainbows
Posts: 26,443
Bike: Two dirty dirty bikes
Re: intro/new rider
---
---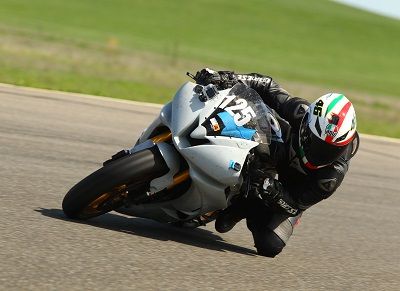 Proud winner of April 2013 ROTM with a bike that no one likes!
I <3 PASSION MOTORSPORTS
Street/Track Build
Quote:
Originally Posted by
redisdeadrideblue
View Post
Ive taken bigger shits than Ricky, but he has personality, so that should count for something......right?
Quote:
I see my balls are in high demand in terms of cupping
RIP Jason (Snocompton). We will miss you.
Re: intro/new rider
---
welcome
---
KCCO
Incredible M@xxxhole
Join Date: Jan 2007
Location: In front of you... ;)
Posts: 52,014
Bike: Pasta & Rice
Re: intro/new rider
---
Welcome to the family!
---
"
Always be yourself... unless you suck.
" -- Joss Whedon
"Anal is just like riding a bicycle... Except without the seat." -Mark Spiegler
If you don't hang your balls out there and just do it, you'll never know what might have happened... -- Valentino Rossi
Unlike one made of concrete, the wall of adversity will eventually fall when we exert enough pressure. -- Max Edge
"Be who you are and say what you feel, because those who mind don't matter and those who matter don't mind." -- Dr. Seuss
Dream as if you'll live forever. Live as if you'll die today. -- James Dean
sig courtesy of the mega-talented dboyslade

Re: intro/new rider
---
My Power band is blue
Join Date: Apr 2010
Location: Boston, MA
Posts: 2,344
Bike: 2009 sold,2008 R6 pink
Re: intro/new rider
---
hi
---
I need a new sig, Can someone make me one please?
Currently Active Users Viewing This Thread: 1

(0 members and 1 guests)
Similar Threads
Thread
Thread Starter
Forum
Replies
Last Post
New Rider Intro!

belivine

New Member Section

14

09-16-2012

05:38 PM

Intro - new member, new rider.

05R6R4V3N

New Member Section

8

03-28-2012

09:46 AM

my intro

TWOFUNKY

New Member Section

7

08-08-2008

02:08 PM

R6 UK Intro

Bluey

New Member Section

3

05-26-2008

01:11 PM

Intro

R6riverside

New Member Section

5

03-15-2005

02:30 PM