My R6 eats me.
Join Date: Nov 2012
Posts: 4
Hi from Florida
---
Hey guys, so I just bought my first "new" bike 2012 r6 and I must say that I like it more than my gsxr that I had previously. Good thing about Florida is that I can ride all year around which is nice. This is the first time I've used a forum so bare with me, if anyone is in the Jacksonville area and wanting to ride let me know.
Re: Hi from Florida
---
Welcome to the site! post some pics
My R6 hurts my Nutters
Re: Hi from Florida
---
Welcome!
Big ol pile of them bones
Join Date: Jun 2010
Location: Daytona Beach, FL
Posts: 1,592
Bike: listed in sig
Re: Hi from Florida
---
Welcome from Daytona!
---
CCS FL #379
Bikez:
01' Champions Limited R6 (retiring from racing) now traded for a truck :-( gonna miss the old girl))
88' GSXR 750 (recently restored)
02' R1 (sold)
07' R6r (Race/Street)
04' Zuma BEAST MODE ENGAGED! 70cc S6 BBK and pipe, 68mph on flat land!
01' XR70R (sold)
??' 50cc air cooled pocket bike (dangerous!)
90's Blata 40cc water cooled pocket bike (seriously dangerous! 50mph with my 170lb azz.)
99' CR125R (sold)
Incredible M@xxxhole
Join Date: Jan 2007
Location: In front of you... ;)
Posts: 52,014
Bike: Pasta & Rice
Re: Hi from Florida
---
Welcome to the family!
---
"
Always be yourself... unless you suck.
" -- Joss Whedon
"Anal is just like riding a bicycle... Except without the seat." -Mark Spiegler
If you don't hang your balls out there and just do it, you'll never know what might have happened... -- Valentino Rossi
Unlike one made of concrete, the wall of adversity will eventually fall when we exert enough pressure. -- Max Edge
"Be who you are and say what you feel, because those who mind don't matter and those who matter don't mind." -- Dr. Seuss
Dream as if you'll live forever. Live as if you'll die today. -- James Dean
sig courtesy of the mega-talented dboyslade

So no sh!t there I was...
Join Date: Feb 2010
Location: Fort Campbell, KY
Posts: 709
Bike: 00 R6 (sold) Red Tricycle
Re: Hi from Florida
---
welcome
---
I Shall Never Surrender or Retreat. OIF/OEF
2000 R6 gone but not forgotten...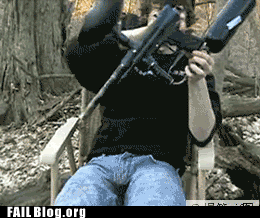 Re: Hi from Florida
---
---
RIP Matt (Ghost R6). You will be greatly missed. Be smooth and the rubber turning till we meet again.
Quote:
"I refuse to tip toe through life to arrive safely at deaths door".
Quote:
There is more to squidliness than just your gear.
Build Thread
Re: Hi from Florida
---
---
Quote:
Sometimes at night, when everyone in the house is asleep, I like to get naked and lather myself up in Vaseline and pretend I'm a slug...
08 R6 Track Build

RIP Jason Jones - snocompton
RESPECT
---
"dress for the crash not the ride"

2k7 R6
1987 Virago 535
Currently Active Users Viewing This Thread: 1

(0 members and 1 guests)