Re: New rider, new member, new R6.
---
Quote:
A couple of my friends started on ninja 250's, but after seeing them bored after a week of riding, I decided I would skip that step. I rode a couple of their 250's a few times and caught on really quick. I never had a dirt bike as a kid or anything, but I spent plenty of time on them out at my grandparents farm.

Let me know what you think!
i think your friends are doing something wrong if they're "bored" with a 250.
i think you should've started on a 250, too. you picked the wrong bike to start on...
welcome aboard anyhow...
s3aturnr
---
...the 3 is silent
2009 yamaha r6
WERA Expert #68
Man people always jump right to "gear up gear up gear up! Your dumb for starting on a 600" ...
All true statements but when somebody gets a bike they understand going down fcuks them AND most understand 600's are beastly.
How bout a welcome to the forum! The bike looks great especially with those mods for the price. I know you'll love it man be safe and enjoy.
Our community here is, in my opinion, the best in the motorcycle forums so make sure to read up!
nice bike!
Sent while riding my R6. o_O
---
2008 R6 Raven -
Mods -
Bauce Racing ECU Flash
: Gutted header : MJS Mid-pipe : Carbon Scorpion Powercone slip-on : -1 Front Sprocket : AGG Smog Block Offs : BMC Street Filter : TechSpec Snakeskin tank grips : MotoDynamic Smoked Integrated tail light : Smoked LED flush mounts : LP Racing No-Cut Frame Sliders : Swingarm Spools : Renthal Road Race Dual Compounds : Graves Billet Bar-ends : 07 Black wheels : Powder-coated rearsets : Smoked windscreen : 3000k Hi/8000k Low HIDs : Fender Eliminator with LED tag bolts : AGG Rear Reservoir Delete : AGG Angled Valve Stems : Battlax S20s
Sherman Connoisseur
Join Date: Sep 2010
Location: On top of Rainbows
Posts: 26,443
Bike: Two dirty dirty bikes
Re: New rider, new member, new R6.
---
Nice looking bike!
---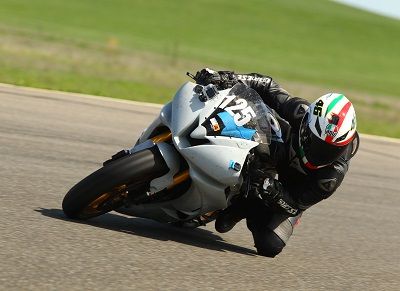 Proud winner of April 2013 ROTM with a bike that no one likes!
I <3 PASSION MOTORSPORTS
Street/Track Build
Quote:
Originally Posted by
redisdeadrideblue
View Post
Ive taken bigger shits than Ricky, but he has personality, so that should count for something......right?
Quote:
I see my balls are in high demand in terms of cupping
RIP Jason (Snocompton). We will miss you.
she drops it low
Join Date: Apr 2012
Location: Sactown, CA
Posts: 1,447
Bike: SOLD-2011 Yamaha R6 Raven
Re: New rider, new member, new R6.
---
Welcome
PM ridersdiscount for a quote on gear you would want, they give nice prices since youre part of R6 forums
---
OES No Cut angle sliders,spools, bar ends
Watsen flushmounts-Ryan5544
Custom FE
Modified 05 Headers
Modified Devil Rocket CF slip on
Block off plates-AggRacing
6k HIDs-AggRacing
Bauce Flashed ECU-Bauce Racing
BMC Race Filter-Bauce Racing
Reservoir Socks-Slowboy
CF Triple tree cover-SKUR

Future-
Shermans levers...
Re: New rider, new member, new R6.
---
As I said before, I have a pretty good chunk of time ahead of me before I ever get out on the streets. I've got gear to buy and classes to take. And I'm gonna be spending some more time on my friend's 250's to really make sure I have the fundamentals down.
I do appreciate the concern, and I understand why. This bike can and will kill me.
Thanks for the welcome
Re: New rider, new member, new R6.
---
Late welcome
Incredible M@xxxhole
Join Date: Jan 2007
Location: In front of you... ;)
Posts: 52,014
Bike: Pasta & Rice
Re: New rider, new member, new R6.
---
Welcome to the family!
---
"
Always be yourself... unless you suck.
" -- Joss Whedon
"Anal is just like riding a bicycle... Except without the seat." -Mark Spiegler
If you don't hang your balls out there and just do it, you'll never know what might have happened... -- Valentino Rossi
Unlike one made of concrete, the wall of adversity will eventually fall when we exert enough pressure. -- Max Edge
"Be who you are and say what you feel, because those who mind don't matter and those who matter don't mind." -- Dr. Seuss
Dream as if you'll live forever. Live as if you'll die today. -- James Dean
sig courtesy of the mega-talented dboyslade

Currently Active Users Viewing This Thread: 1

(0 members and 1 guests)