Agg Racing smog block offs - $22.95 shipped
---
edit: they're $22.95 shipped, and they will come with a cap for your airbox as well as a ziptie to insure the cap is secure on the airbox plug, or to be used to keep the power harness out of the way of the fans once the pump is removed.
alright... i'm now producing my own block off plates b/c i knew even at $35 shipped, it was a bit too much, and $45 was FOR SURE too much.
they'll fit these bike: R1 (2004-13), R6 (2003-13), R6S (2006-13), FZ1 (all), FZ6 (all), Kawasaki ZX6RR (2003-08) ZX10R, ZX12 (2004-08) ZX14R (all).
if you're bike's not on the list, they probably won't fit your bike, but ask me anyways, and i'll do a little design research and find out.
they're CNC machined at a shop around the corner from me, and i will usually get orders of 23 sets at a time (just the number that they can get out of a single order of aluminum. if i'm out, and you order, it may be a few days before i can get to the shop to place the order, so please have patience - i'm just a regular guy trying to help other guys get good parts at good prices.
to install these, you just take off your old ones - there are plenty of "how to's" on this board as well as others to help you get the AIS pump and hoses off (jason D did a pretty good one... might wanna PM him about it). save the stock bolts, and remove all the crap from the stock gaskets (flaps, grates, screws, etc). put the gaskets back on, and then bolt these plates onto the top of the motor. voila... you're done.
so just follow the link below and change the quantity to however many you want (
1 is ONE SET, so TWO plates
).
...and here is one of just the gasket before they're installed: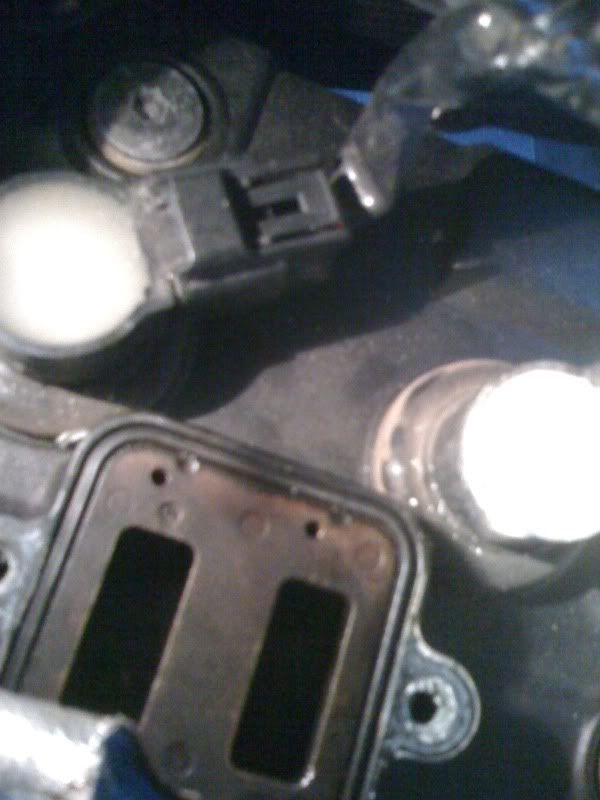 there are only pro's to doing this mod... and zero con's:
decreases decel popping
gives you the ability to more accurately tune your bike (whether with auto tune or on a dyno)
decreased weight
everybody's doing it
use the link below - be sure to specify whether it's domestic or international shipping. thanks y'all!
http://aggracing.com/store/index.php...&product_id=51
bluerebel (on this forum) did a GREAT how-to write up on the installation of these plates. his thread can be found HERE.
---
---
Last edited by Agg2001; 06-30-2013 at

08:45 AM

.
Re: Agg Racing smog block offs - $26 shipped
---
i hurd if you sign them they add 4hp... is this true?
Re: Agg Racing smog block offs - $26 shipped
---
Oh yeah just in time for spring AGG and in on smog block offs. Thank you for helping us out.
---
Mods
Vortex frame sliders, Greggs flushmounts,T-Rex Racing swingarm spools, ASV C5 levers, Fren Tubo Carbotech brake lines, Driven -1/+2 sprockets with Regina gold chain, chopped stock exhaust, Driven D3 Grips
Original Member-Vendor
Re: Agg Racing smog block offs - $26 shipped
---
bump... all orders that were made today, will be dropped off at the PO in a bit. you should already have tracking numbers from paypal - if you haven't received it yet, you will.
only 8 sets left in this batch.
Just made this great wheelie.. did you see it?!
Join Date: Aug 2009
Location: PA, 19121
Posts: 45
Bike: 05 R6
Re: Agg Racing smog block offs - $26 shipped
---
when will the next batch be ready? i just added money to paypal so it won't clear for a few days
Currently Active Users Viewing This Thread: 1

(0 members and 1 guests)
Posting Rules

You may not post new threads

You may post replies

You may not post attachments

You may not edit your posts

---

HTML code is Off

---