Discussion Starter
·
#1
·
Currently in the process of making my baby even more pretty than she already is. Before I get into the details, here's a "before" picture.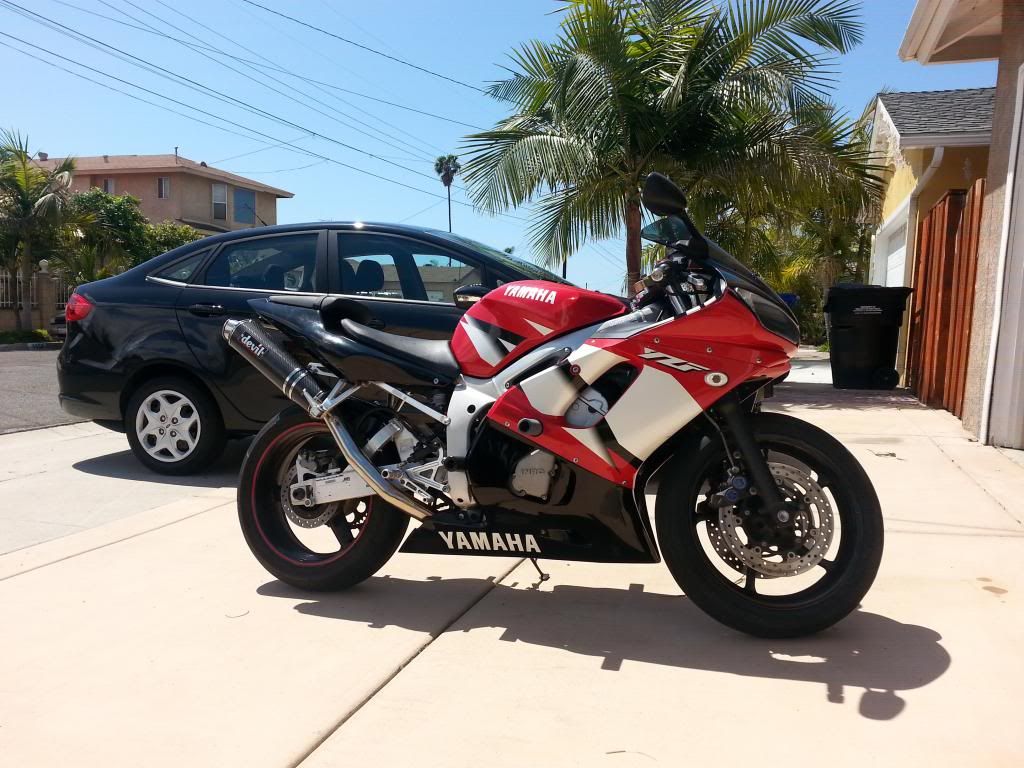 Now here is my to do list:
Do some funky stuff with Plasti Dip
Get a front fender
Get a new rear tire hugger
Get new levers
Stick a 2nd gen rear wheel on there somehow
I will add pictures as I get more of these done.
As of right now I have all the black fairing pieces dipped black to cover up minor scratches and faded plastics. I'm not a fan of single colored plasti dipped bikes so I'm going to try and be creative with my painting. I added some accents on the front fairing which I think look fantastic but let me know what you guys think. I plan on adding more accents on the lower fairings this weekend. I got a carbon fiber front fender in today that will be put on this weekend as well. Gold levers are in the mail somewhere.
Here's a teaser of what I've done so far
Opinions? Moar pics will come soon! :toocool: