03 r6 water/oil pump gear shaft broke. HELP!!
Hey guys, noob here to the r6 world. I just picked up this 2003 and road it about 3 miles when I see the red over temp light come on. Stopped everything and got it home to look it over and found this.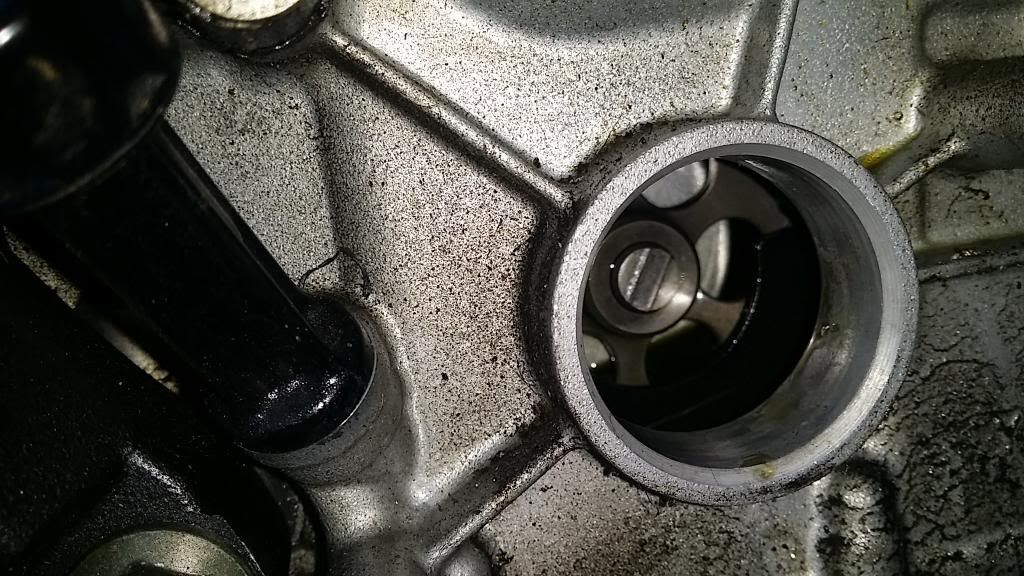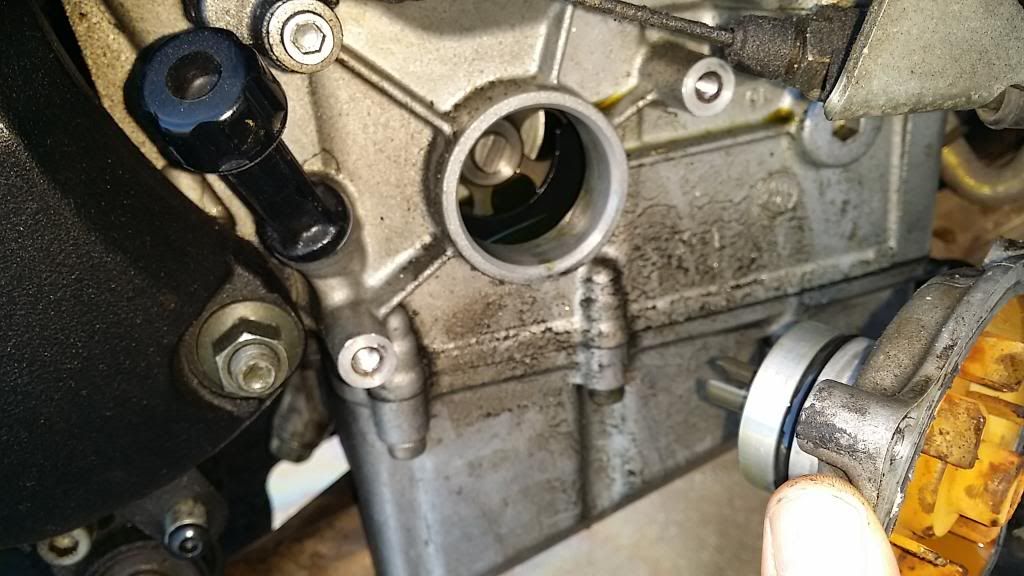 Looks like the male end of the gear shaft is gone causing my pump not to rotate. Can anyone tell me the parts I need to order 1. And 2, what is the easiest way to replace that gear? Does the motor need need to come out or can I replace it while still on the bike? I may just pull the motor and take it some place anyway to get an over health check. I'm located in Mojave California BTW.
EDIT: I see now that the part I need to fix is is the oil pump which has the shaft for rotating the water pump. The part that is broken on my bike.