SOLD - SOLD - SOLD
I have a used set of track plastics for 06/07 R6 for sale. Not sure of brand, but I picked them up 2 years ago from AMA racer new. Set was miss-ordered and professionally painted before they realized it wouldn't fit their newer bike. I paid around $450 plus shipping and used the set the last 2 seasons (approx 8 track days).
Plastic is in fair shape, never downed, but paint is peeling on bottom fairing from header and exhaust heat. Plastic shows some wear in a few spots as it's not overly flexible like top notch brands. A little white and black paint or plasti dip would have this looking like new.
$250 price includes front fairing, windscreen (clear but cracked/broken), belly pan, front fender and racing tail w/ seat and under fairing and shipping. Price is firm. Paypal + fees please.
Fairing is cut for woodcraft sliders and kickstand.
Pics of plastic mounted. I always get compliments on it.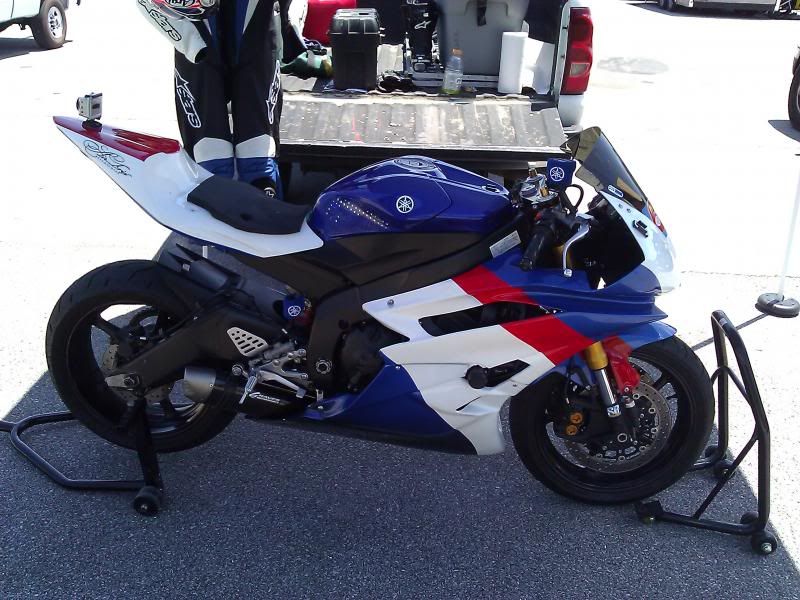 Tail is in great shape. I used the green foam to help with mounting, as I simply couldn't get the included mount to work. I'll include original mount and foam. I'm certain you're smarter than me and can figure it out.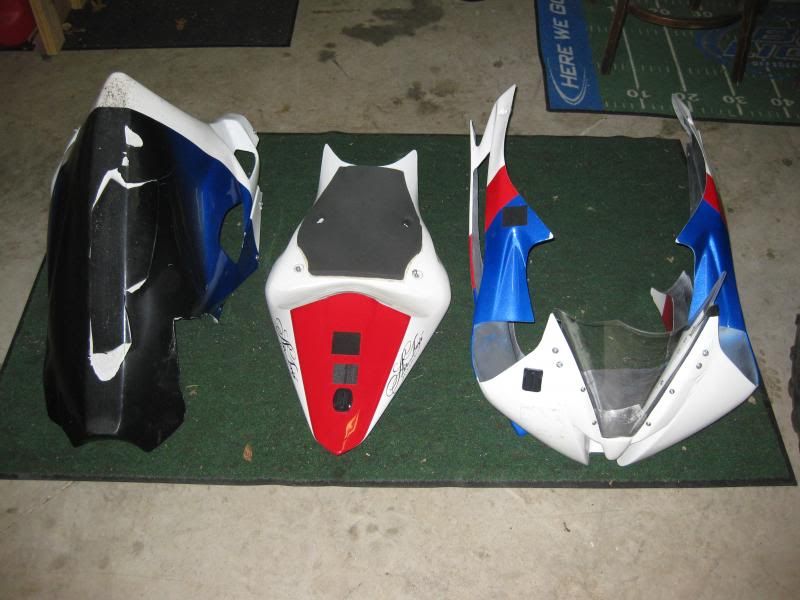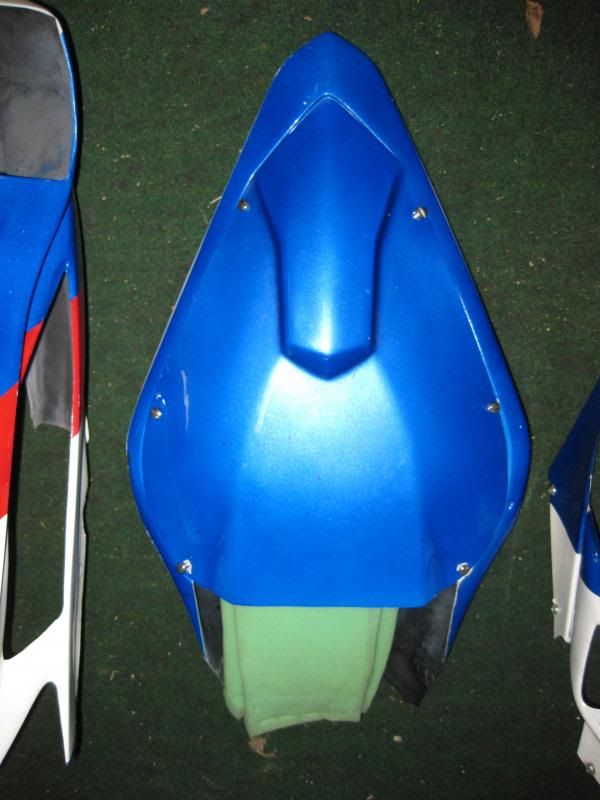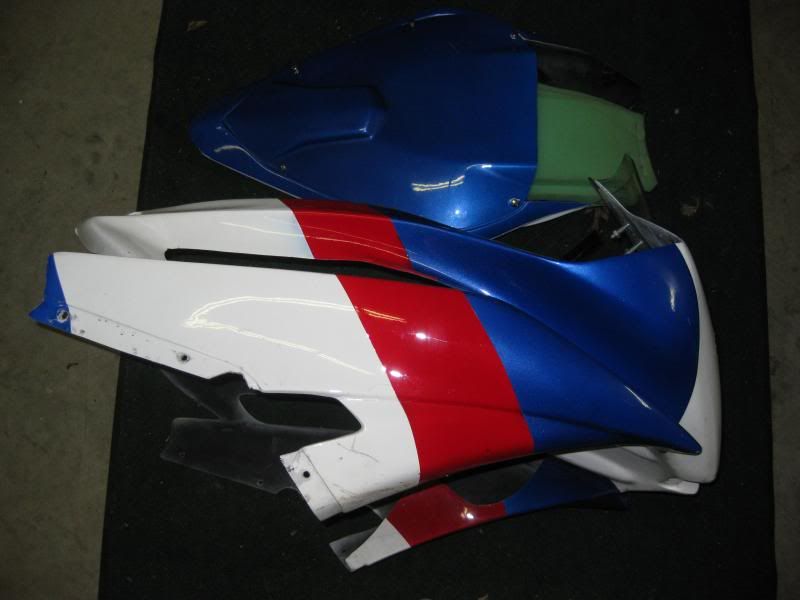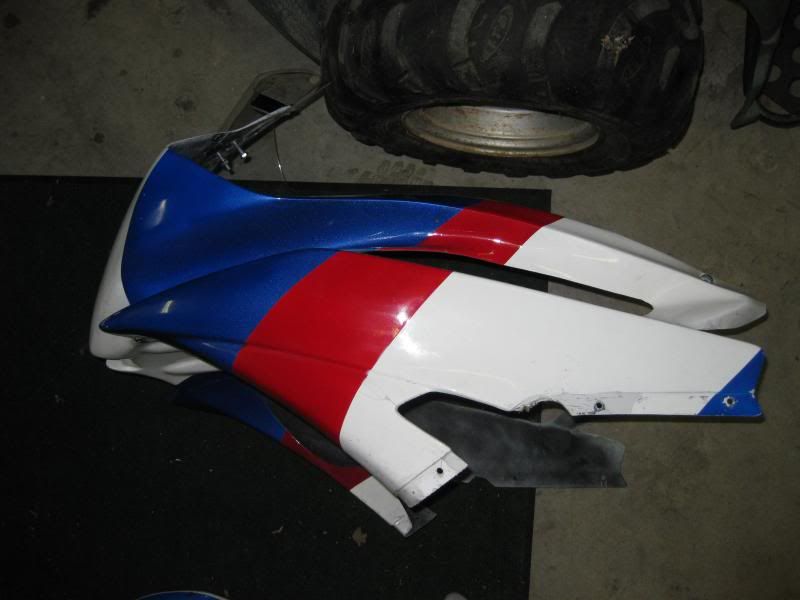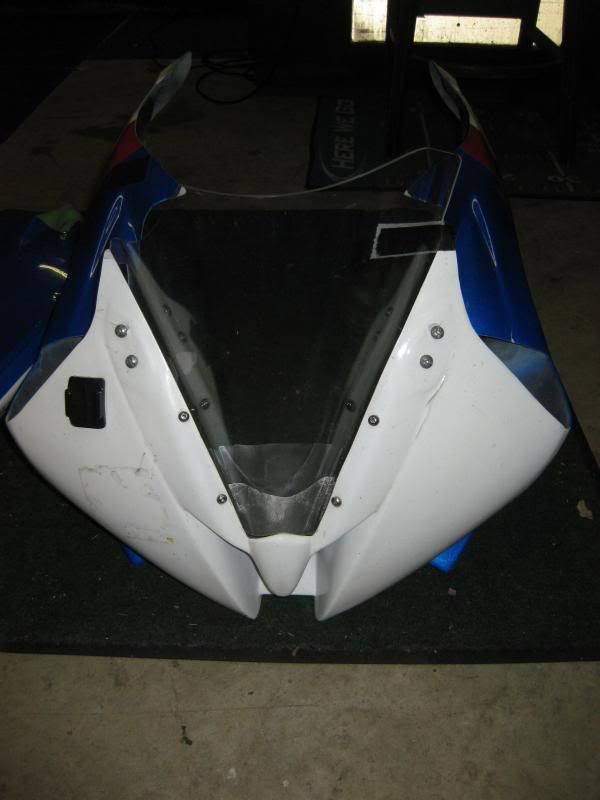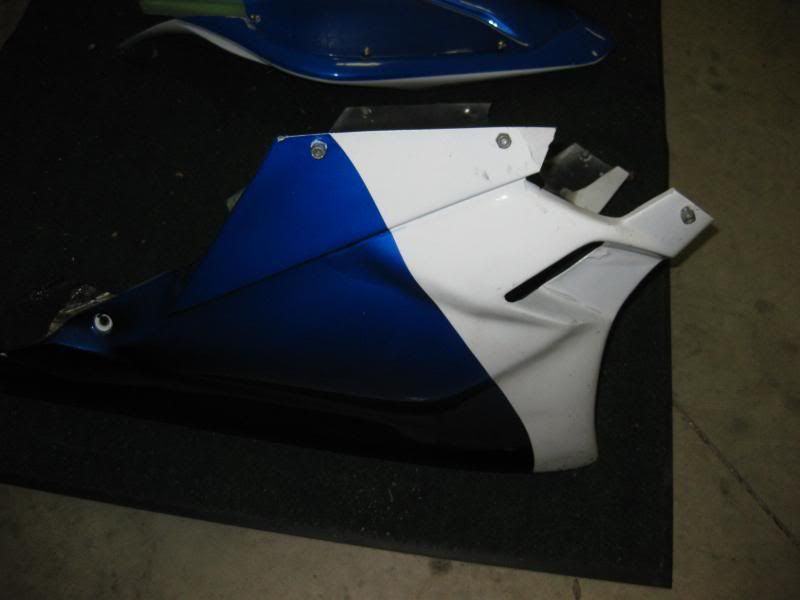 paint peeling around edges a bit,but again, easy fix.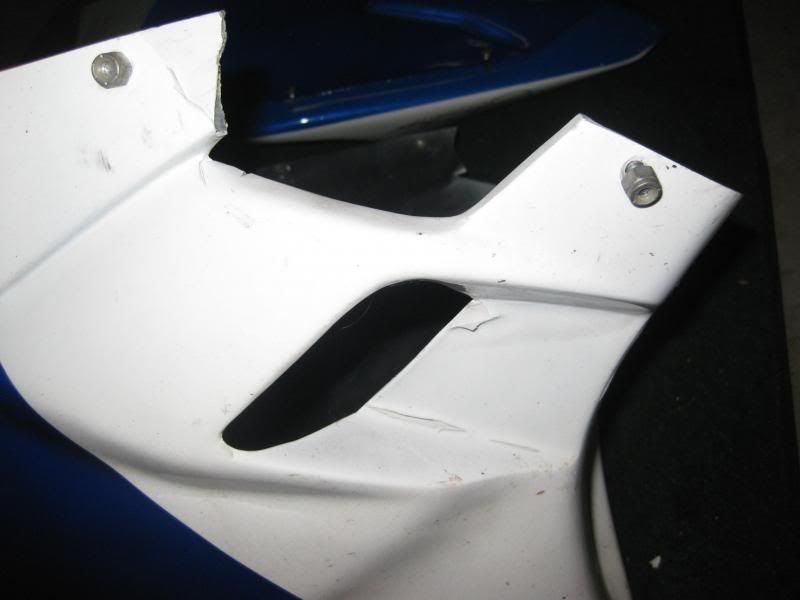 Bottom was peeling from heat. I did a quick high heat spray paint at end of last season, but it'll need to be sanded and repainted.
front fender included.