2006 Yamaha R6. I'm the first and only owner of the bike, bought it brand new as a Raven (black). Title in hand.
7,1xx miles on it I believe. It's been very well maintained. Good amount of tread left on the Pilot Powers I have on there right now.
Pazzo Shorty Levers (black with red adjusters). Puig Dark Smoke Double Bubble Wind Screen. Proton Flushmounts. Some aftermarket rear fender eliminator. The turn signals on one side doesn't work and the center white led lights don't light up but I'm pretty sure it's just an electrical connection I need to fix (for the rear fender eliminator). IF anything I recommend a new one as there are better kits out there.
A friend painted my bike white in Volkswagon White color (not sure of specific paint code). Minor imperfections in two areas but HARDLY and I do mean hardly noticable.
I just changed the oil in it again to Castrol R4 and with the wet clutch and this new oil it shifts a LOT smoother.
I'll come with two sets of track plastics. One set I rattled canned and painted to replicate the Colin Edwards Valencia Paint Job, another set that is damaged and needs repair to some extent but is made of Shark Skinz.
The suspension was tweaked using stock parts but tuned closer to a heavier rider (I'm 235 pounds, 6' tall). It was tuned by Ken Hall w/ Superbike Suspensions.
Yes it has been lowsided, but that was on day 2 of owning the bike and it slid maybe 5 feet in sand. Only thing that was scratched was the stator cover. I will include a brand new one to go with the bike.
I'm at work right now so I'm sure ther are things I am missing. Many of you have seen the bike, I take really good care of my toys.
Here are a couple pictures of the bike in track plastics.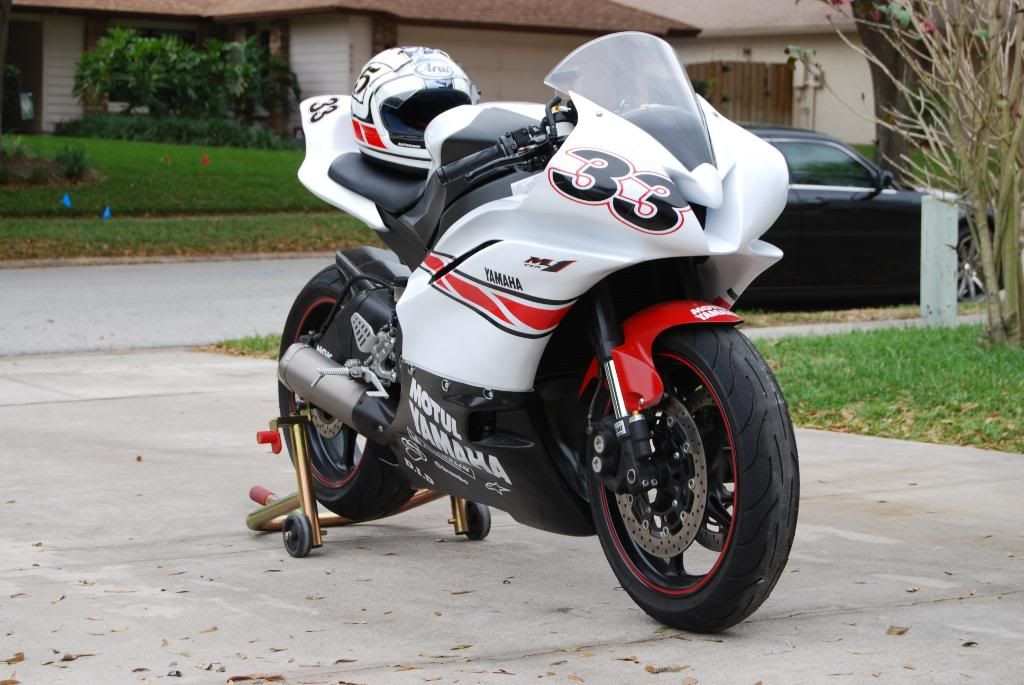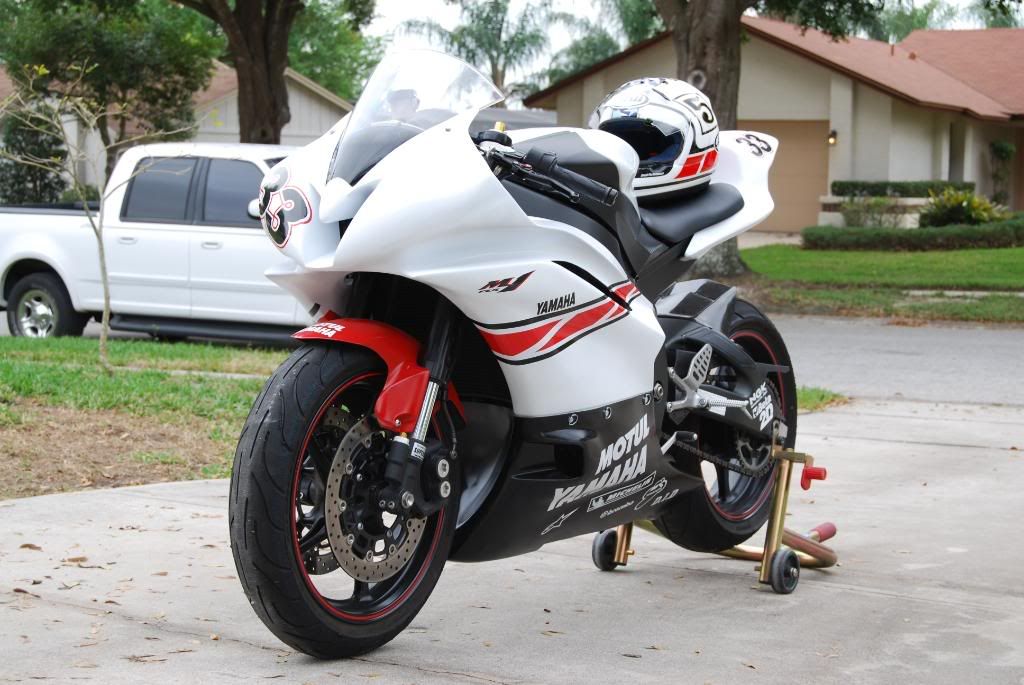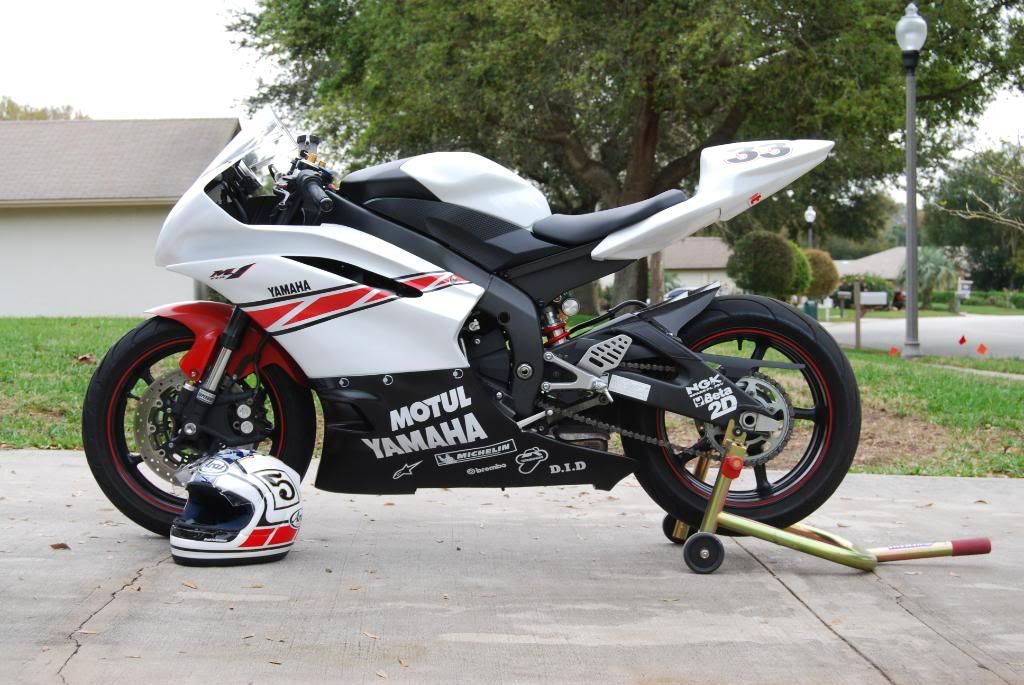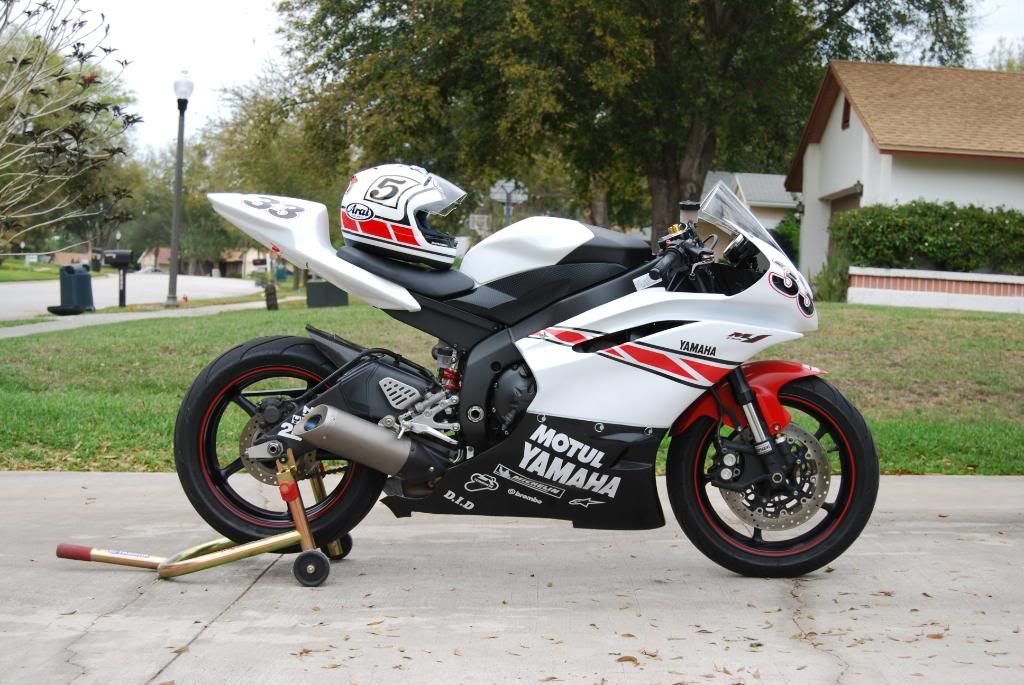 I'm not at home right now to find up to date pictures of the bike but I will take some tomorrow and post them up. The only things different now is that I took off the black rim tape to expose the stock red line so it matches the track plastics and my helmet.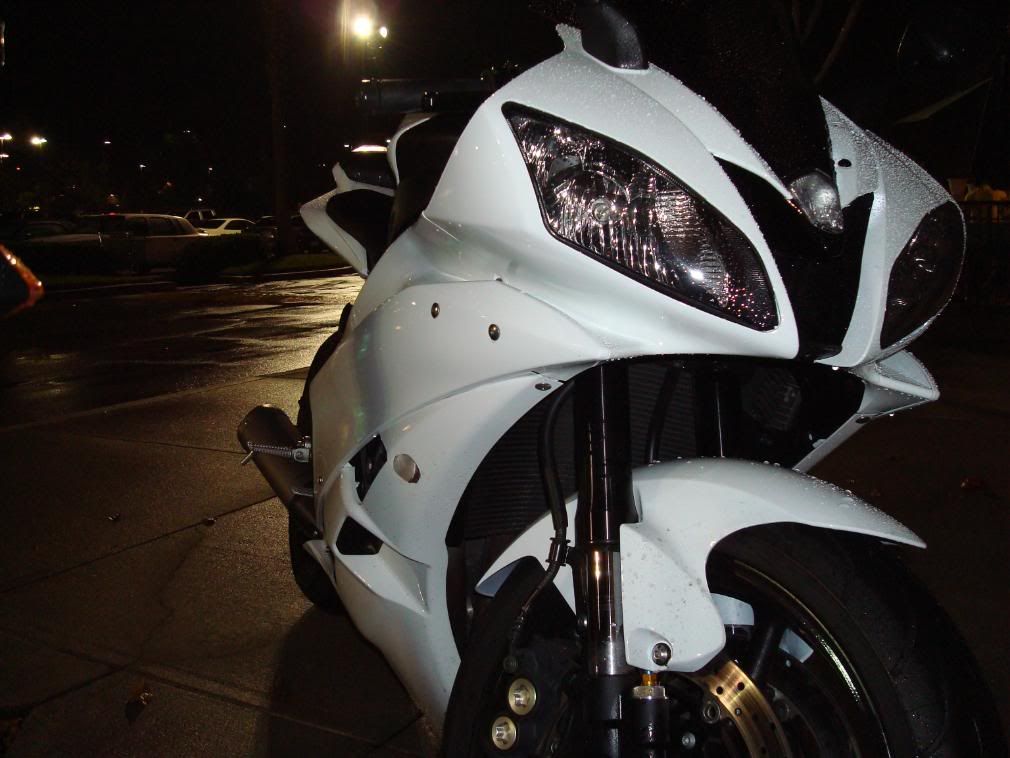 Asking $7,200. I'm a motivated seller...!