This is an extremely nice bike, my baby, perfect in every way. It is a 2007 Yamaha R6, I purchased it brand new in April 2008 from Westark Yamaha in Fort Smith, AR. It has never been dropped, abused, or ridden hard. No wheelies or anything ignorant ever happened on this bike, just me riding and enjoying it. I don't have much time for it anymore, I've somewhat lost interest and just don't ride it enough. If you're still interested, read on:
It has about 3700 miles on it, oil was changed after the first 500 miles with the break-in process, then it has been changed every 750-1000 miles after that. It runs and drives like the day I drove it out of the showroom. I have a book with full documentation, every part I've ever bought for it, all receipts, paperwork, everything.
I've done a few things to it to improve the look, but nothing that couldn't be undone and put back to stock if you wish. Here is what I have put on it:
*Gregg's Rear Fender Eliminator Kit, $140 – Best looking fender eliminator out there
*Flush Mount Front Turn Signals, $100 – Very Clean look, no ugly front turn signals.
*Integrated Rear Taillight, $100 – Eliminates the need for external signals on the back.
*Frame Sliders (Can't Remember what I paid off the top of my head. Luckily I've never needed them)
*Rear Stand and Swing arm Spools, $100 – Makes it super easy to store, clean, change oil, and lube the chain.
Like I said before, this thing is perfect in every way. This is a bike that is just like brand new and way cheaper. If your interested in possibly setting up a time to come look at it, e-mail, text, or leave a message. Serious buyers ONLY. I will not let anyone ride this bike before you buy it, so don't ask. I will start it and ride it and demonstrate but no free rides. Don't mean to be rude, but that's just the way its going to be.
The price is
$5900 firm
. I realize that I may be 200-300 above what you get a similar really nice 07 R6 for, but considering this one was new off the showroom floor in April 2008, and its low-mileage, 1 owner, and fully documented, I think its worth it.
Located in Fort Smith, Arkansas
Thanks for looking, have a nice day!
Email me:
[email protected]
Phone:
479-462-6477
CURRENT PICS: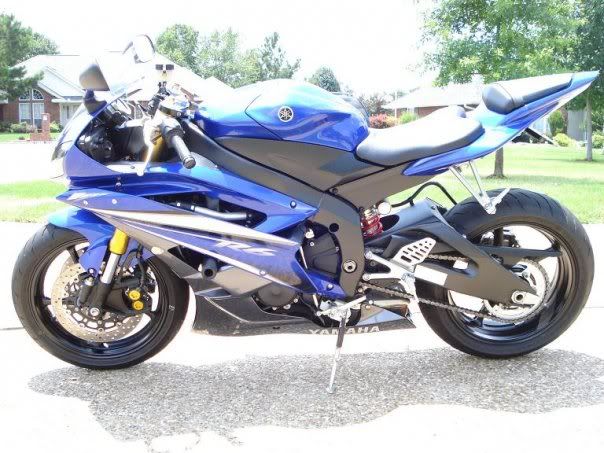 BEFORE THE FENDER ELIM AND FLUSHMOUNTS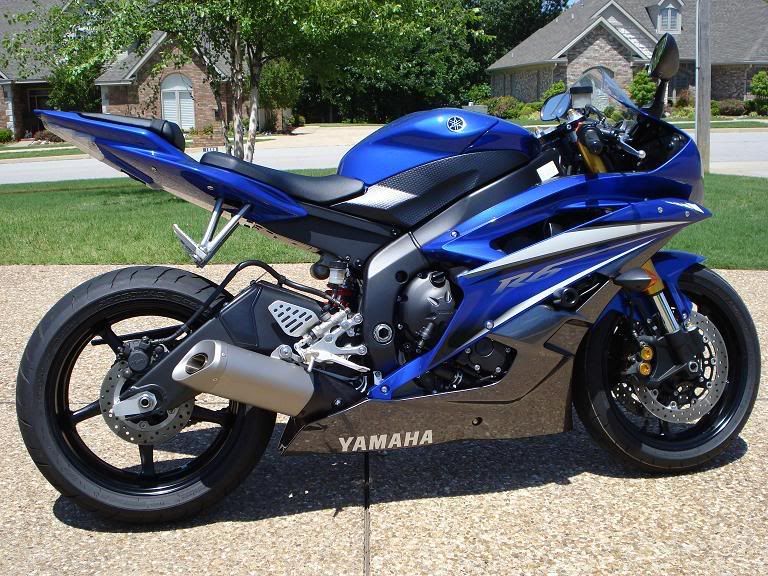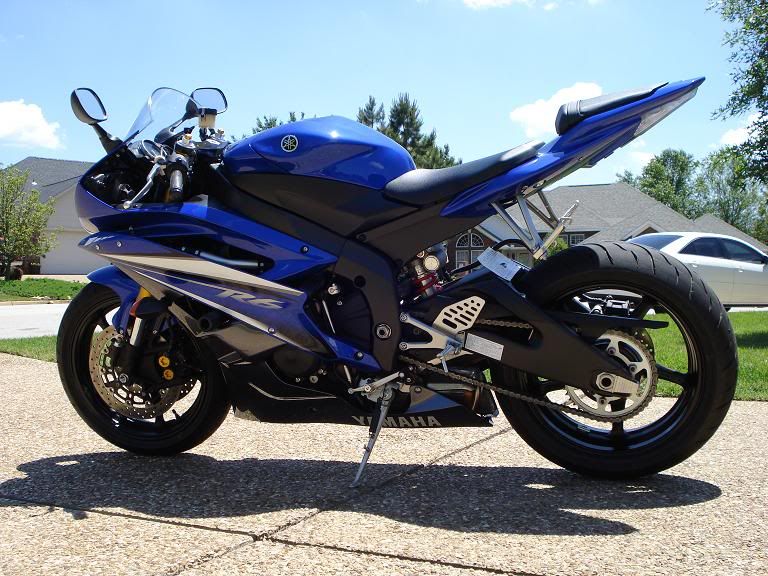 THE DAY I BOUGHT IT NEW: