Discussion Starter
·
#1
·
Got the bike all ready, and loaded her up: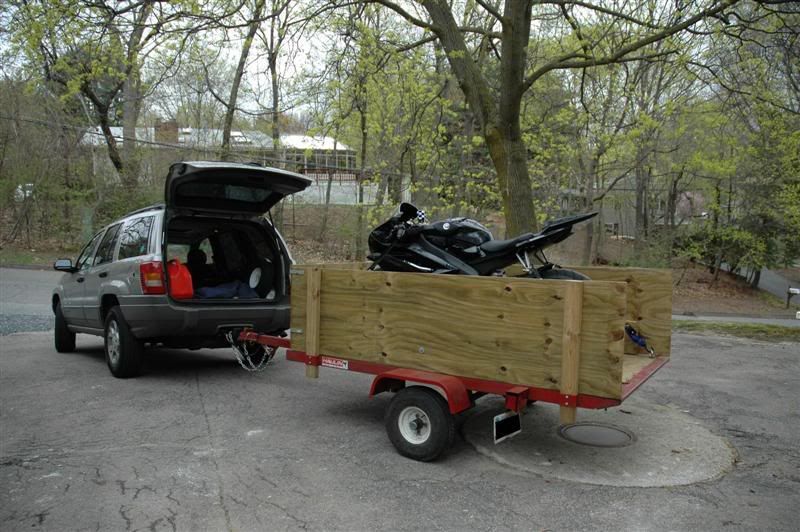 It had been unseasonably warm and nice for about two weeks in New England prior to the monday and tuesday that were scheduled for my track days. The forecast wasn't looking good. I got there and put in literally TWO DAMN LAPS in the dry and then got the pitter patter of rain on my face shield. It then rained torrentially for two straight days. Monday was actually a LOT of fun and I learned a ton about wet weather riding. So much flooding occurred overnight that they canceled the second day. They gave us a big break on a future date and a credit for a whole day since tuesday was canceled, so I signed up for the June 2nd and 3rd event. Guess I'll have to wait another month to get my fix.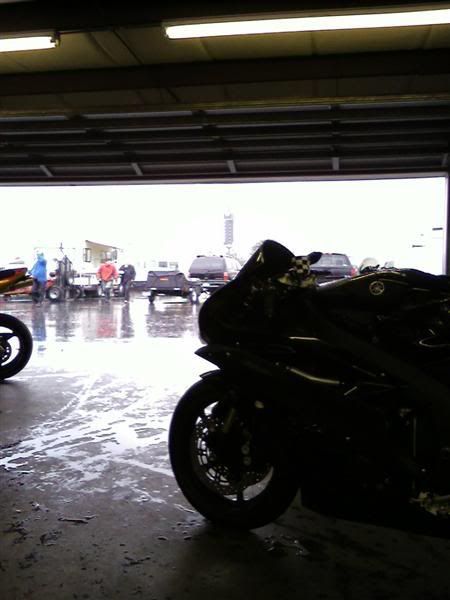 Here's a shot from one of the two warmup laps I got in the dry... still trying to remember which side is the throttle in turn 1a:
Then, I threw a 2 piece rain suit on over the leathers and that was the end of that.
Wet:
Wetter:
I have never ridden like such a vagina in my life and had so much fun. The rear sliding around in turn 2 was a pucker moment at first, but I got used to and came to expect it.
Ridden hard and put away wet:
Took a couple photos with a nice camera I borrowed from work, still trying to learn how to take 'real' photos with all the manual settings and such. I think they came out pretty cool: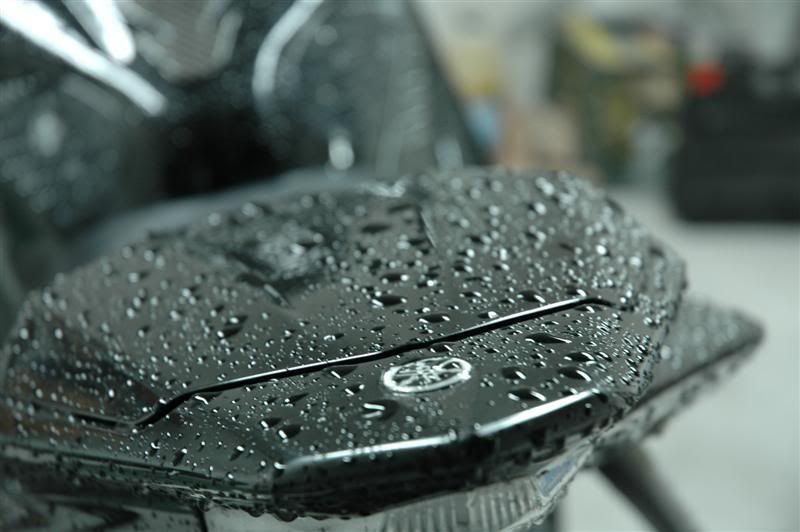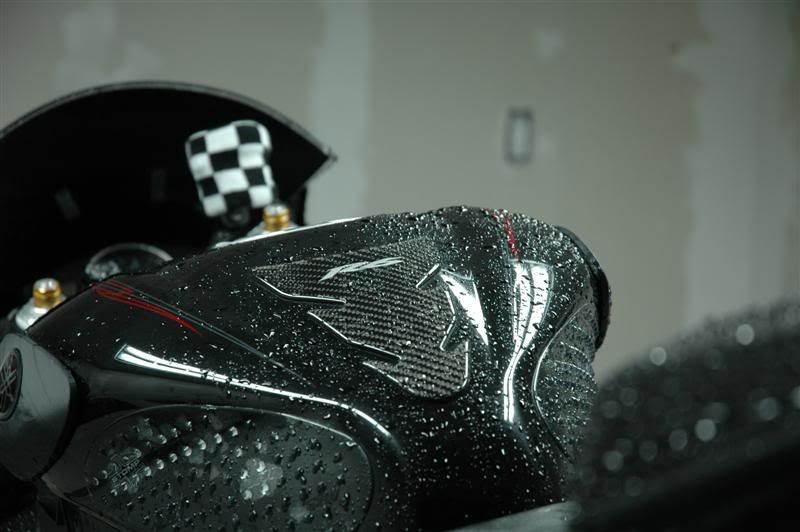 Cleaned the bike up, got her back to street condition, and gave it a quick detailing: