i made this a couple years back when i first got my bike, but i had to change out a rear blinker that went out and decided to take some pics. I could have done a better job and made it a little cleaner, but when i did it i threw it together in like 30 min but you get the idea
First off start with a lenght of alum angle iron, you can get it at most hardware stores for like $5.
Cut to 7", then one one side of it i cut off 1 1/2". you can use a dremel, hacksaw ect to cut it. I did it with a dremel.
the part that attaches to the bike needs holes drilled. I used the factory bracket that is sqare and has 4 holes in it for a template, the other side is for the license plate and you can use the plate for a template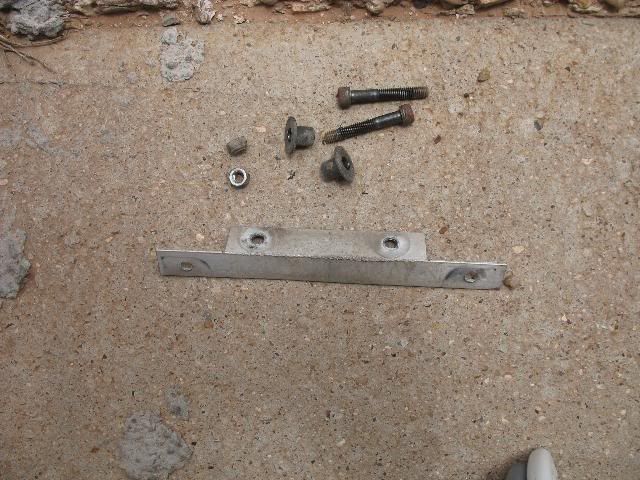 I used the factory hardware to put it all back together. The spacers are really handy when you turn them upside down and they give you a llittle bit of clearence so nothing rubs.
Here it is on the bike
here are the rear turn signals that i used, they attach right to the plate. I have been using them for 2 years and been really happy with them.
here it is on the bike (yeah, the bike is filthy, needs a good wash)
like i said, i did this in about 30 minutes and with about $5 and had material left over to make a couple more
Let me know what you guys think