So, I'm stoked. I'm about to close the deal on a 08 SE as my next bike, just over 1500 miles. Bike is in DFW so I'll get it shipped to CO when I move there.
Its mostly stock with just a FE kit and a CF windscreen, both of which will be for sale soon as I have my own from my previous 08 Raven.
Will post up pics once the sale is completed. I've been bikeless pretty much since September when my 08 Raven was stolen and then the dreaded NE winter set in. Now with the Spring on the cusp, getting a new to me bike is just really exciting.
Mods planned:
1. Graves Works Ti full system
2. Bazzaz Z-Fi and Z-AFM
3. Graves Exup eliminator
4. 09 Gold rims with stock tires
5. Fren Tubo Carbotech Type4 brake lines
6. Scotts rotary steering damper
7. Accumen DG8 gear indicator
8. Sppedohealer v4
9. Ebay fender eliminator
10. DDM tuning 5000K HID kit
11. IRC components YAMAHA engraved black levers
12. IRC Components Evolizione 19x18 and 19x20 Dual adjustible master cylinder
13. IRC Components tire warmers (moooo pattern)
14. TechSpec tank pads
15. AggRacing Smog blockoff plates
16. Michelin Power race mediums for track (with tire warmers this time, lol)
17. Clear Alternatives Dark Smoke integrated tail lights
18. Hotbodies dark smoke flushmounts
19. -1 front sprocket (+2 rear sprocket coming soon) Still stock 525 pitch
20. Alth full floating performance rotors :YEA
and a whole lot more to come.....:sing
These are all that I have in hand/paid for, will be buying a few more.
Also, got a new Spies RPS-10 helmet.
I'm hoping with the new job, new bike and helmet, this year is going to be fun. Things have never looked this positive before, hopefully they stay that way.
Thanks for looking and sharing my renewed enthusiasm in life :bow
:cheers
teaser pic: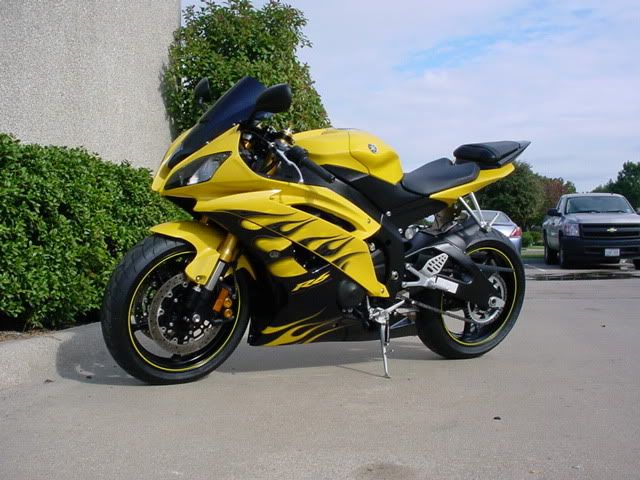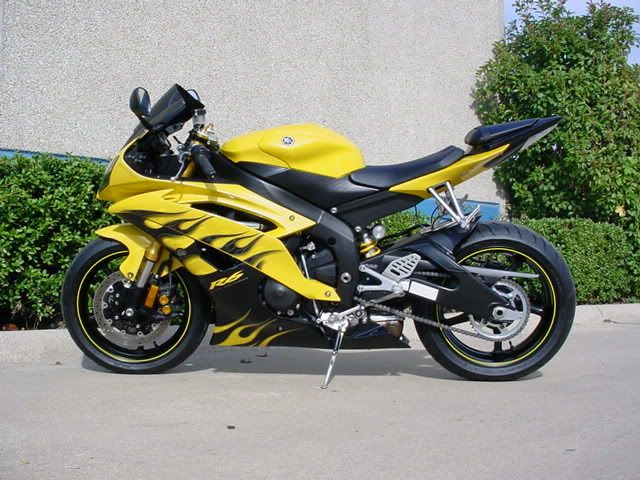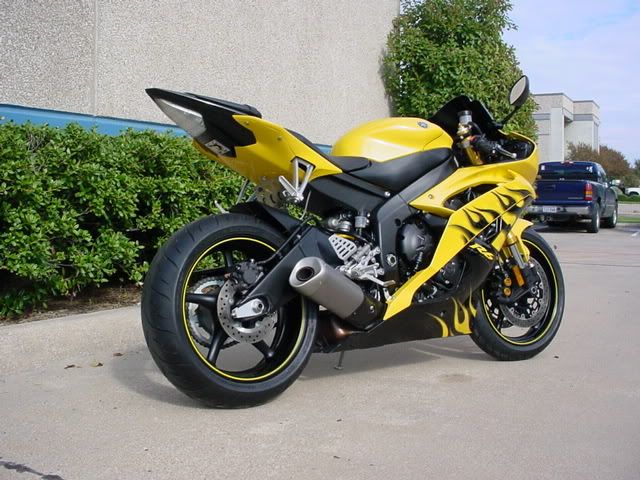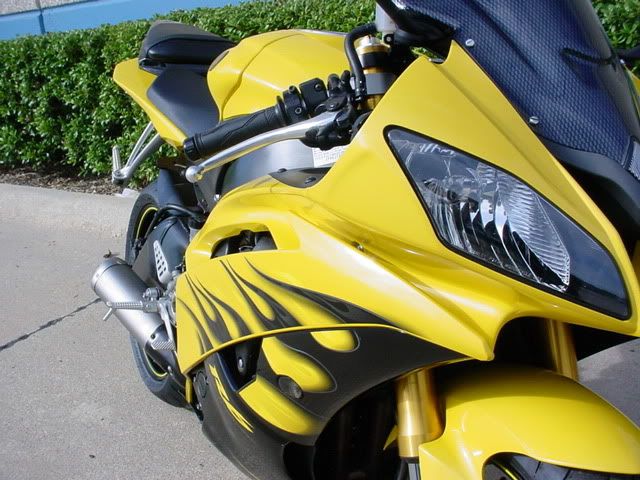 Quick video of walkaround