Discussion Starter
·
#1
·
This guy finally got one.
I am a huge track head and race the WERA southeast region.
I have had quite a few bikes, but just got my 06 R6 last night.
Here are the goodies:
2006 R6
2 sets of bodywork
Full leo vince exhaust
woodcraft rearsets
woodcraft clip-ons
SS lines
power commander
ignition module
quickshifter
woodcraft case covers
Pazzo levers
traxxion tank gaurds
Ohlins 20mm kit in the front
Penske triple clicker rear shock
Supposedly it dynoed at 118 on U4 or MR9, not sure which.
My dad's camera is acting up and the pictures suck, but I will post up better ones when I find my digital camera.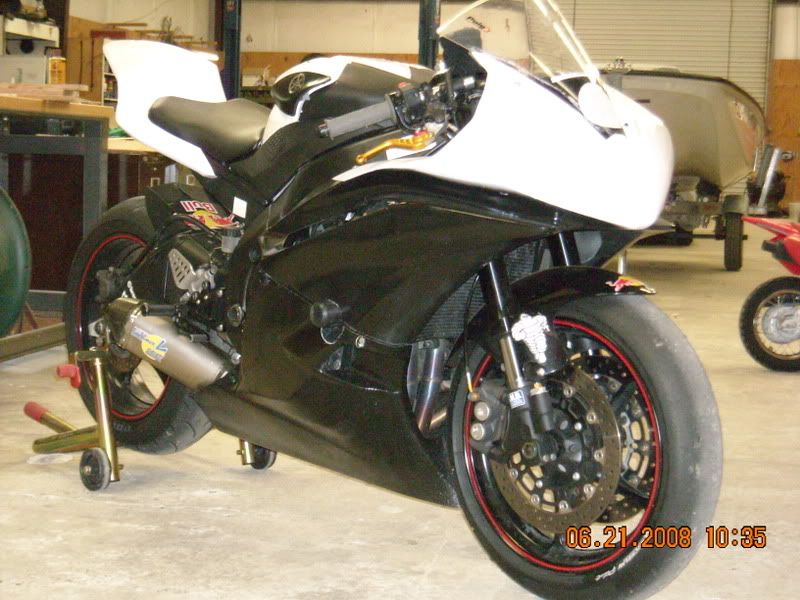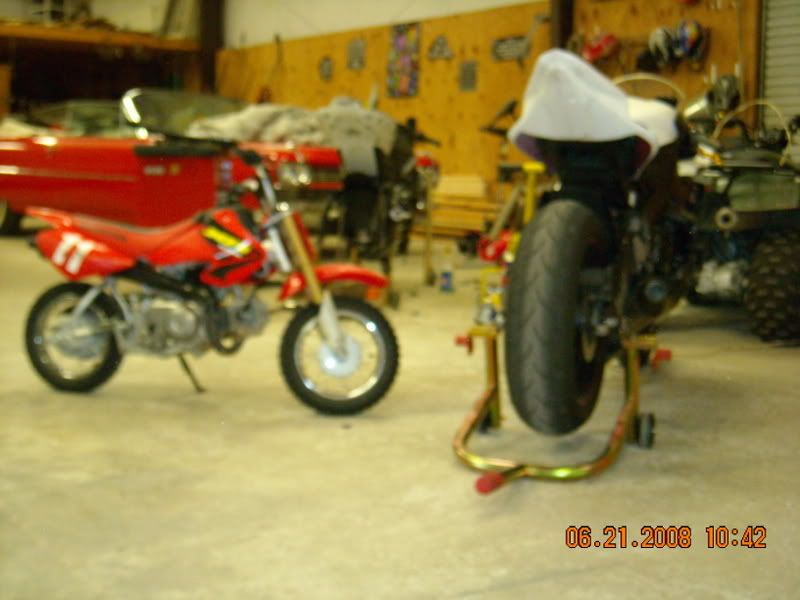 oh yeah, and I was at the dealership talking to my buddy and they got in that honda 60 and I ended up picking it up cheap as crap!