I'm back on two wheels again. I'm new to the forum, new to the site, but not so new to riding though.
A couple years back I bought, rode, enjoyed an '03 600F4i. I had taken the Texas R.I.D.E.R. course at UTA Arlington north parking lot a few days before I put rubber to pavement. The class was fantastic and taught me some rediculously invaluable techniques. Great ride and a lot of fun. 1 year later I sold it and my car to pick up a new sport compact and have mildly regretted it ever since.
Fast forward to present day. I just picked up a black '08 R6 :toocool:
It was like I never left the seat. It felt all too natural. So, on the christening ride I practiced a few hard stops. I managed some single lane u-turns. Got lost. Found the hwy. And had some lunch with my wife and kiddo.
It all came back so quick. The kill switch, the turn signals, the kickstands, the head checks, the blind spots, the center of the lane, the hand cramps
. My favorite returning elation is the constant grin when I think about donning the helmet for a trip around town. Its good to be back, and I'll be seeing some of you soon. :YEA
So we all know what the stock one looks like. I've replaced the front signals with smoked flushies. Gone is the treetrunk of a rear fender. I feel the license bracket isn't going to be legal since its almost flat like a tray. Not to mention its just plastic. I scavenged the brackets for the rear turnsignals and reattached them. About rear turnsignals. I'm gonna ship my rear foot pegs off to be L.E.D.'d. As I don't have rear passengers this is going to be a no brainer. In fact, today I've got to go get a better set of allen wrenches to take them out. I stripped a tool while working the second bolt of the first peg. I just ordered the Puig double bubble dark smoke and it should be here this Friday.
Adding pic: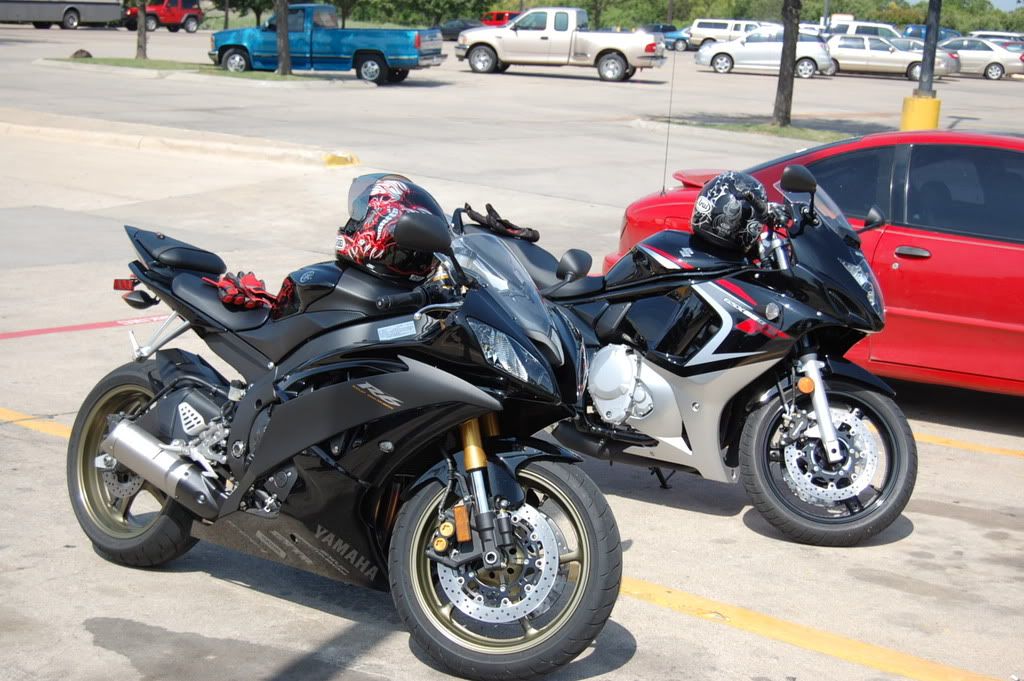 So I ordered my windscreen only to get it all the way home and discover it belongs to someone with an '07 R1. I knew I should have read the package as the cashier, lovely woman, was rather chatty and didn't double check it. At any rate, I'll be going back tomorrow to get it swapped, installed and hitting the pavement.
Slipon came in and I got a better tool to remove the rear footpegs. The pegs are gonna get drilled and LED'd for turnsignals. while they are off. I cleaned up the bike a little from reflector bling.