Well long story short, Ive been riding for about 6 wks. Went out for a ride today since the weather is nice. After I conclude my ride and decide to go back home I come up to a light the goes into a sharp turn (45 degrees?). The light turns green and I slowly take off. Next thing I know I feel the rear tire slipping and I'm on my hands and knees looking at my bike
in the middle of a small intersection. I was so pissed I get to my bike and snatch it up and pushed it to the curb. As im trying to get it started I look back at were I fell and see what looks like a large patch oil. I get the bike started and head home to inspect the damage.
Notes:
1. Havent been riding long
2. 45 degree turn with oil patch in center
3. Rear slips and bike goes down
4. Me pissed
Most of the damage.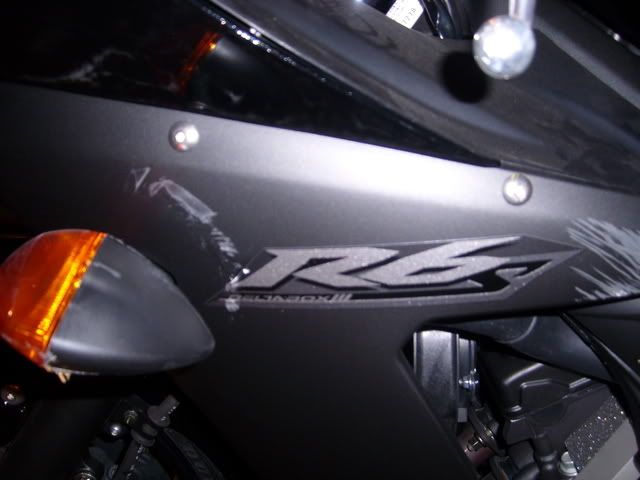 All in all I guess it could of been worse,and I'm glad I had my gloves on!