Discussion Starter
·
#1
·
Here's a possible alternative to other methods of lifting your sportbike in the shop.
It's a "SHOP CRANE" sold at Harbor Freight. The lower legs (the long ones along the bike) fold up by removing a pin. The folded up footprint of the lift is about 2"x2" roughly, and it easily rolls around while folded. All steel castering wheels with bearings ... and per usual "some assembly required" ... heheh.
Obviously one could design and make any type of lifting gear required to deal with your own bike. A load leveler may even be employed, as well as easily made custom chains, straps, hooks, and so on.
A safety stop or block is easily made from any number of materials. Something that would fit on the hydraulic cylinder's shaft so that the lift cannot accidently collapse.
I used it in these pics to lift the ass end up to facilitate rear shock removal. It worked just great. I've also used it to move my lathe (750 pounds+) and my mill (800 pounds +). Most of the time it sits quietly all neatly folded up right in the location you see it in these pics. When folded it takes up so little shop space I just leave it there. When needed it creates an instant bike stall. The boom can easily be extended, I am guessing but it may be able to reach all the way to the handlebars with the bike backed in like it is, allowing the front end to be worked on, perhaps while the rear end is supported by a custom set of blocks or bars that would span across the lift's legs. Er something like that.
I bought a repair kit for the hydraulic ram just to keep on hand. I keep that kit stored in a file cab inside the house.
So yea .... there it is.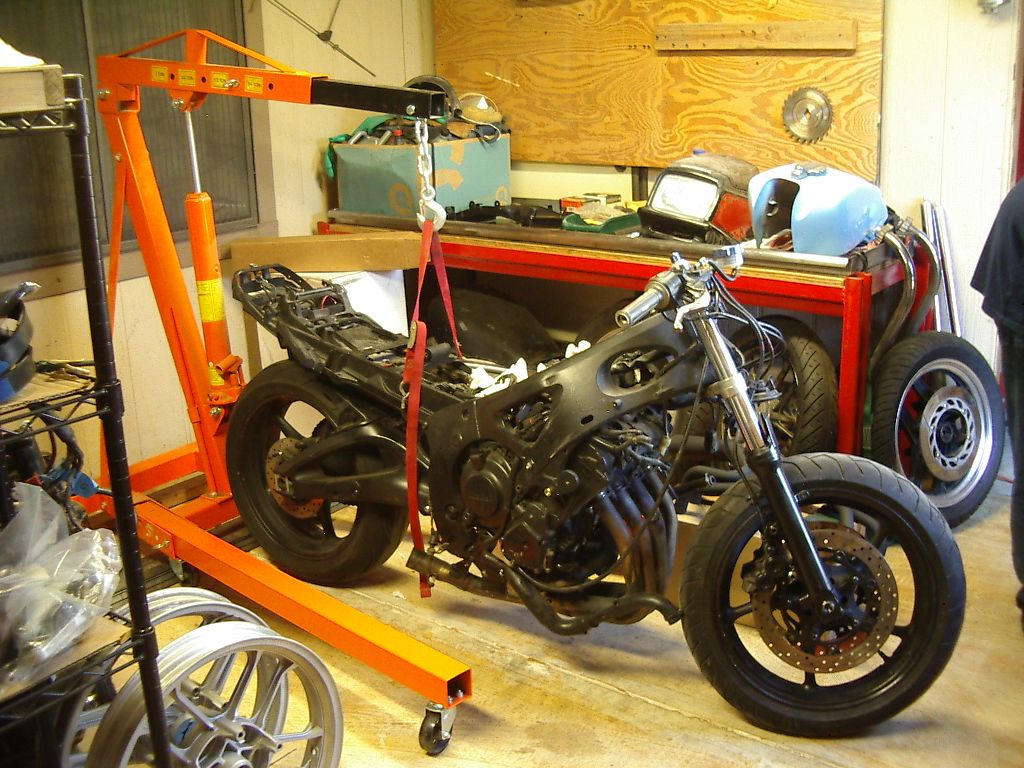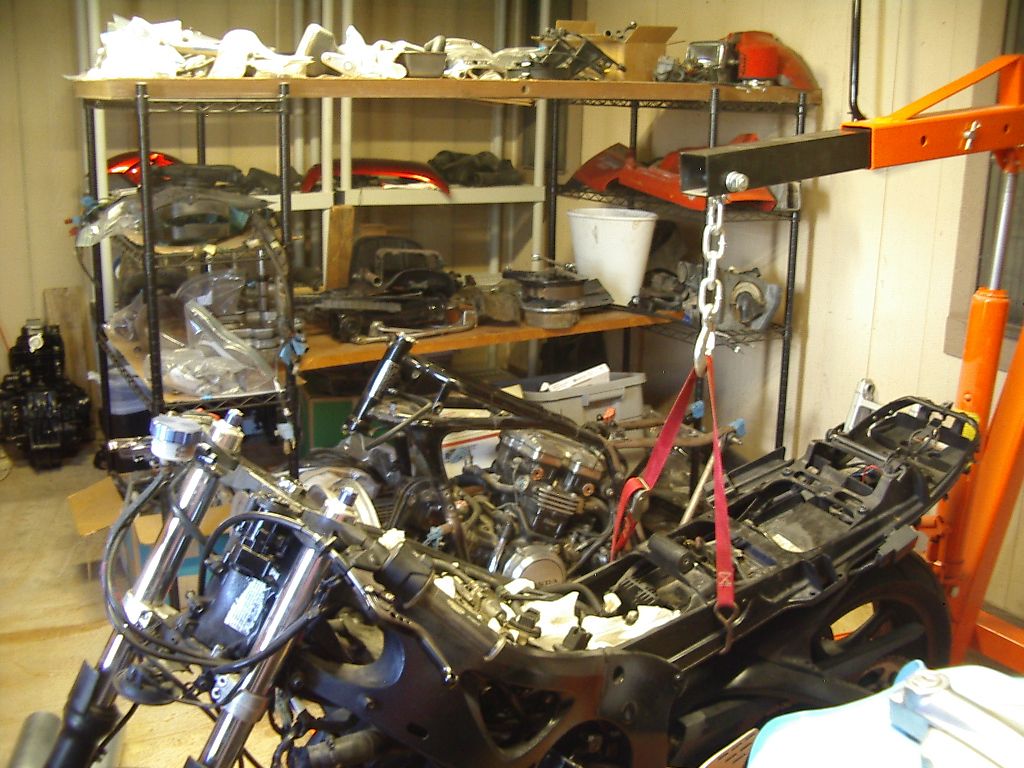 It works for bikes, it works for shop machines, and I'd imagine it would work for many many other things as well. I've had this one for about four years and it's paid for itself ten times over by now.