I go to this event every year and I always have a blast, it's about a 6 hours drive and I get to ride my bike on the track. I end out friday, register, set up camp, always turn 14. Once camp is situated go out for a little ride about elkhart lake, curving back rounds. Just some quick pics of the action.
Camp is set.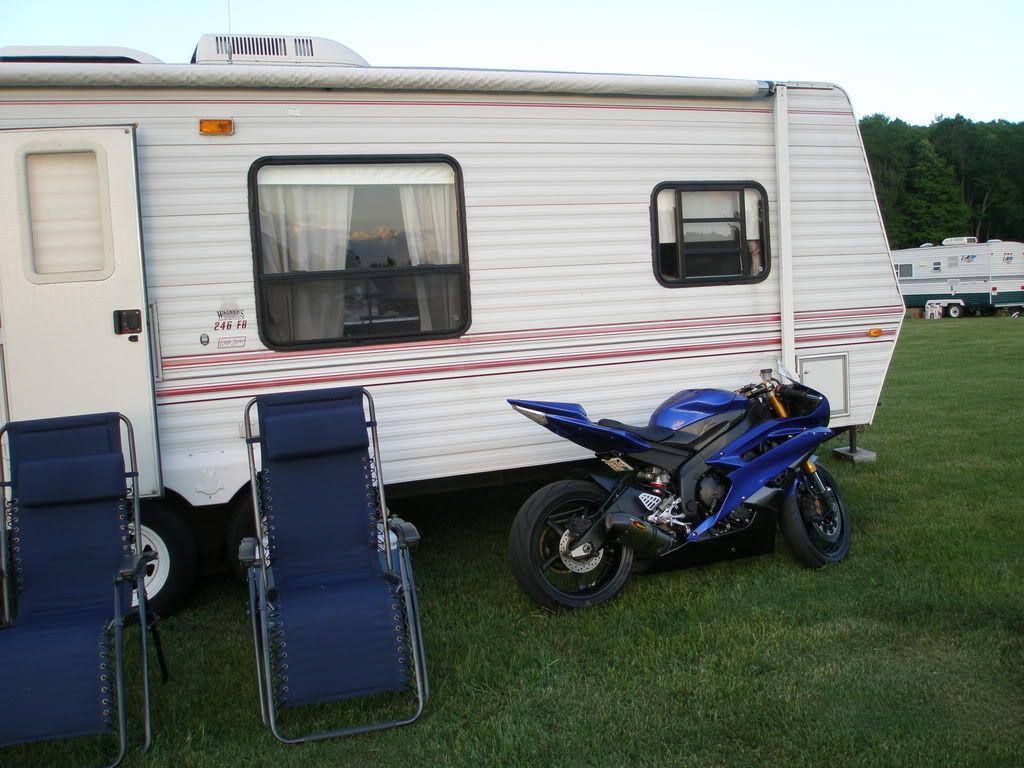 Hot and humid on Saturday. Spotted Micheal Jordon in the Jordon/Suzuki pits, a mass of people around there.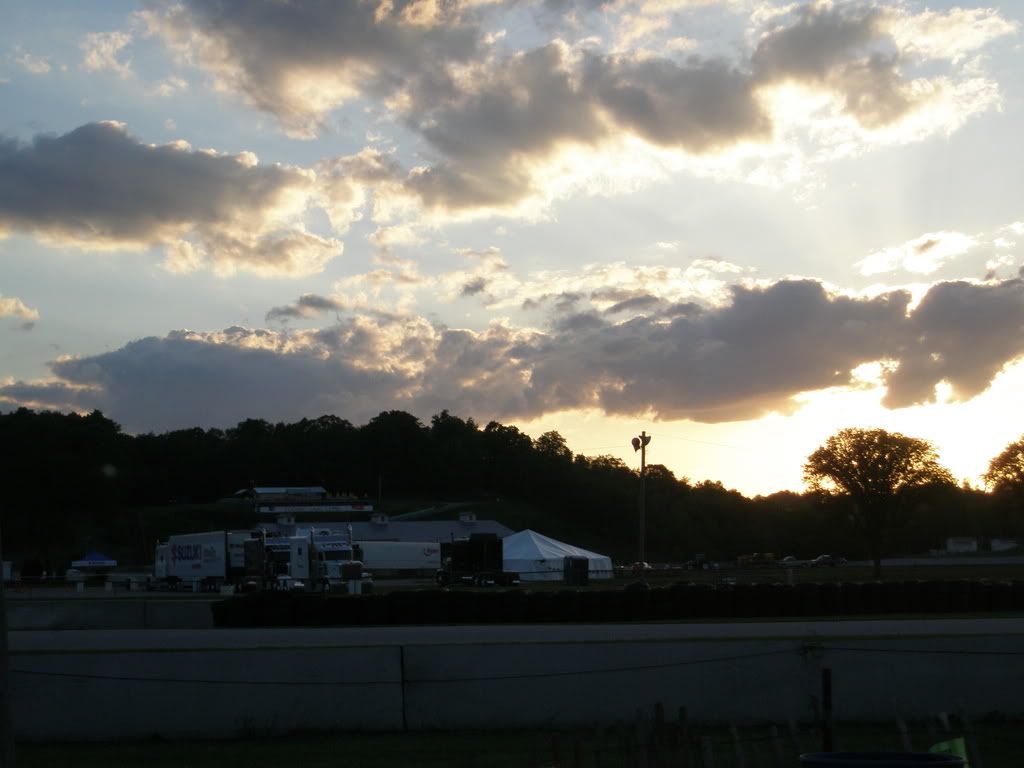 This is turn 14, Ben Spies dumped his bike here during qualifying and quickly got back to the pits and got on the back up bike. Went by the Suzuki tent later and bike was already disassembled.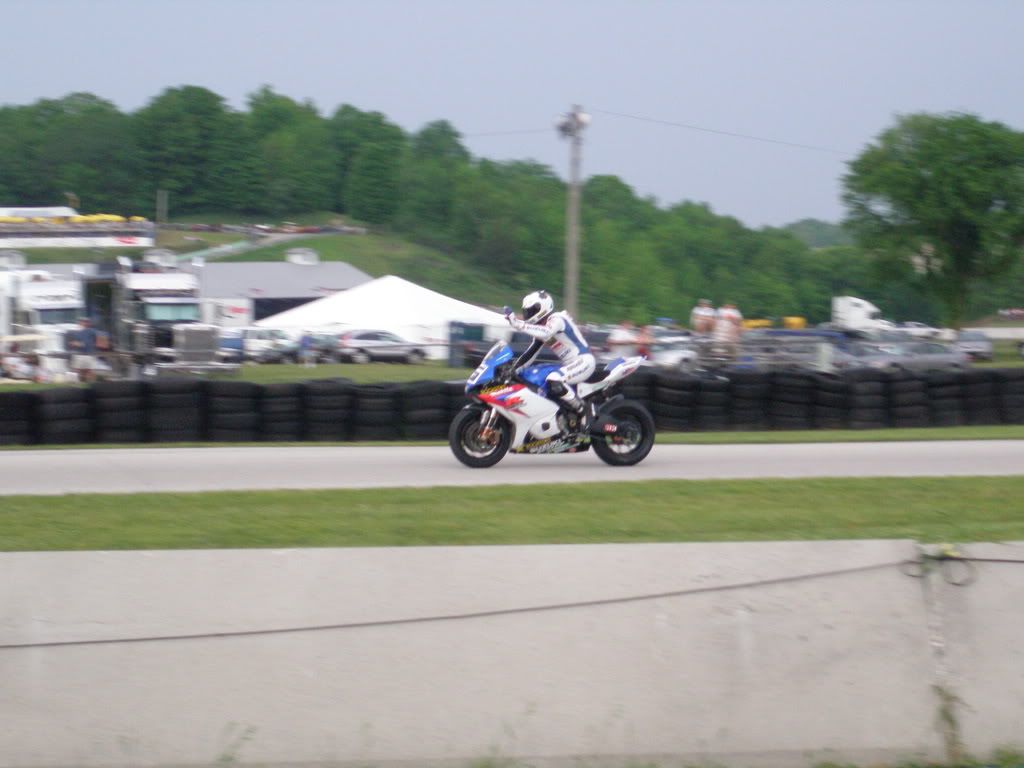 Turn 5, racers are flying into this turn, heavy braking, two other races were held before the superbike race and the track was a little damp from the morning rains, by 3pm the guys were really dragging the knee
http://i297.photobucket.com/albums/mm227/ltkevindecker/P6082706.jpg?t=1213065724[img]
Video of turn 5:
[url]http://s297.photobucket.com/albums/mm227/ltkevindecker/?action=view&current=P6082711.flv[/url]
Jordan's Ferrari-notice license plate
[img]http://i297.photobucket.com/albums/mm227/ltkevindecker/P6082716.jpg?t=1213065735
Ben Spies won Saturday, Maladin second
Maladin won Sunday, Spies second