Discussion Starter
•
#1
•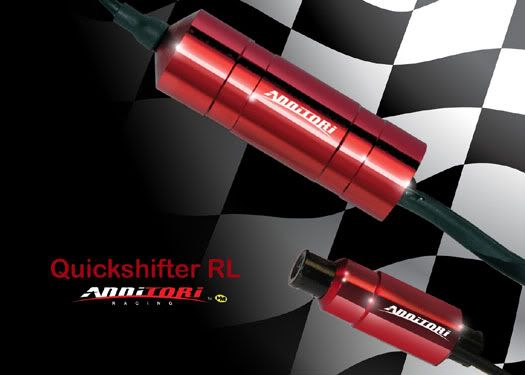 We have been getting a lot of emails regarding the new RL Quickshfter, here are answers to some of the more common questions:


* 100% Digital Operation - No moving parts or mechanical switches to fail, ever.

* Lifetime Warranty against design malfunction or defect

* STAND ALONE design - No interface issues, no added hassles, never a mis-communication - everything in the RL is self contained operation

* HM's Strain Gauge sensor - Same technology used by MotoGP and World Superbike - nothing is better, period.

* HM's Intelligent Ignition Controller - the "heart" of the design, and what makes every other product pale in comparison

* HM's Digital Signal Processor - complex algorithms compensate hundreds of times per second to manage the strain gauge signals for flawless operation

* UP or DOWN shift pattern operation - the RL operates in either direction; can be changed anytime and as often as you want.

These are just some of the features of the RL Quickshifter to get everyone started. Please let us know if you have any questions, happy to assist and get them sorted for you.
​