Discussion Starter
·
#1
·
A BIG THANKS TO YOU'S WHO SHOWED ME THE LIGHT!!!
Well, if some of you remember when i first joined, it was the day i came off my bike, here's some pics of it then!
Picking it up from garage with my New Gold Titax short levers on...
The bend that ended in disaster...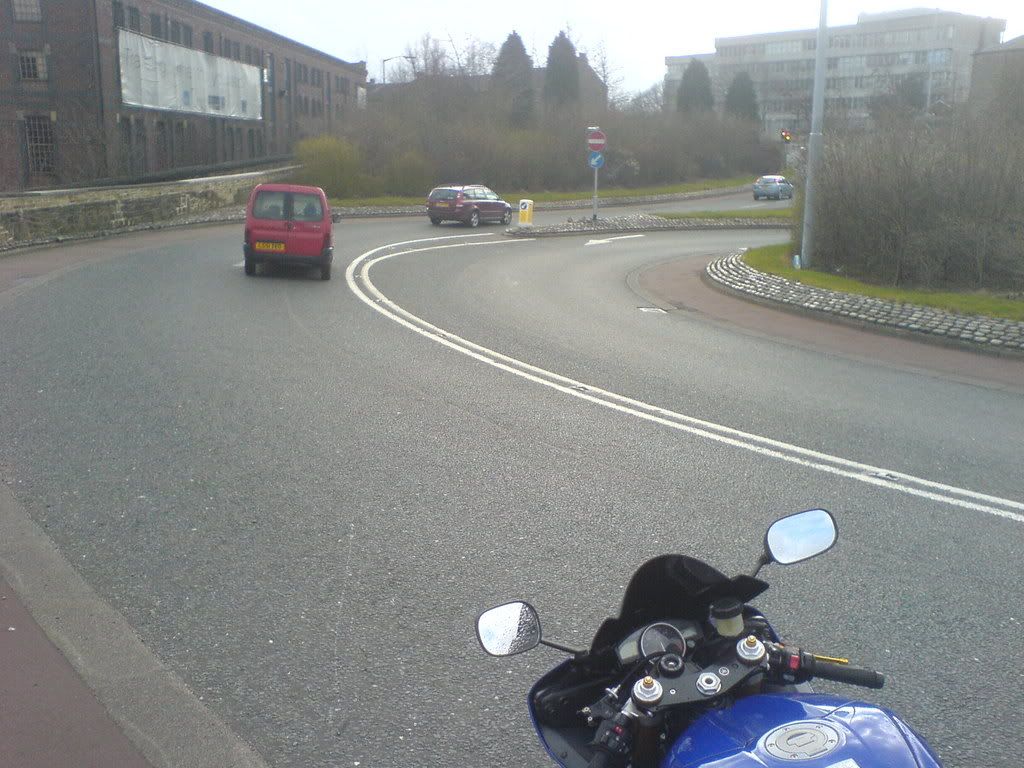 My lovely short Titax lever still broke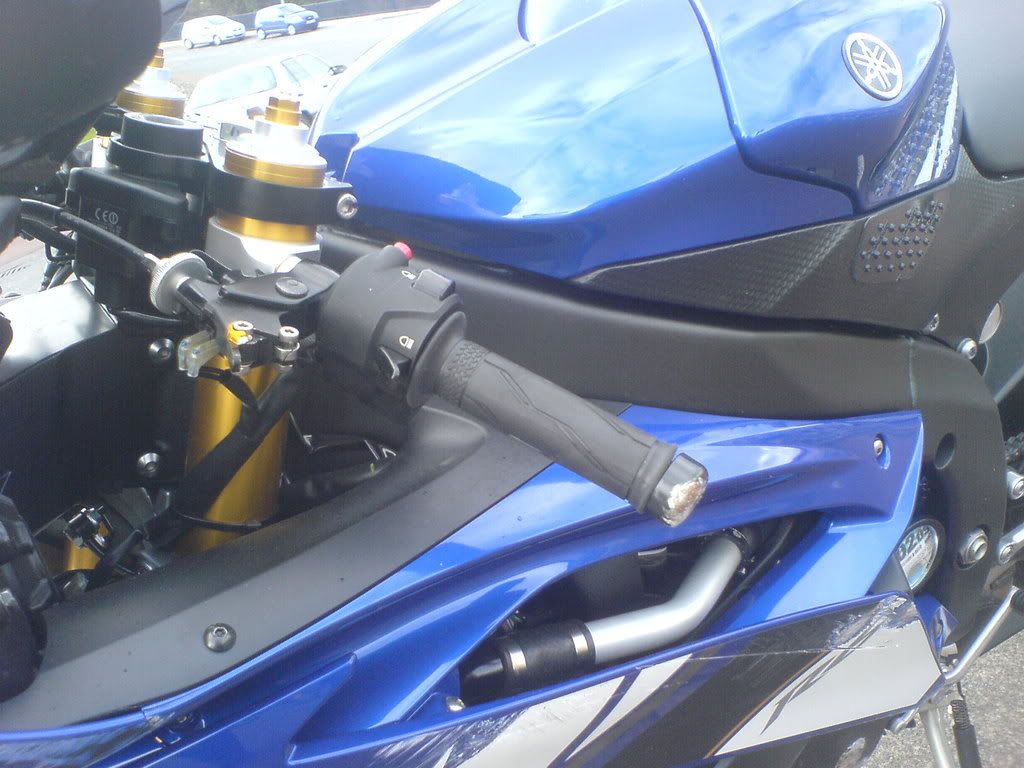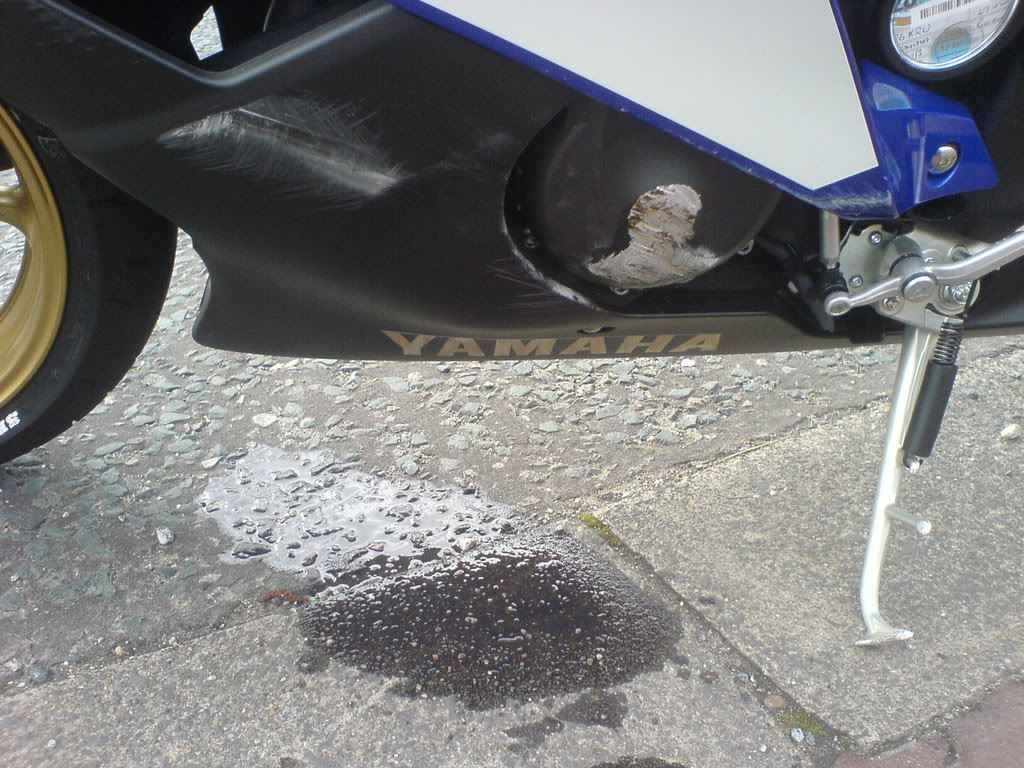 Got rid of those OE Dunlops cos i just felt jinxed.... The whole swingarm got replaced...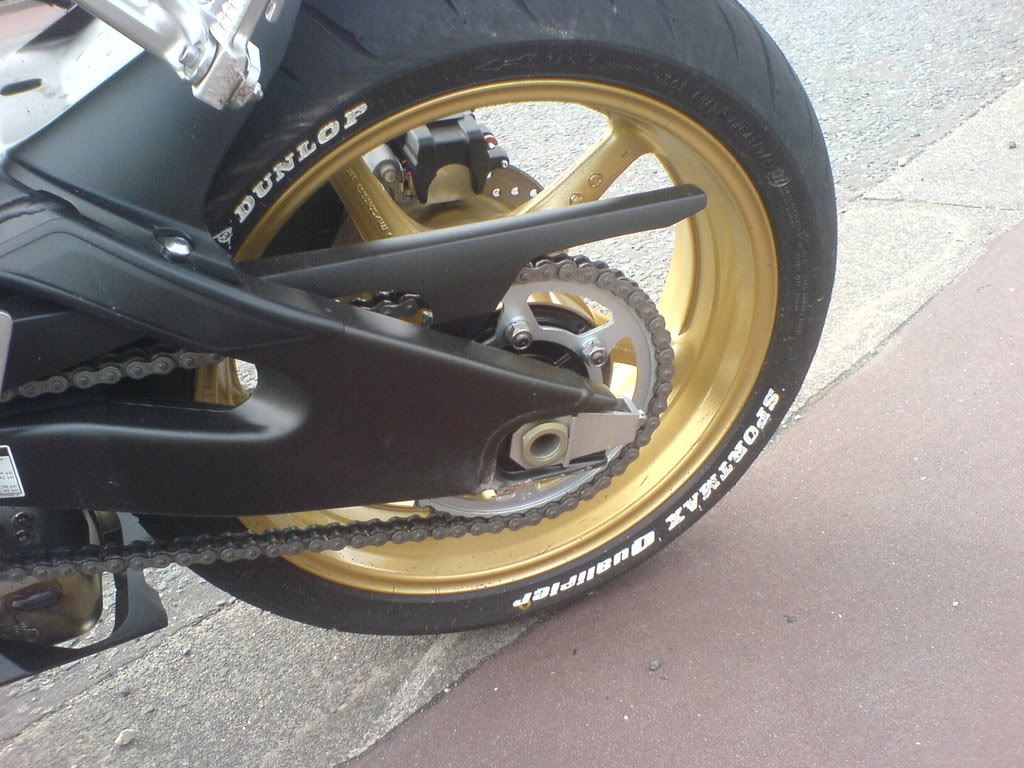 Fixed again, and just about to head out,, Blue is my colour after all.
Those bridgestone's are the shitzzz, next those rear pegs will be coming off..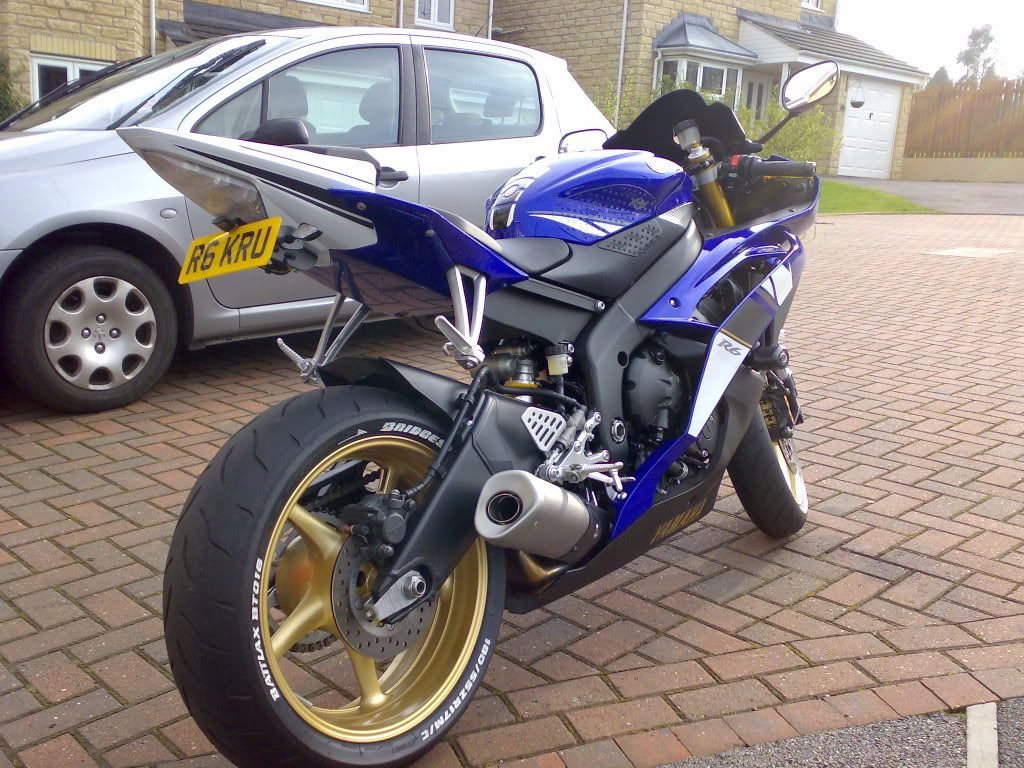 Look closer... and you'll see im still waiting for my clutch lever to come!! put my standard one back on.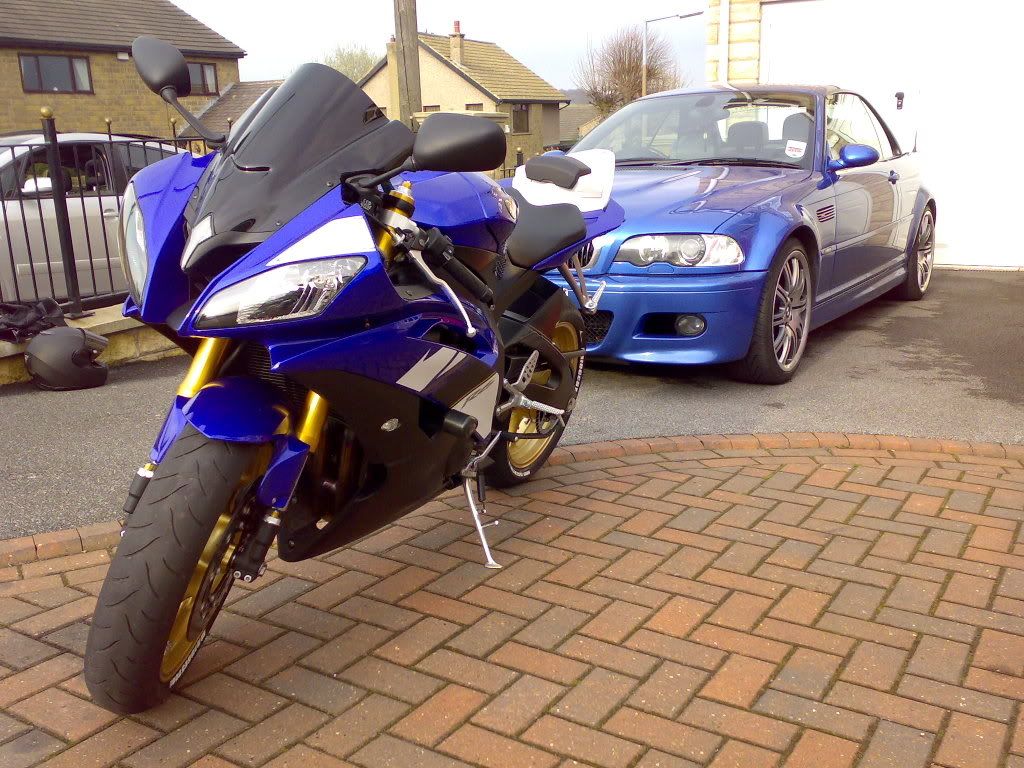 This is how big i look on my bike, 6'4" and growing......wider!!
:nocontrol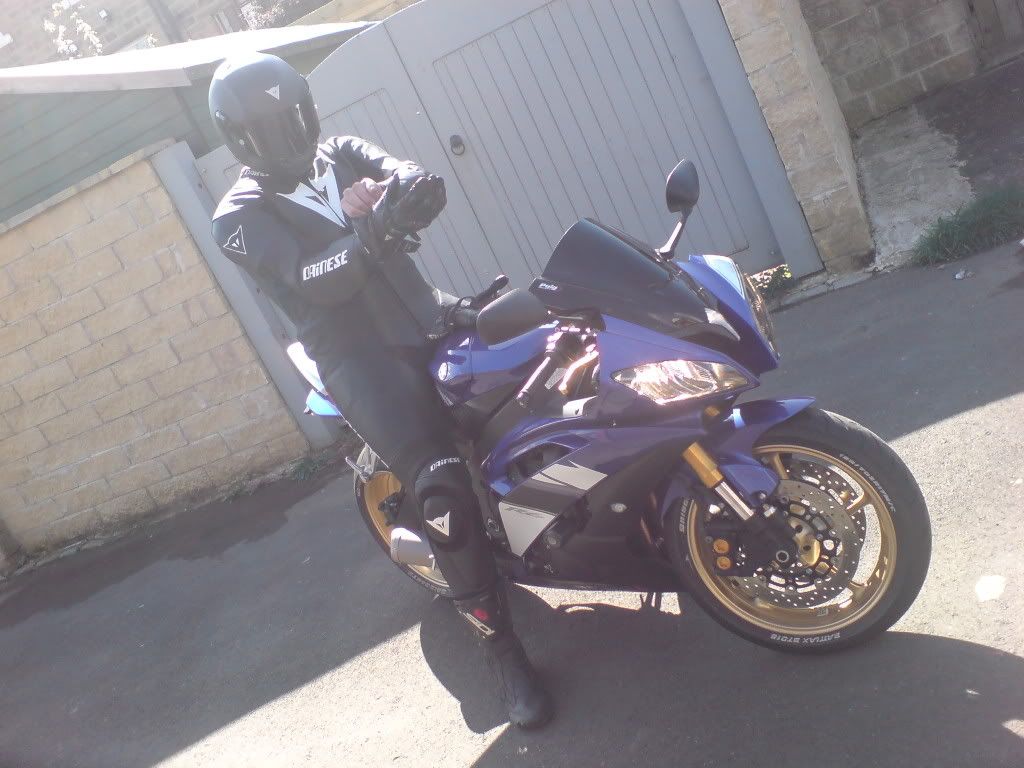 My baby at a local bike meet in Sherburn in Elmet, West Yorkshire, The quality of our biker chicks says it all
:sing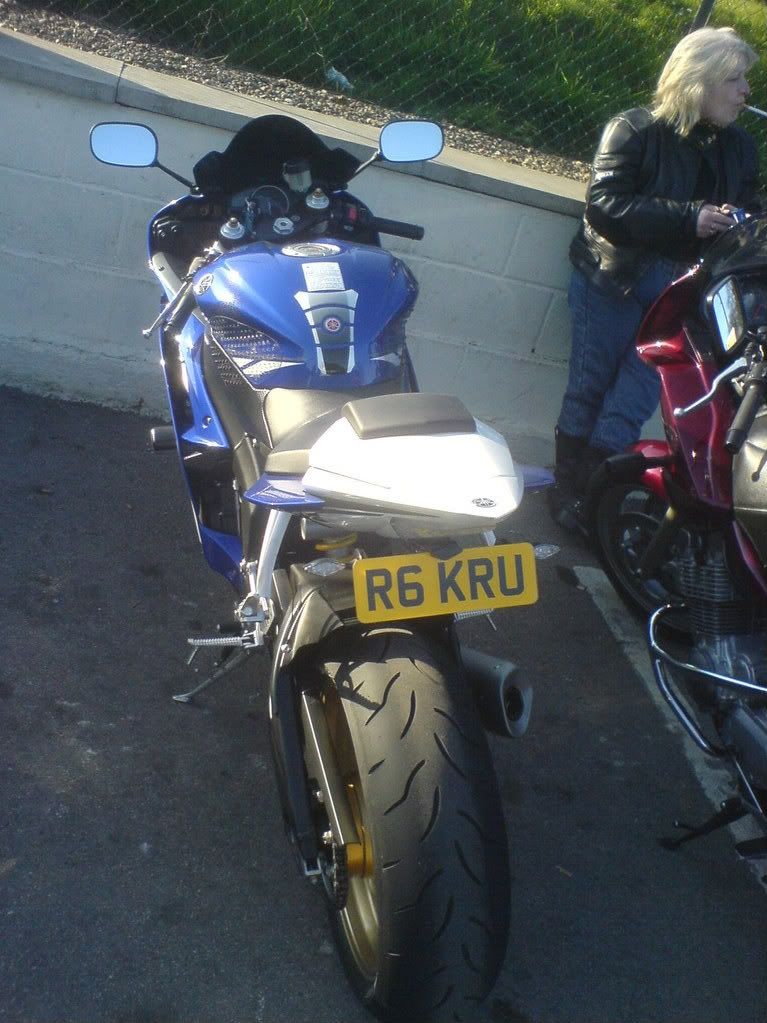 A quick pic of a guy who rolled up right behind me at Sherburn, What a Bike!!
1098R, thats £23,000 just sat there in standard trim!!
Right, i think il stop now, thanks again guys for showing how to post pics. a MASSIVE RESPECT!!!:bowroll
Peace.