I picked up an 08 R6 off a fellow forum member Be4tnut over the weekend. Thanks to him for a smooth sale, and a great deal on an awesome bike!!! :toocool:
It's an 08 R6 in Liquid Silver with 1180 miles on it. This bike is literally like new. It has barely been ridden. The brake pads haven't even completely bedded into the rotors. There's still machining marks on them!
I'll be sure to keep this thread up to date with all the work I'll be doing to it coming up soon. I'll be starting by pulling the wheels off tonight for the new rubber.
List of mods:
Full Leo Vince w/Carbon can, and it looks like the titanium header too! WEWT!
HID projectors with double halos. Cut off switch for headlights so only halos can be run. Separate Halo switch for the big halo. Someone on here did em. They look nice, and have the shutter that comes down for a clean cutoff line.
Bazzaz ZFI and Z-AFM (wideband 02)
Michelin Power Pures
Full Leo Vince exhaust
-1 AFAM front sprocket (525)
BMC Race Air Filter
Graves block off plates
Fender eliminator with manual flip up plate setup
Powder coated passenger pegs with led blinkers by TripageLED
Pazzo Shorty Levers
Driven D3 Grips
Puig DB Dark Smoke windscreen
Scorpio Sri900 Alarm system
Proton Flushies including the relay or resistor needed for slow blink
Third Eye Mod by Tripage
Battery tender Jr.
Front and rear redline stands
Pics
It's pretty awesome having 2 R6's in the garage!!
​
Right after the test ride, before we put her in the truck: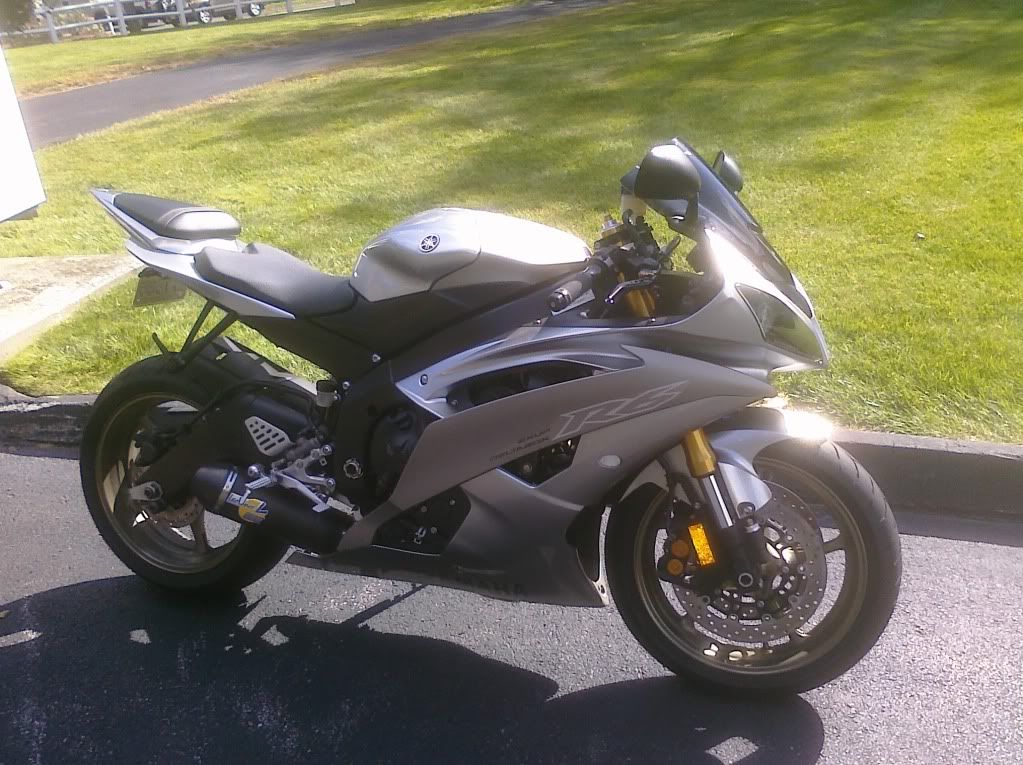 In the truck waiting for be4tnut to type up a bill of sale for just in case reasons.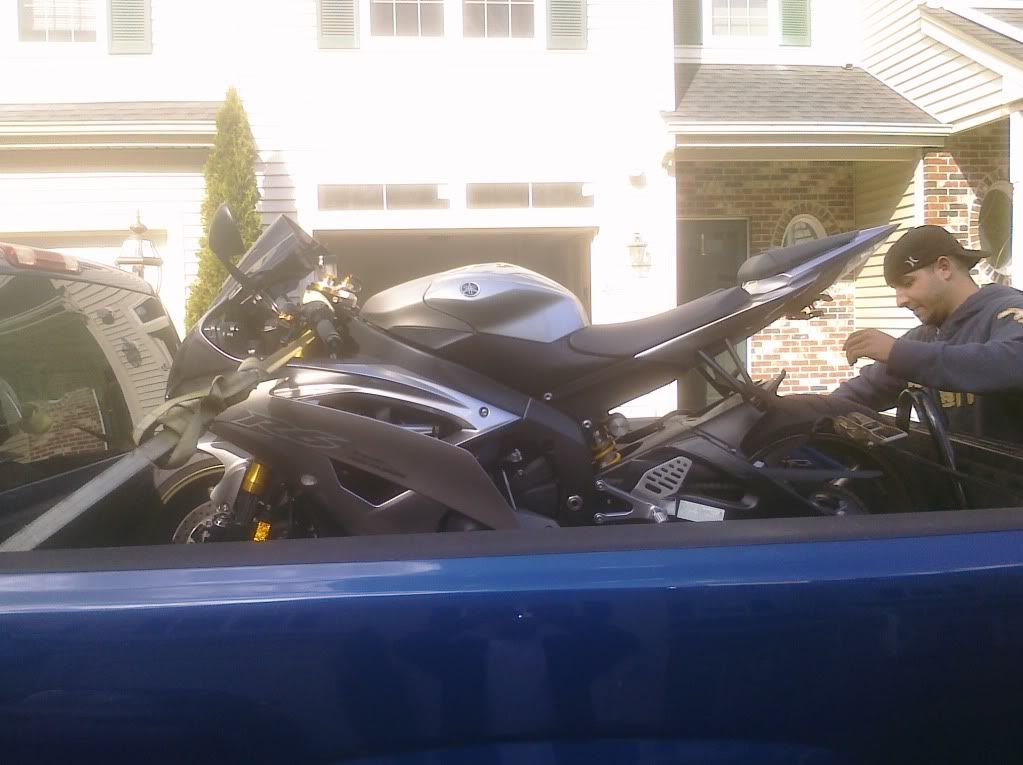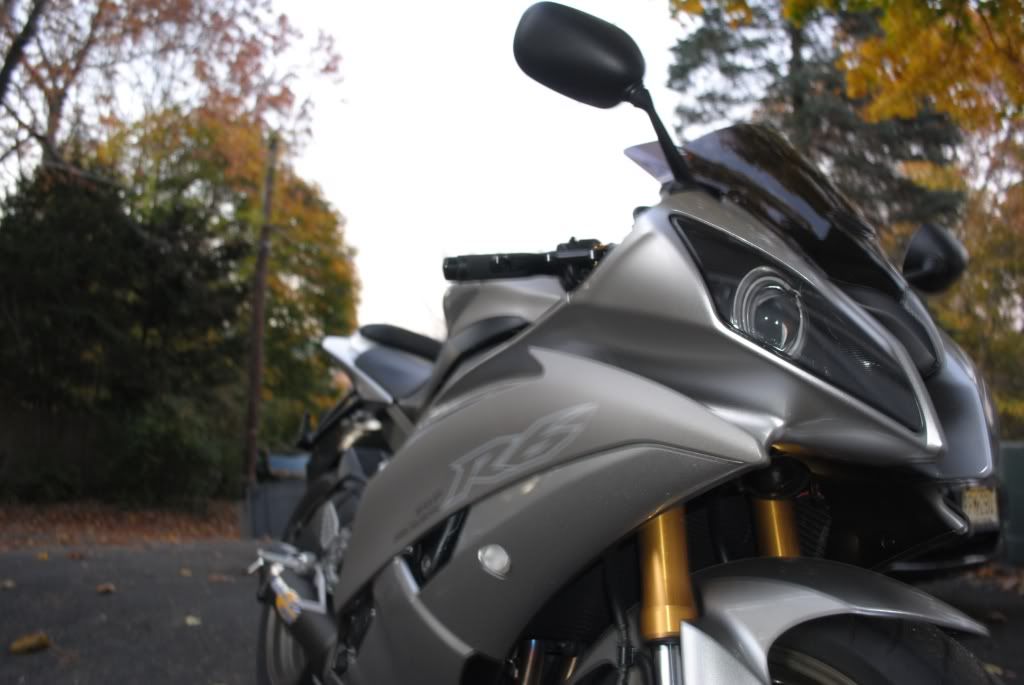 Badass halos. Double halos and third light mod FTMFW!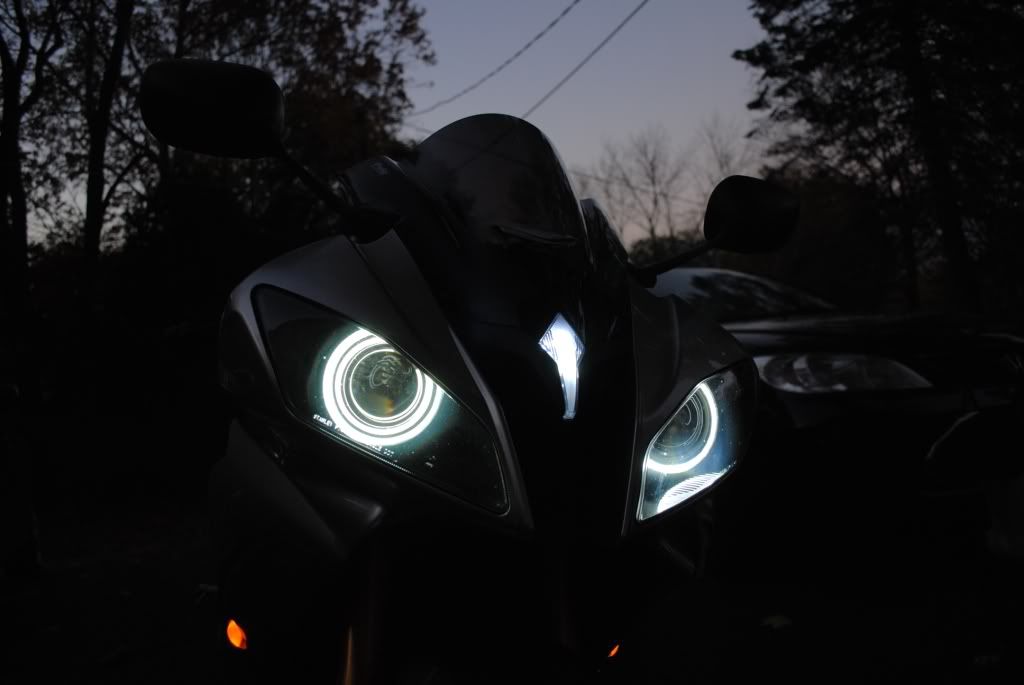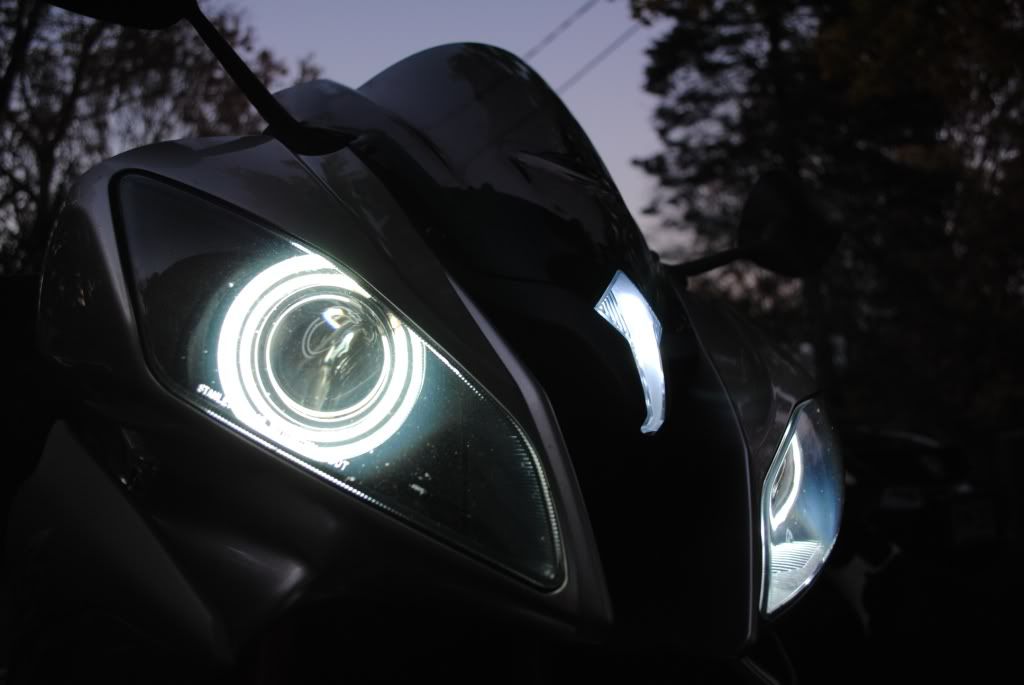 Peep out the shrouds around the halos.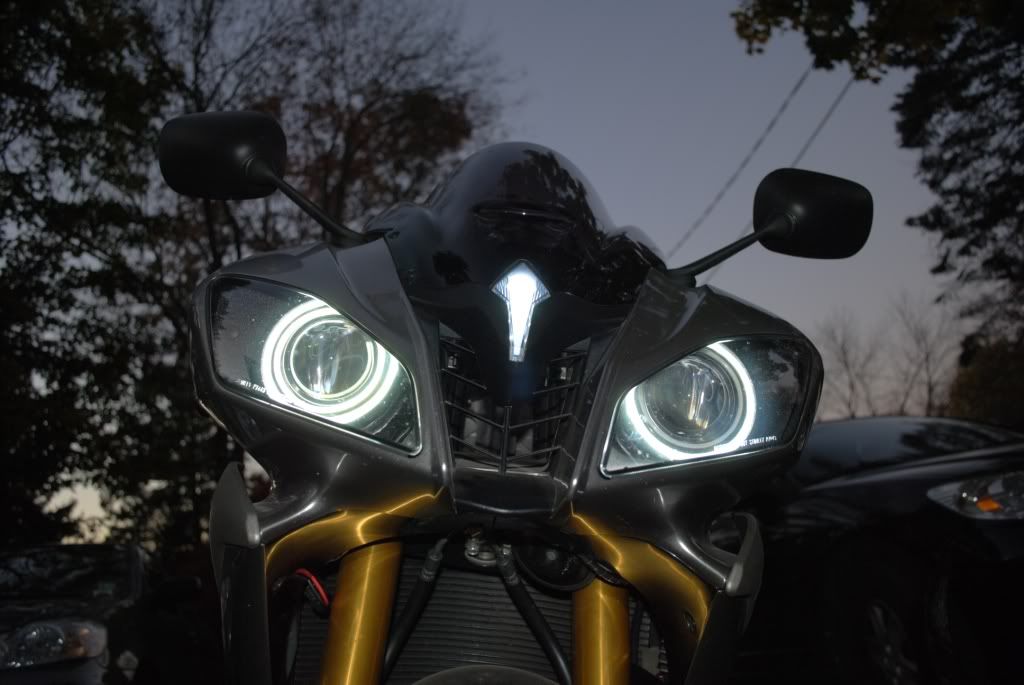 Seller's pics:
Header shot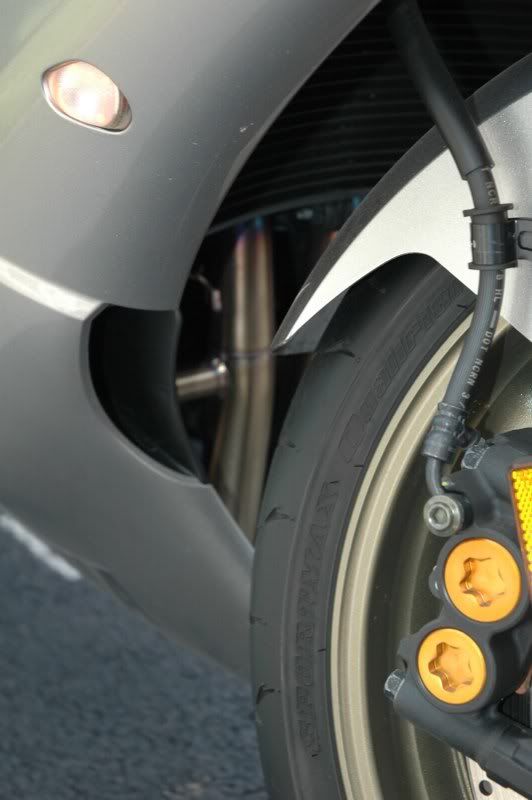 HID's done so nicely!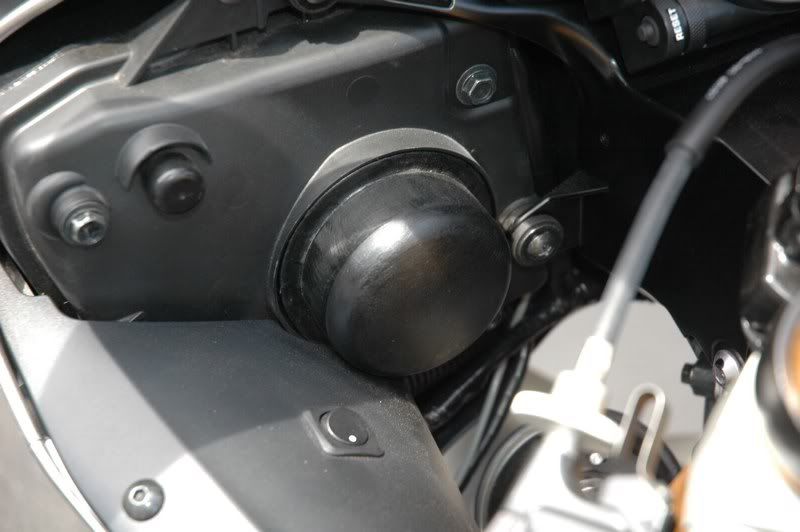 Pazzo and driven for that fancy look!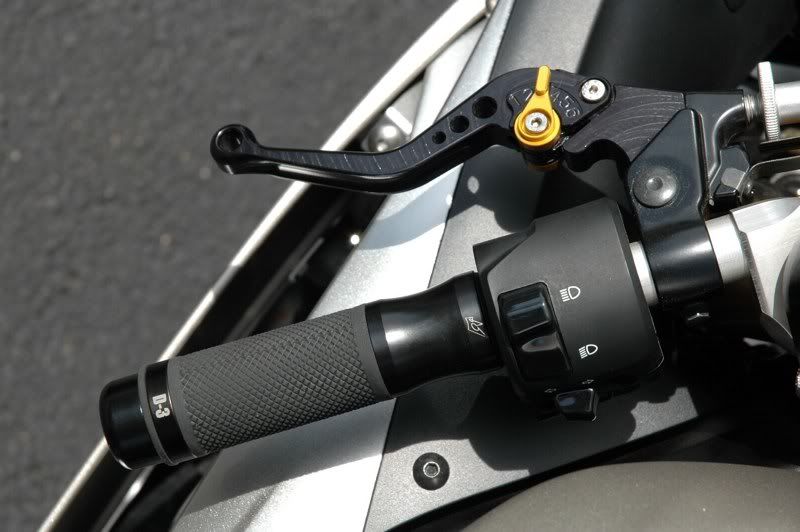 Pretty slick FE