Discussion Starter
·
#1
·
*WARNING *a couple squeamish pics below*
I've been riding since May 12th and this Monday I went down - pretty hard.
I whacked it too a lil too much than what I was ready for while in first and the front came up. When it came down i lost control, went thru the turn that was ahead but was blessed that no car was coming the other way. I straightened up and was preparing to hard break and head towards front lawn/side of the road. There wasn't a 90 degree cement curb but when i hit the bump/ side of the road it was time to brace for impact. Everything happened so fast but i may have locked up then high sided. I was able to miss the telephone pole and mail box (the kind with a metal pole) but went flying/sliding/bouncing pretty good. Came to a stop in the bushes less than a yard to a guard rail. Looked up, checked to make sure my foot was pointing in the right direction then said F*** cuz of thinking about my bike. Tried to stand up but couldn't so crawled but not far before someone ran over held my head in place and wouln't let me move (he was a firefighter). Etc, etc, ambulance came and took me to the hospital.
I was wearing my full face HJC CL-15, JR textile, JR gloves, jeans and lugz. My face shield and helmet have scratches on the front - which would have been my face. No rips in my jeans. Scratches and a couple small holes in my jacket and holes in the palms of my gloves.
I have a broken right wrist, broken big right toe, badly sprained left ankle, 8 stiches to close a smal hole near my left knee, and bruises and some abrasions.
i am blessed to be in good working order and have thanked god and those above that i have protecting me. I'm in good spirits and use one crutch to limp around but also have my family and lady friend taking great care of me. I have full coverage on the bike and the apptaiser will be looking at her today. I can't wait to ride again. Ride safe everyone - ride with gear.
when i frst got there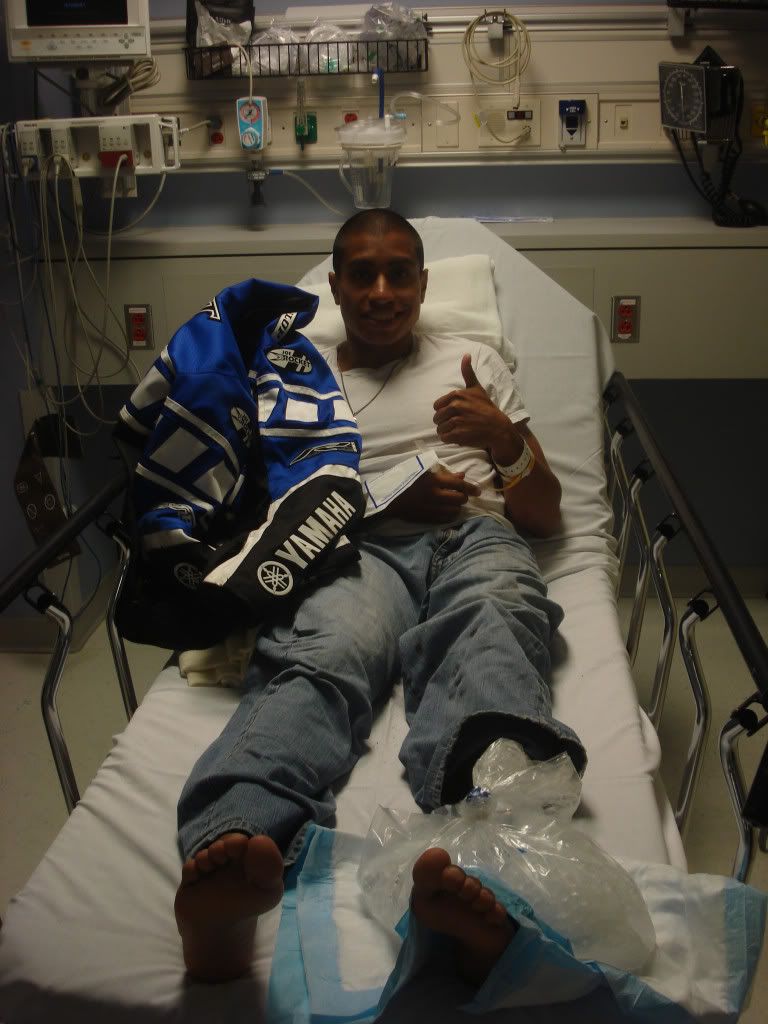 wrapped up a bit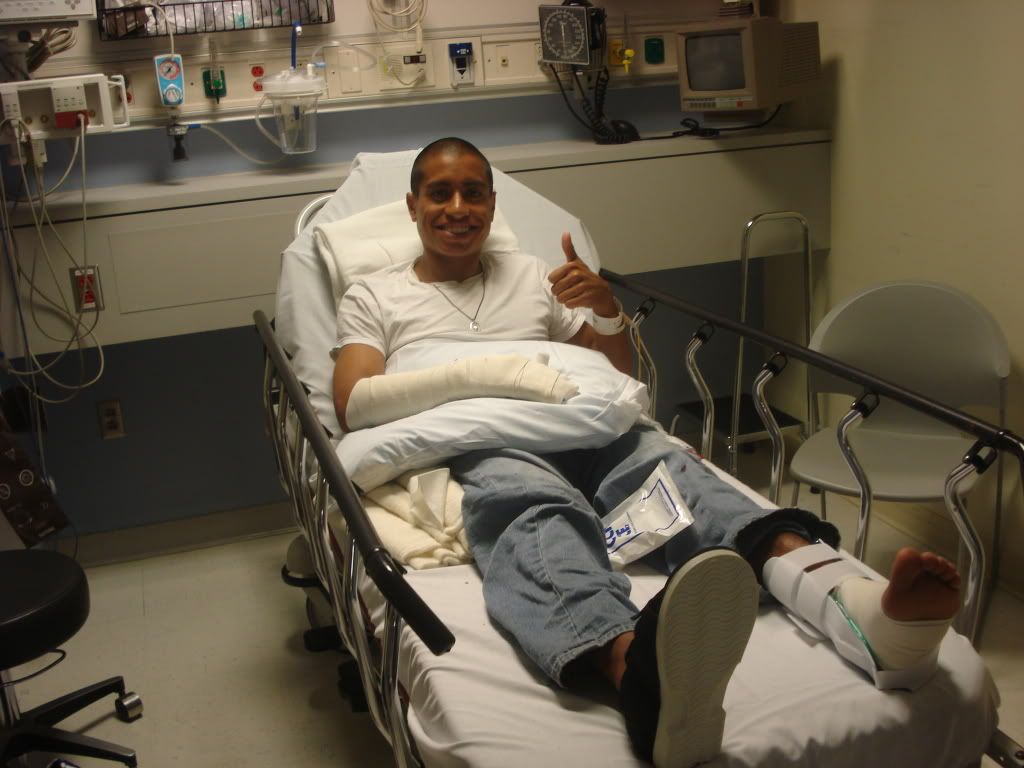 the hole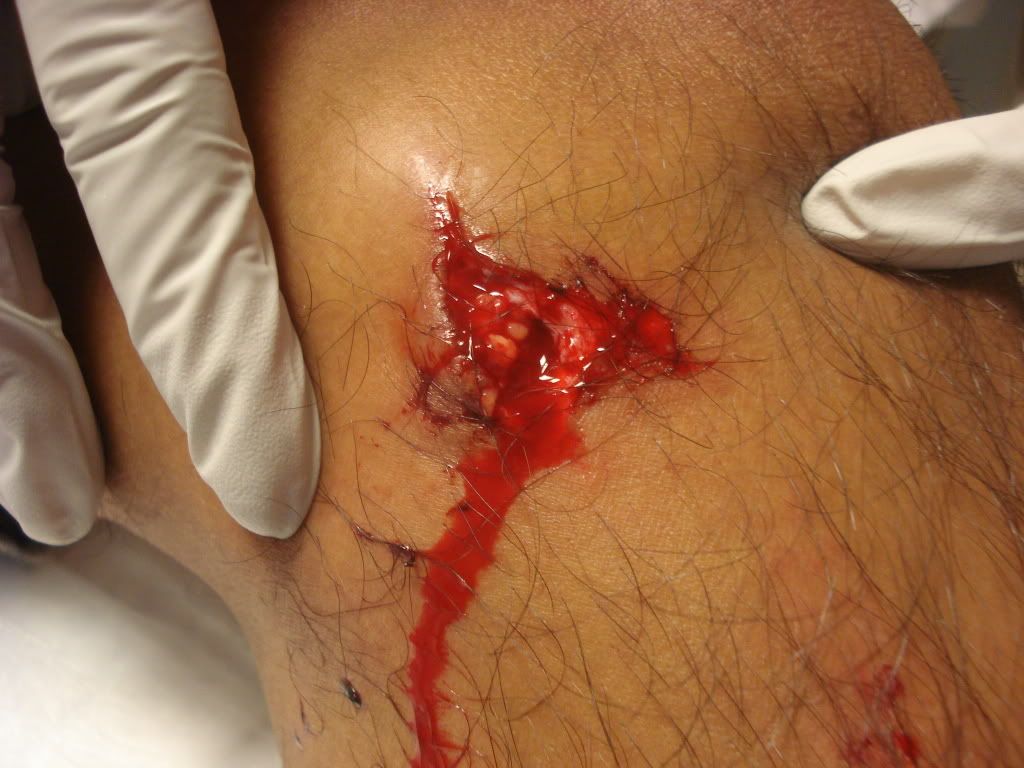 stichin me up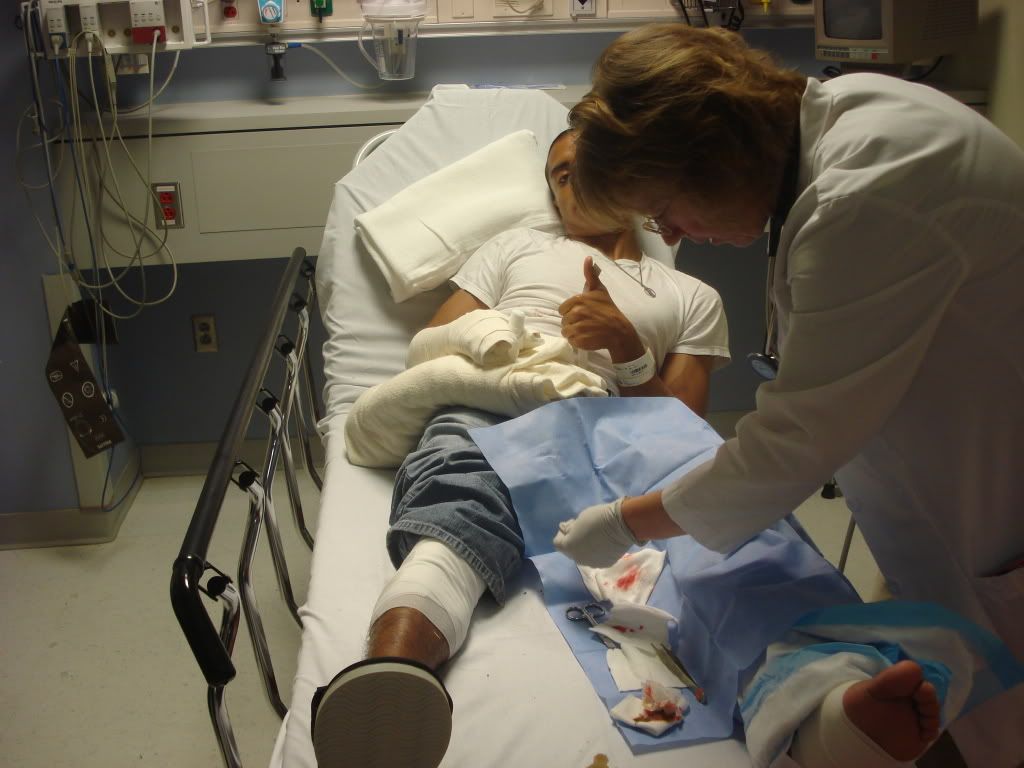 looks good, nice job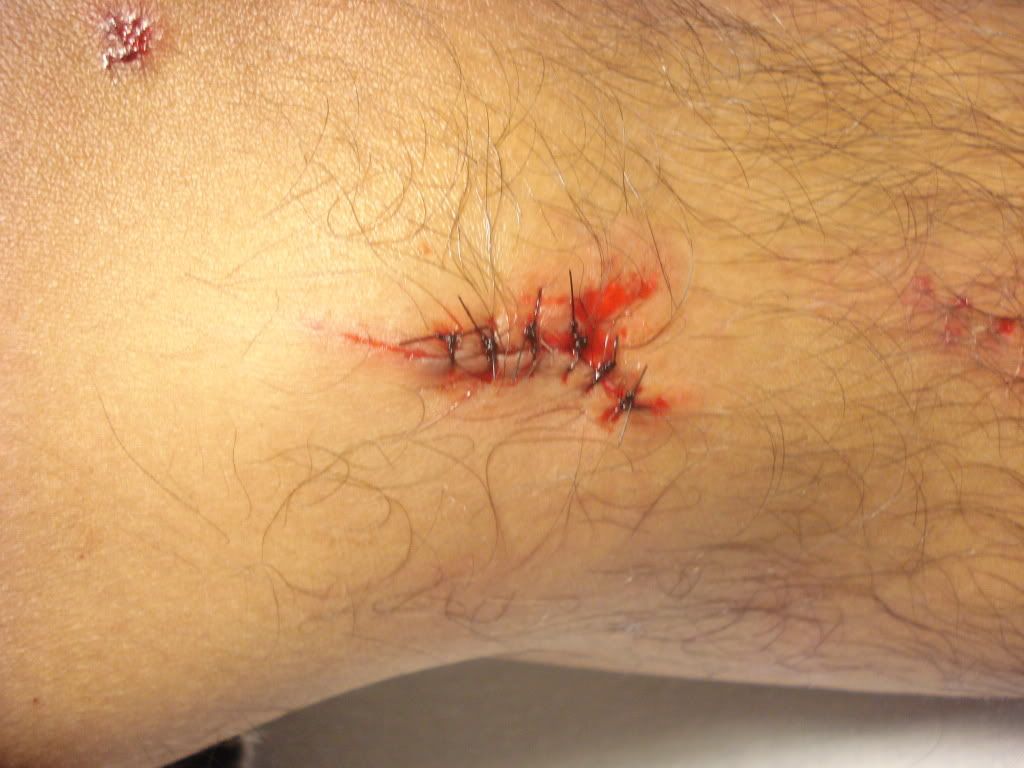 after my first shower (not fun lol)