Discussion Starter
·
#1
·
Dont really remember how it happened but i remember feeling the front end let go on downhill decreasing right radius turn that i have taken plenty of times before. Front wheel lost it, i started going down on my right side then i was able to pick it up but the wheel wouldnt go straight and then the front tire skidded and plopped on its left side and i went a slidin' ... luckily there was a very nice guy behind me and a team of people eventually stopped to help me get my bike out of the ditch and i rode it home.
Im ok my left knee is really damned sore and tight but i dont think i need to goto the hospital, ill see how it feels tomorrow. My helmet didnt hit, and i was in full leathers which probably saved me a lot of pain.
On with the pics.... im going to need advice on replacement parts please.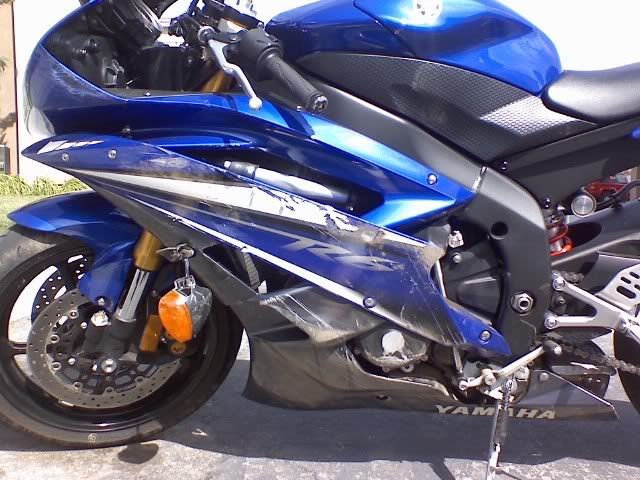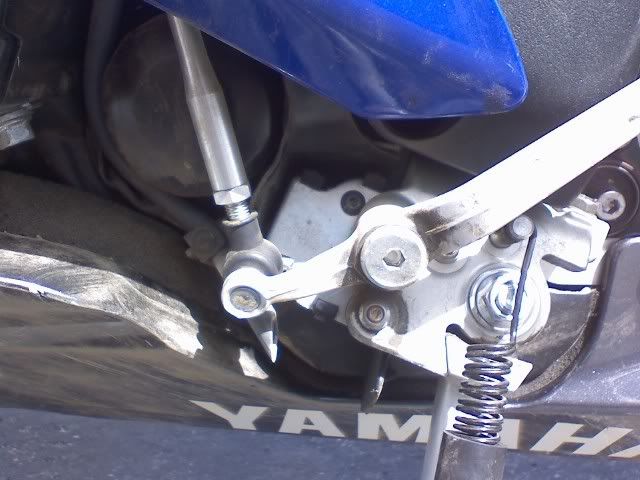 In this pic you can see the shifter extension rod is bent so shit along with the bearings, anyone know where i can find these parts?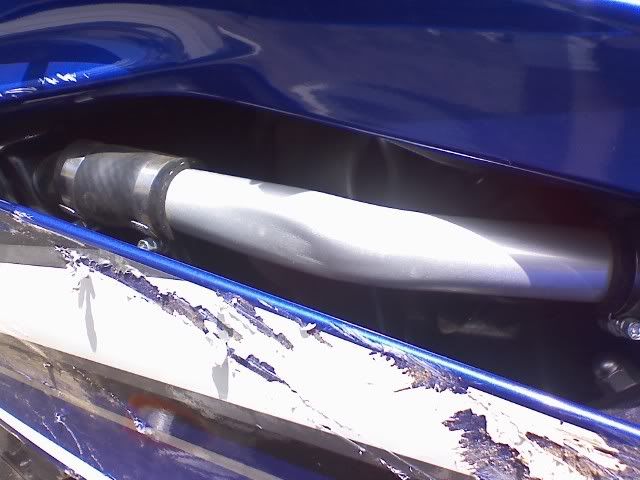 In this pic this big metal tube, probably a radiator hose ?? ? is bend and should probably be replaced.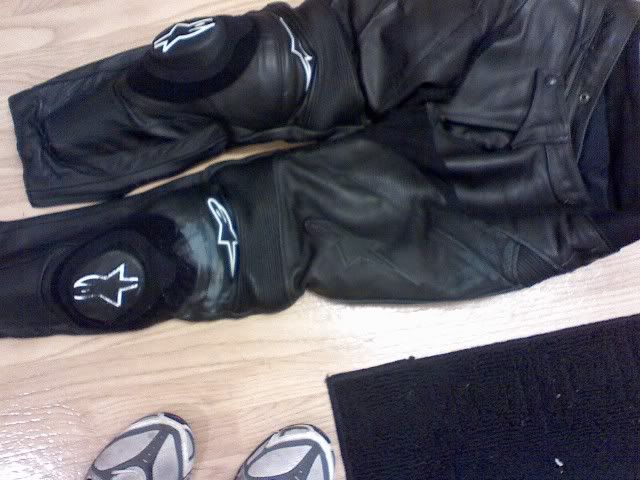 Only my legs hit the ground, leathers saved me.