Discussion Starter
•
#1
•
Clutch levers from CRG are not your average clutch perch. Their dual 16mm bearings provide a seamless lever feel that may improve your green flag performance off the line or away from the lights. A simple universal installation fits all 7/8" outside diameter bars. As with all CRG levers, length of reach is adjustable via a large red adjuster rheostat located near the lever's joint.
The Supersport Clutch kits are a simple, high-quality replacement for your OEM clutch perch and lever. Clutch play can easily be adjusted via the same kind of index knob found on most OEM perches. This kit accepts clutch safety switches from most late model Yamahas. No need to fiddle with the wire harness.
The GP clutch kit is quiet something different. This kit features a folding lever for increased crash survivability. Millimeter-perfect positioning of the clutch lever in its static position is possible and independent of clutch play. A large, thumb-actuated detent lever is there to adjust for clutch cable slack on the fly mid race without taking your hand off the bars.
All CRG clutch lever kits are precision machined from 6061-T6 aluminum and tumble-polished for a smooth, snag-free finish and clutch lever ratio may be adjusted in three positions to deliver perfect feel for any rider's taste.
Available in gray (shown), black or gold finishes call TJ at 866-931-6644 ext 817 and be sure to mention you're a R6 forum member. We ship fast too! You can also send email R6 at RIDERSDISCOUNT dot COM with the subject line CRG CLUTCH and be sure to specify what color you want.
The Supersport Adjustable lever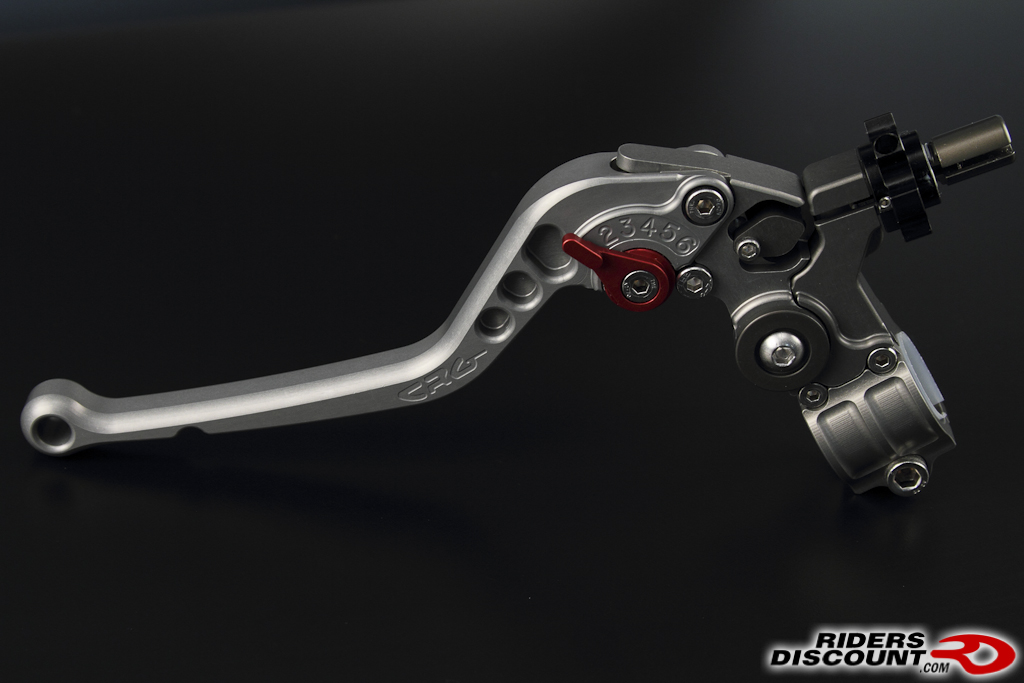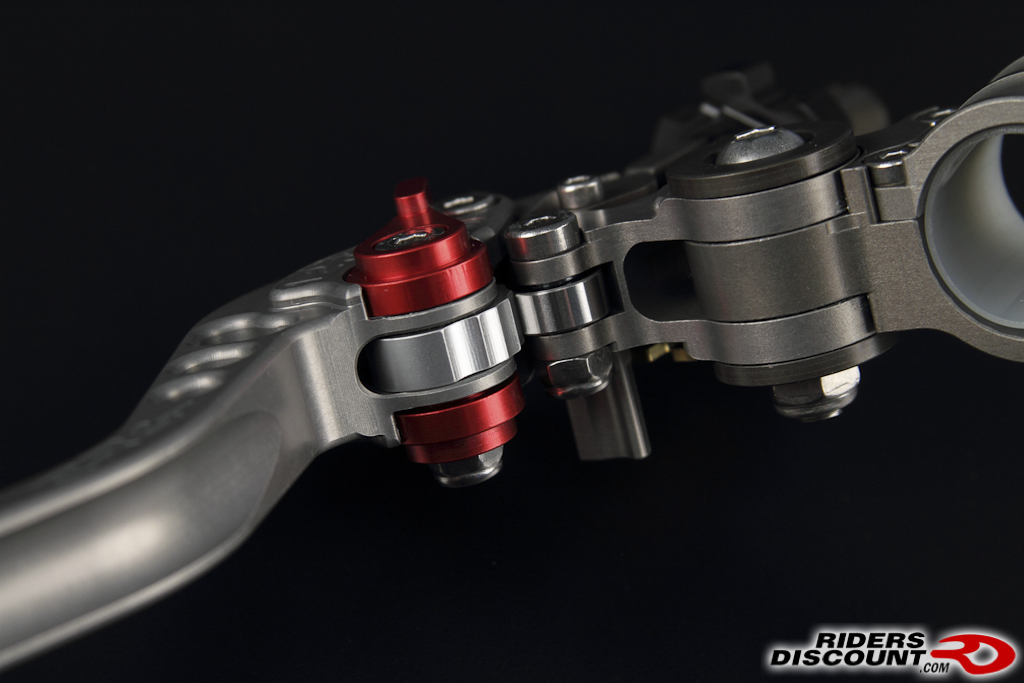 Simple adjustable receiver for varying lever ratio.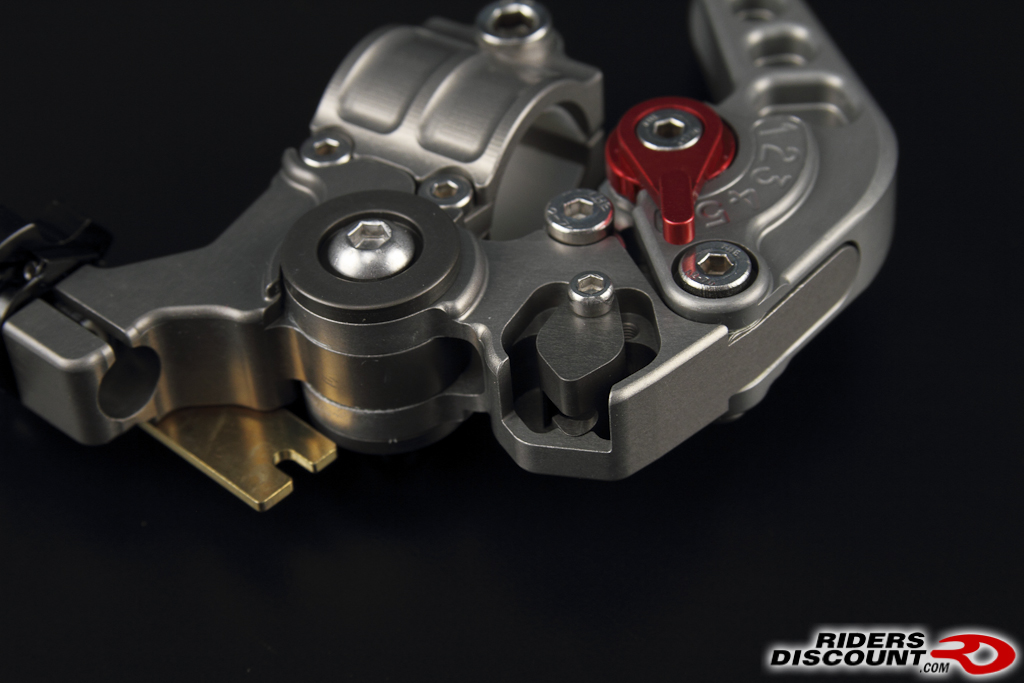 CRG's signature red adjuster lever.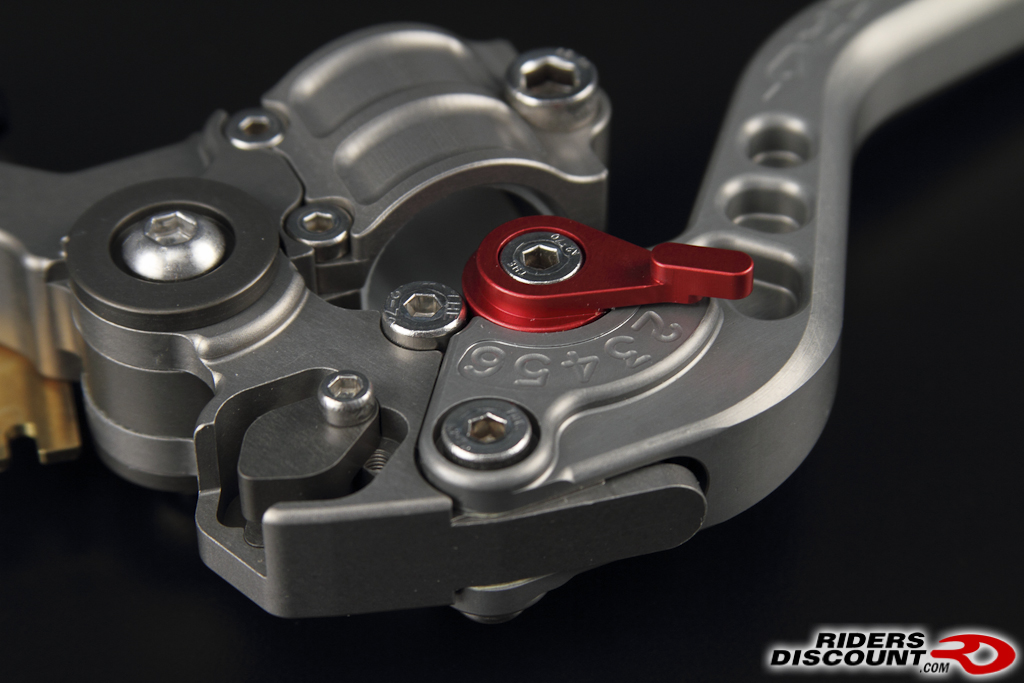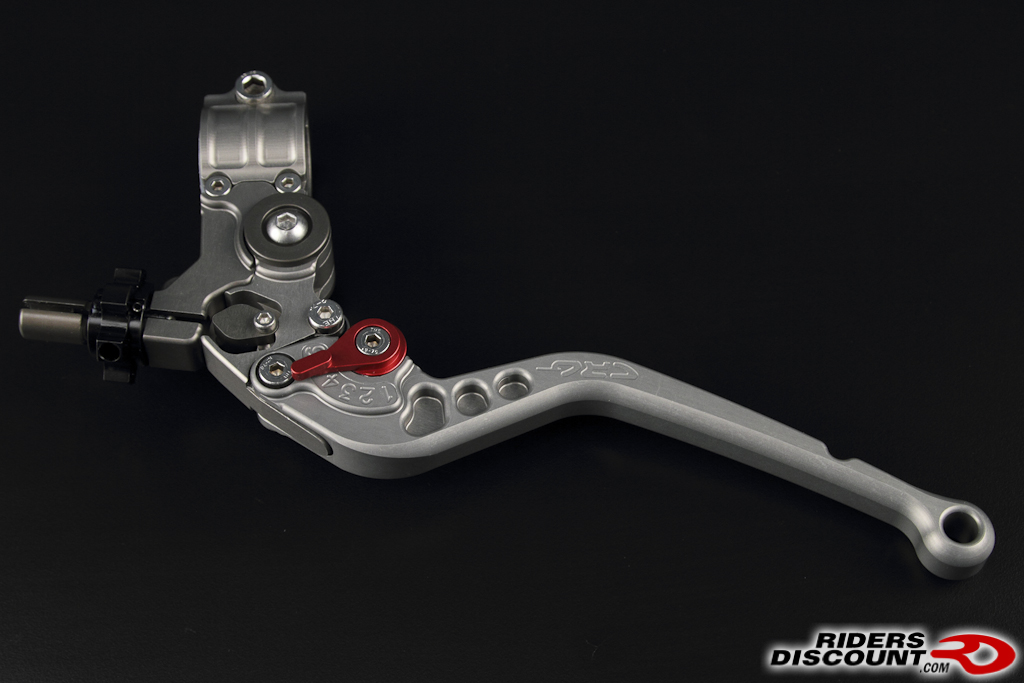 The GP Clutch Lever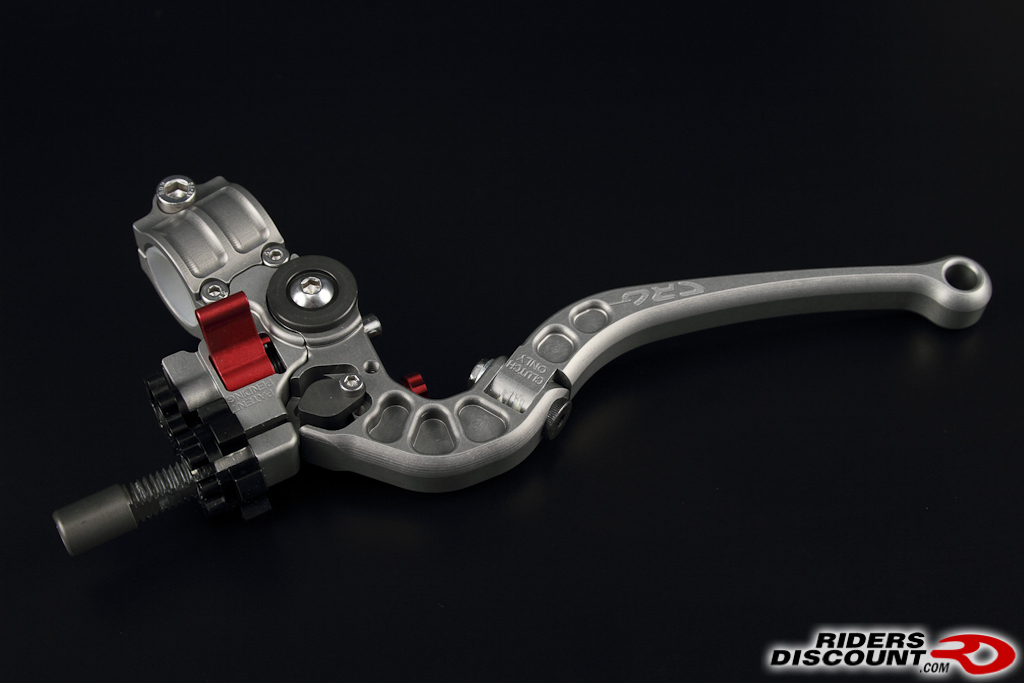 Red adjuster knob to set static clutch position independent of cable slack.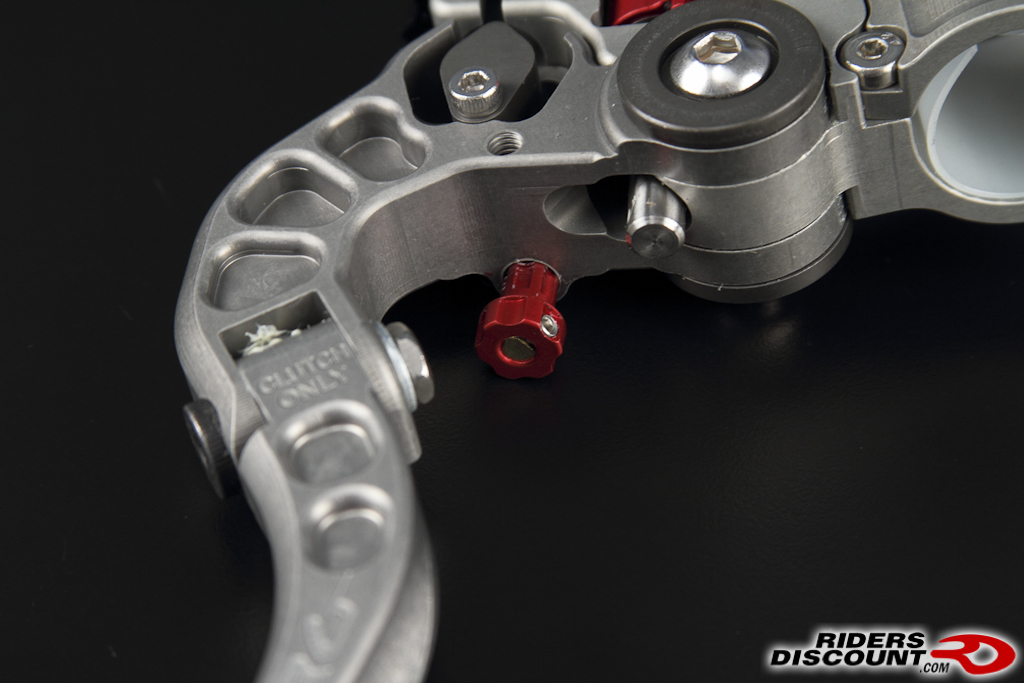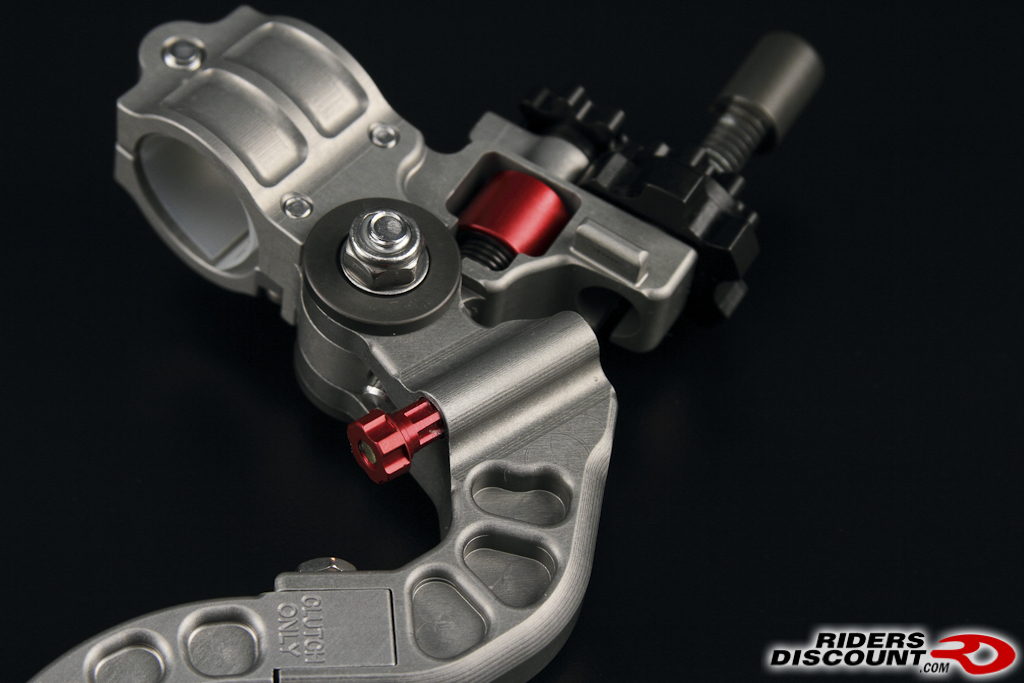 Large red switch adjusts cable slack over a 60˚ sweep with each push.