Discussion Starter
·
#1
·
Just got back from Deals Gap and thought I'd share some pics. There were six of us with my buddy Chris and I being the only two on sportbikes while the other four were on Harleys. We rode on our own most of the time, but when we did ride wiith the crusiers it worked out alright. We would just pic a point on the map and wait for them there, usually for lunch and/or points of interest. The riding was great, Chris and I rode five days in a row. We were gone almost all day, with one of loops taking nearly ten hrs. That was the best day. We found highway 28 that was every bit as good as the dragon but with NO traffic.
I was happy to stay away for most of the days because we stayed in the worst camp ground called the "pumkin something or other". The Harely guys wanted to stay there because there was a "Hog rally" going on. It wasn't my scene, but I made the most of it and had fun. Plus one of the guys was uber rich so we stayed in the biggest RV I've ever seen.
On top of the Dragon
Tree of shame. Happily I didn't donate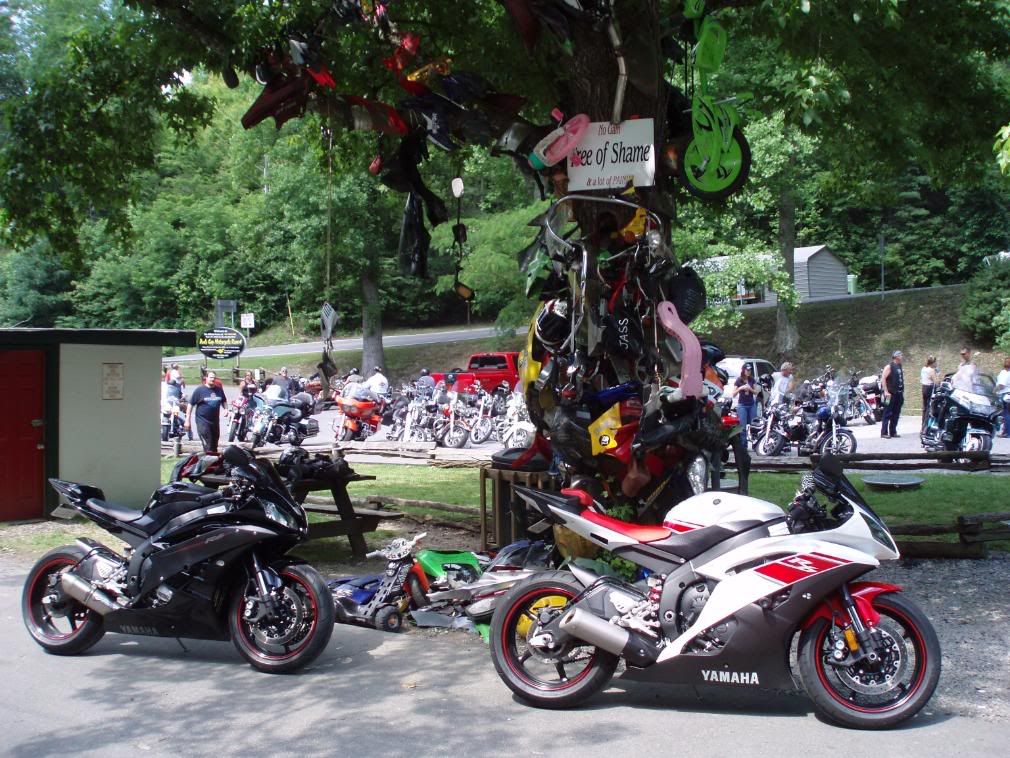 The Skyway and a couple of stops for lunch
Here's a few of the red neck camp ground
I almost bought this thing for track days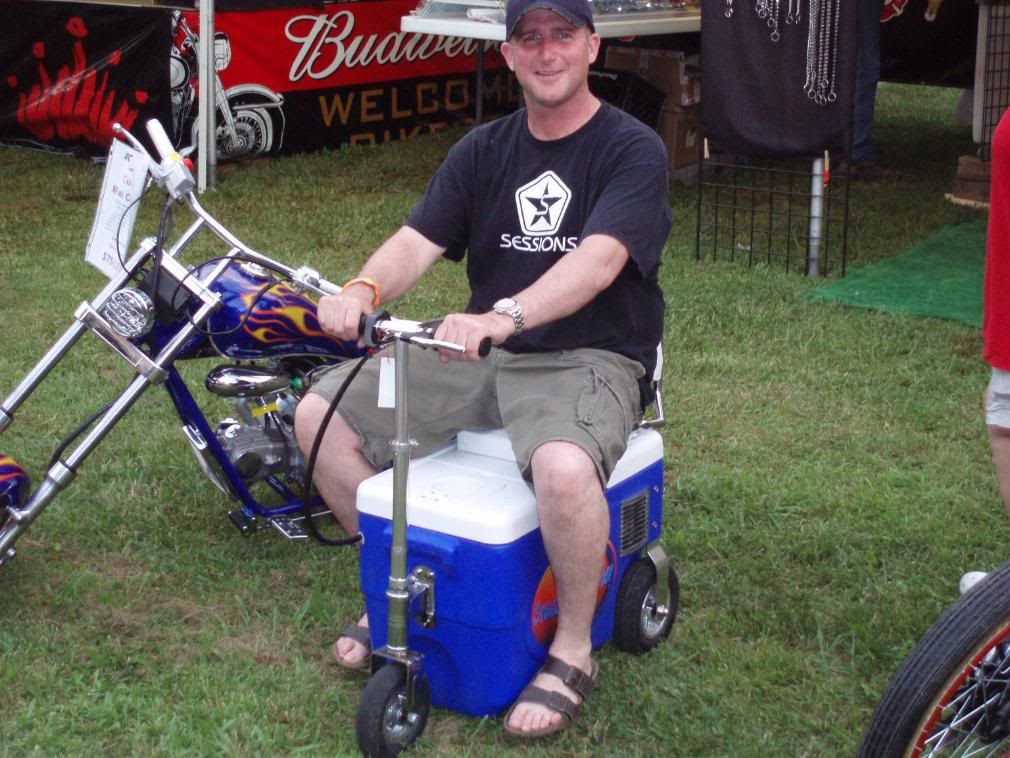 Man! It was so damn hot that we would find a place to stop for a swim every chance we got. Some of you guys might remember the Sidi boots in the mirror shot lol.
It was a great trip with this being what it was all about. Can't wait to go back in the Fall.