im sure some of you (especially 1st gens) have notice how long our throttle throw is. its annoying having to regrip to go wide open without twisting your wrist all over the place. there are mods to improve the throttle throw, but this one is very cheap and safe and it works the same exact way as the stock setup. feel free to call it african engineering, shit, ive done plenty of that back in the day lmao.
i woke up today around noon and started drinking apple cider and goldschlager (very good btw) and inteding t0 check my valve clearances to see whether i jut needed a few shims or to order a shim kit. so after checking the valves, turned out everything in spec i was determined not to have my day off turn into a waste of a day without a single bike mod. so i went to lowes to pick up some stuff for the quick throttle mod, along with a 6 pack.
heres the supplies needed for the mod. very cheap and easy. i needed a 1" pcv pipe coupler, some epoxy, and some rough sandpaper (i got 60 grit). take apart your throttle housing (very easy, 3 bolts for the housing and an allen for the bar end, and if you cant figure this out, you shouldnt be messing with the throttle linkage to be honest)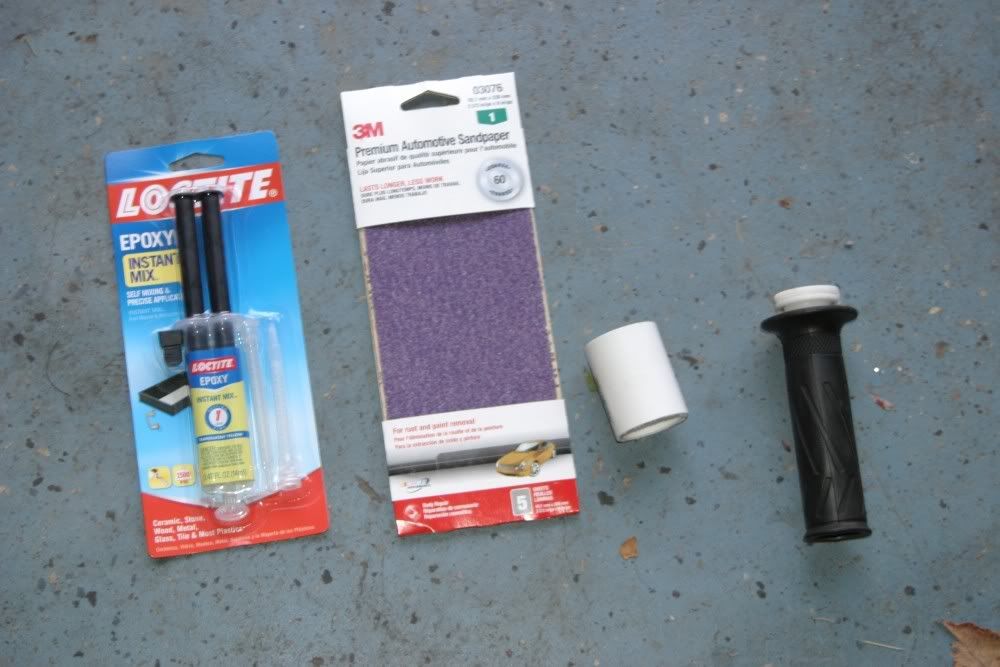 first thing you do is cut off a piece of the pcv coupler that as wide as the white throttle cam on the handle. if its a little wider, thats fine. i used a hacksaw because at this point i been drinking for a good 4 hours, and using power tools would guarantee me to cut my hand off. besides, a hacksaw cuts thru pvc like hot knife thru butter
figure out how much of the pcv ring you need to cut out to make it fit over the throttle cam. doesnt have to be perfect, as long as you can wrap the leftover of the pcv ring over the throttle cam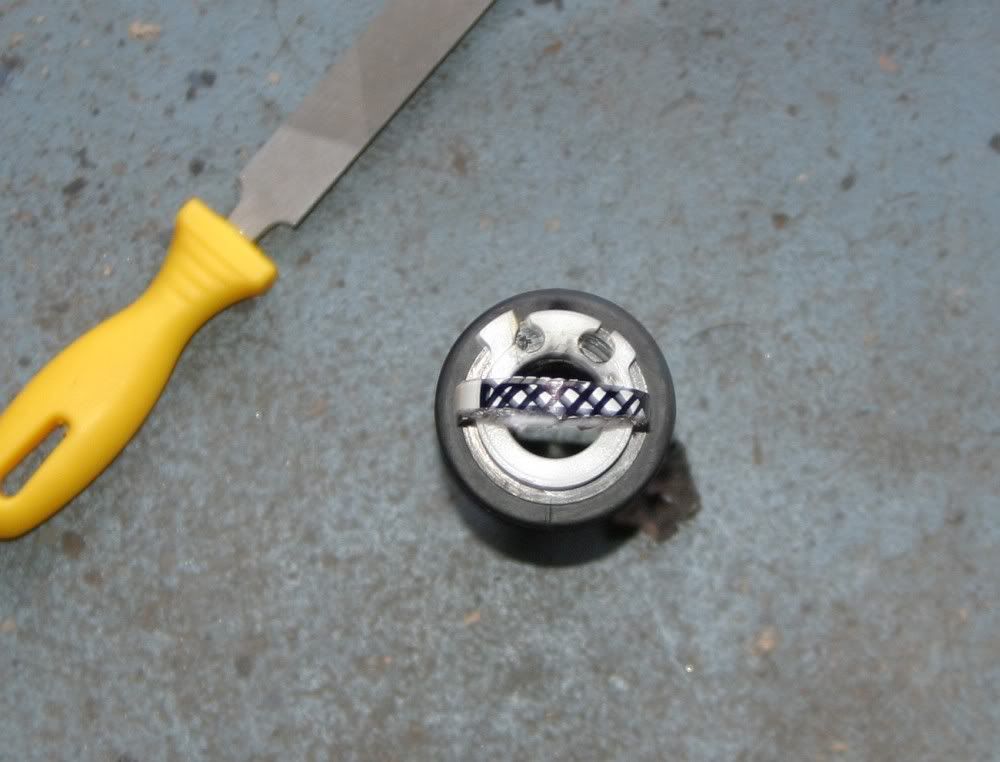 cut out the piece of the pcv that you dont need, then grab a file/dremel/whatever and taper down the 2 new ends. dont have to taper them down to an edge, just get them close. by now, if you didnt see how this would work, you should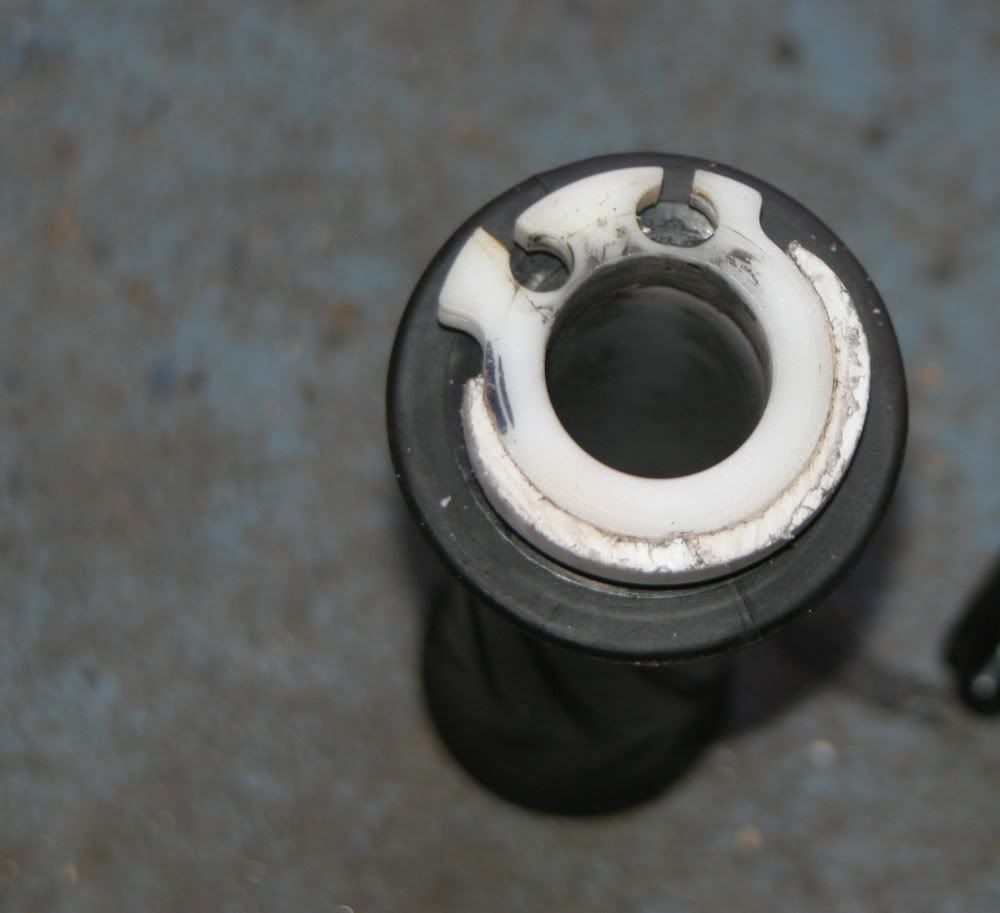 now grab your sandpaper and sand the outside of the throttle cam and inside of the pcv.
its essential that this joint is glued very good, because if the pcv ring comes off, if could jam the throttle open and you could die
so scuff up both glued surface real good, grab your epoxy, mix it up and glue the pcv ring to the outside of the throttle cam. make sure its lined up good with the back side of the throttle cam (youll file off the shit sticking out past the front in the next step). clean up the excess epoxy with a paper towel and let it sit for however long it says.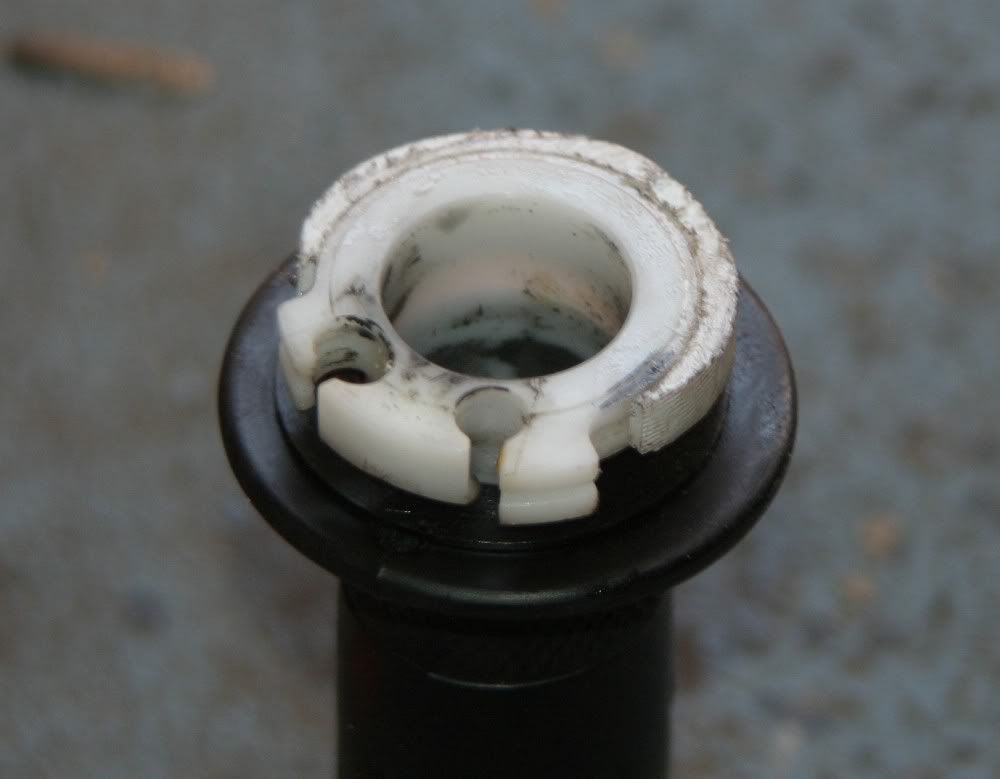 after its dry, grab your file and file away the pcv thats sticking out over the edge. then with your hacksaw and a thin file, cut a new groove for the throttle cable in the pcv ring. i cut mine deep enough to have just about the entire cable buried in the groove, the stock groove is pretty deep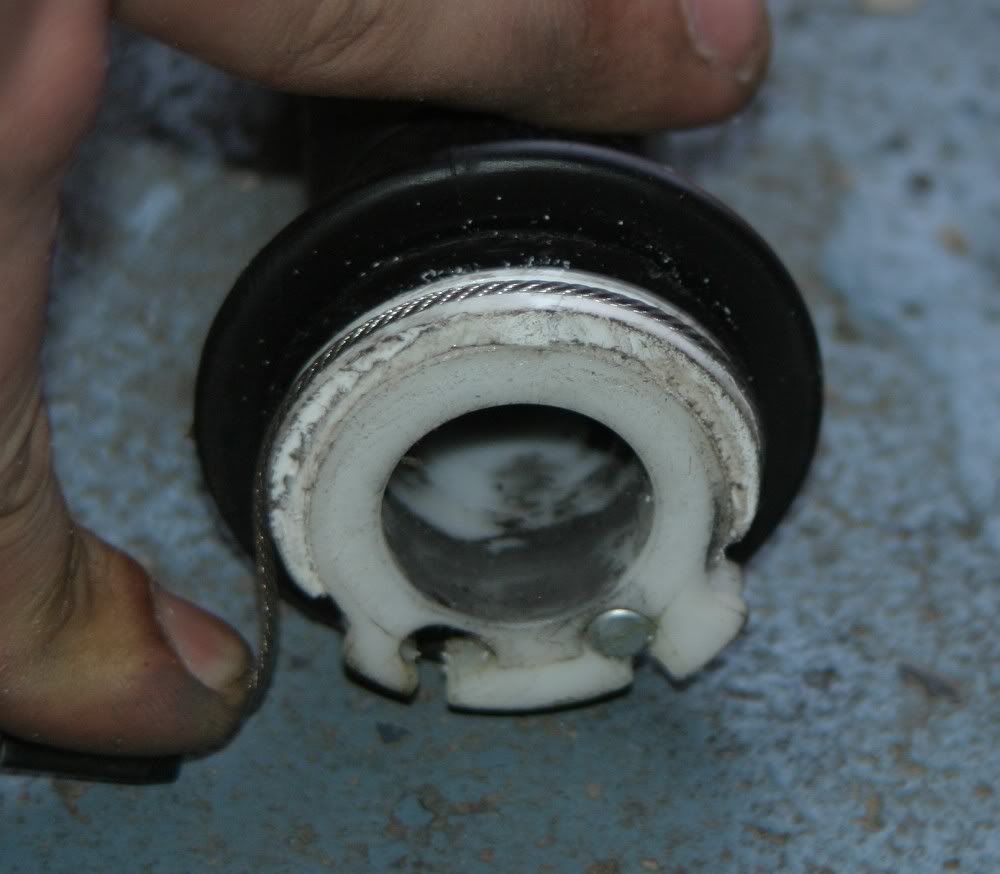 last step is to make sure it fits in your throttle housing and doesnt bind up. theres a notch in there that stops the throttle from going all the way around, but you dont want it binding up at all anywhere else, once again, the throttle could jam open and you could die.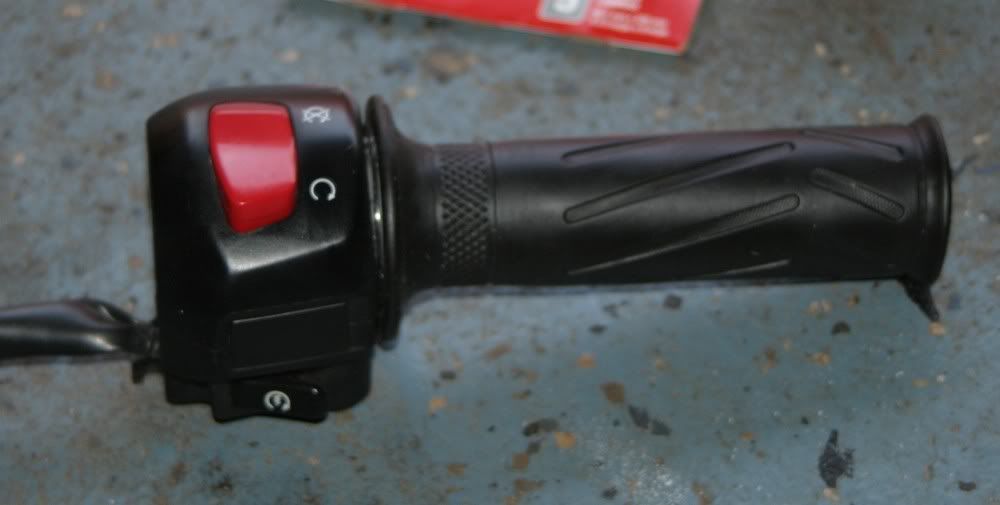 reassemble the throttle housing, set your throttle cable slack and your done. enjoy your snappier throttle that you dont need to regrip anymore. take it easy til you get used it it, if you crash and die because you went wide open accidentaly, power wheelied, looped and died, its not my fault.
id love to test ride it to see how awesome it is, but a. im a 6pack and 4 glasses of goldschlager down, and b. my bike is growing jackstands in the garage, torn apart for the winter.
enjoy.