Discussion Starter
·
#1
·
Oh well. That's the cost of doin' buisness, (or havin' fun) some might say.
I low sided at a track day on Sunday and thought I should post the pics. The slider did it's job incredibly well. The tank and tail section were spared. The bike suffered damage to the bar end, exhaust tip, and lower fairing only. Oh, and my suit is slightly scuffed up,.... but that just makes it look better.
It was the third lap of the first session of the day and I fecked up! A little too over confident, a little too hot in a corner, on stock tires that should have been warmer. :dunce:
Haven't been able to look at my baby until tonight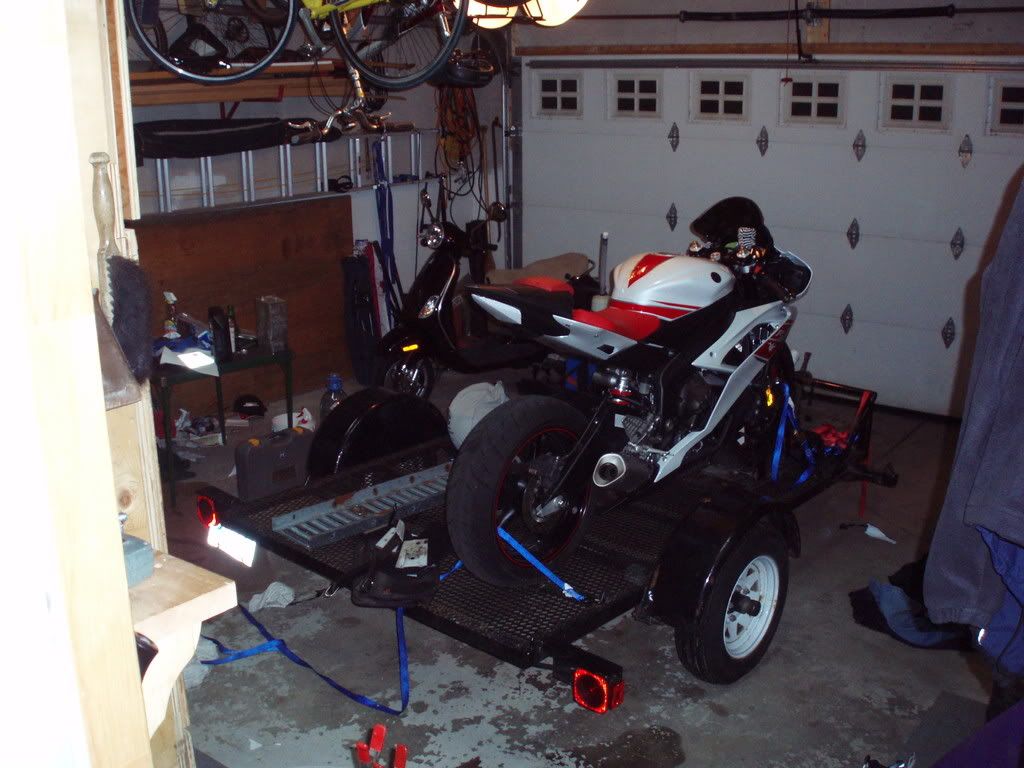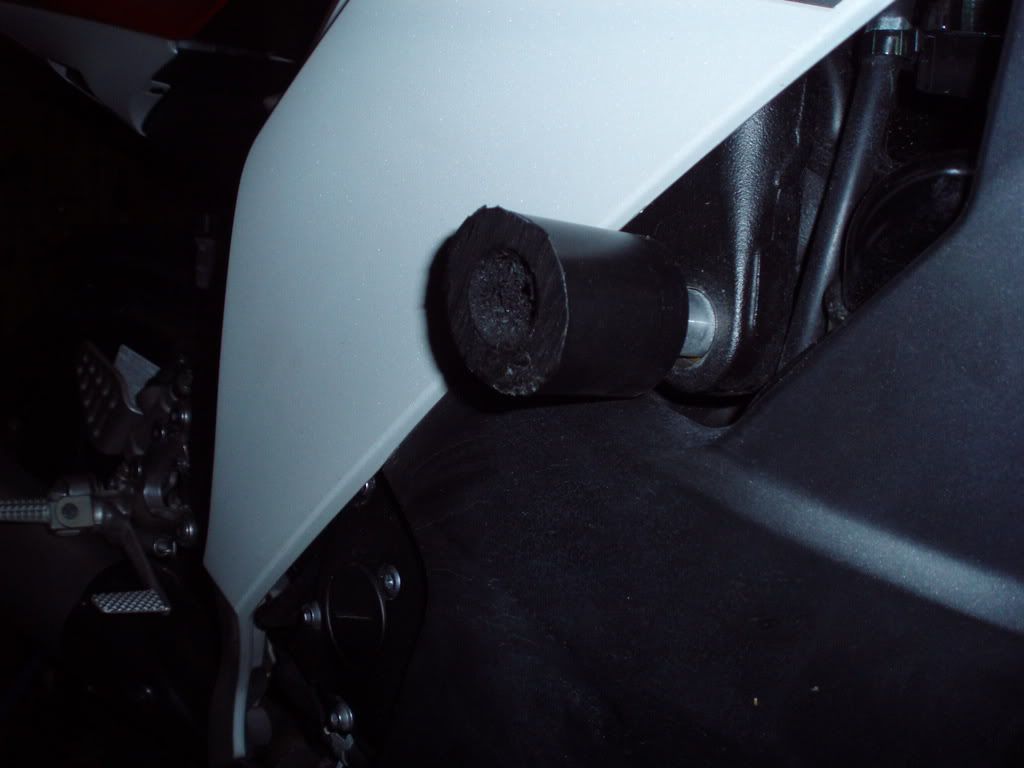 exhaust tip got pushed into swingarm. I pulled it out to find it left no mark.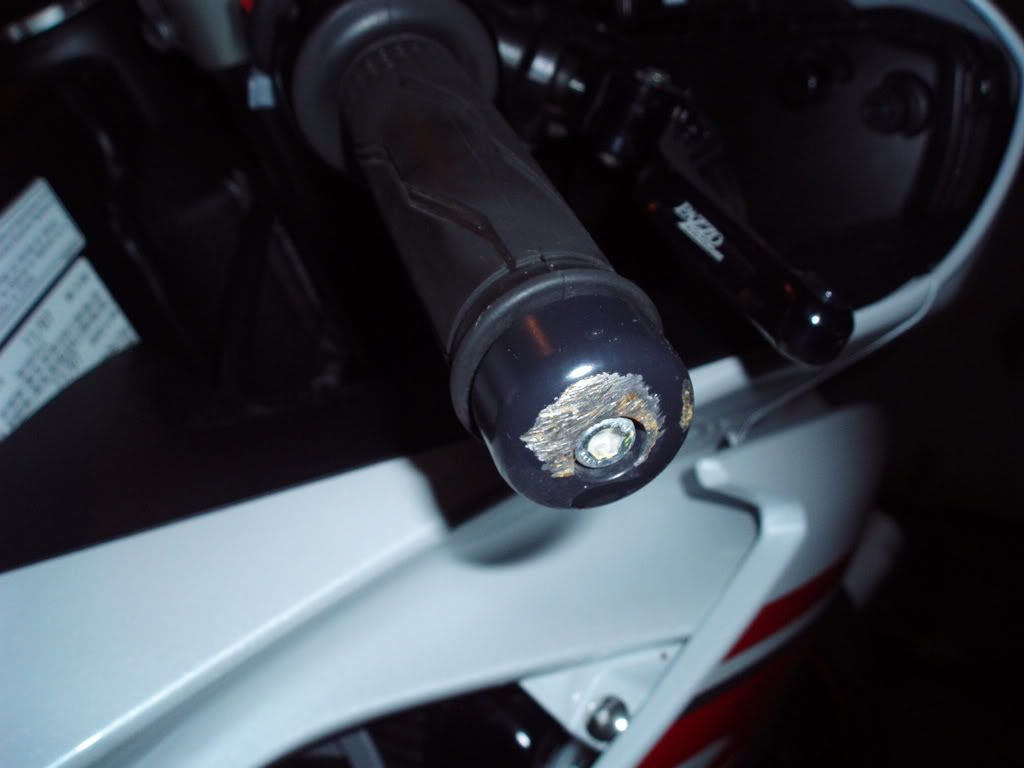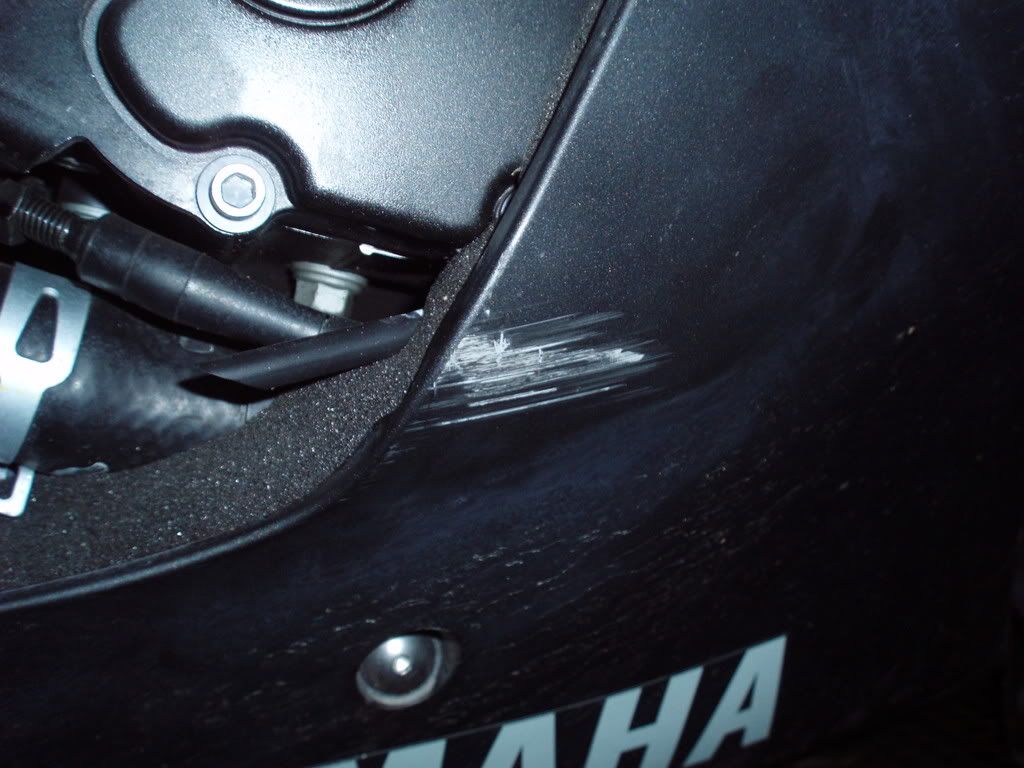 I am so damn luck really, because that is feck-all damage, but it still hurts to see my sweet heart with a bit of rash. Anyway, she'll be fixied up in no time with new parts before you can say "Mother F#%ker" and I'll save the old ones for track days. Already orderd everything from e-bay but the lower.