Discussion Starter
•
#1
•
This is just an example of how this system can be installed… Like most things there is more than one way of doing it. This is what worked for me, and I like that I didn't have to dismantle much of the bike.
Make sure you still read your user manual and take note of all warnings and cautions
All laid out looks like this
I purchased the factory connector kit online but when I got it, inside I had what looked like the R1 and R6 connectors, the package had clearly been open and there was Kawasaki instructions inside. I'm not sure if I received the wrong parts but they definitely didn't fit. Long story short I was forced to use the generic connector kit.
First thing I did after laying everything out, was gain access to my install location, which is under the driver and passenger seats.
Next I move the computer out of the way temporarily and fished the RFID antenna connector and the antenna from the front seat compartment to the rear seat compartment
For neatness I kept the new wires with the existing wire harness that is run to the back of the bike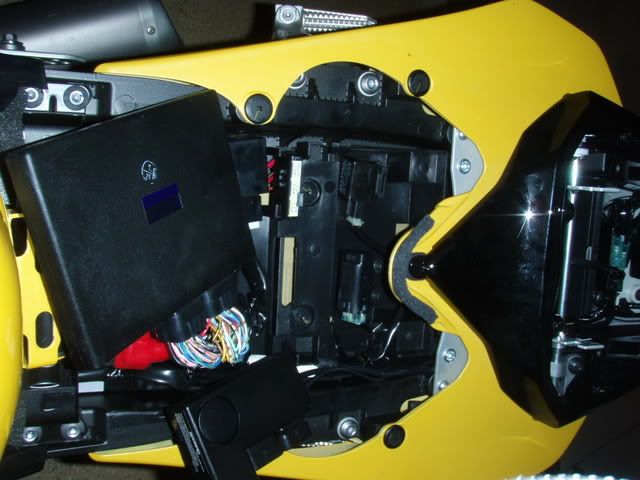 Next I located the turn signal connectors grey and black shown here.
We want to connect the two gray wires from the generic connector kit (Gen-1) to the tail lights positive feed (colored wires… Brown and Green). It is irrelevant which gray wire is connected to which side turn signal. Here are pictures on how to install the female T-taps, it is necessary to cut back the sheathing to gain access to the wire (not the insulation on the wire itself). Do so carefully so that you don't cut the insulation and expose the bare wire.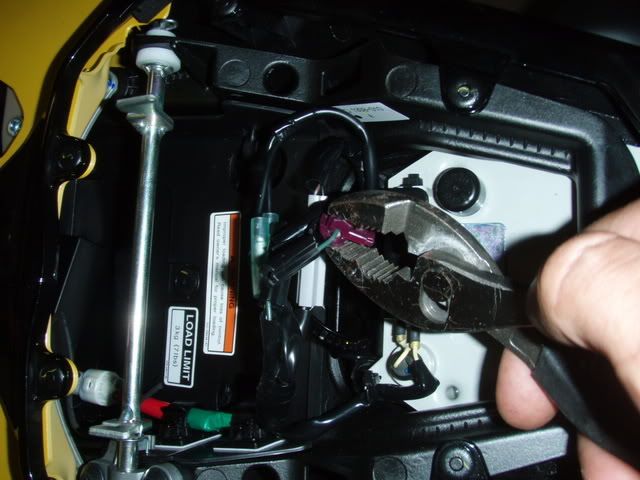 Then with electrical tape neatly tape up the uncovered wire and connect the male T-tap

Repeat the process with the other side tail light
To locate the rear tail light wire you have to cut the sheathing shown here
There should be three wires Blue is the tail light Black is ground and the other is the brake light
Were going to tap our ground in here as well as the tail light… Orange to blue, Black to black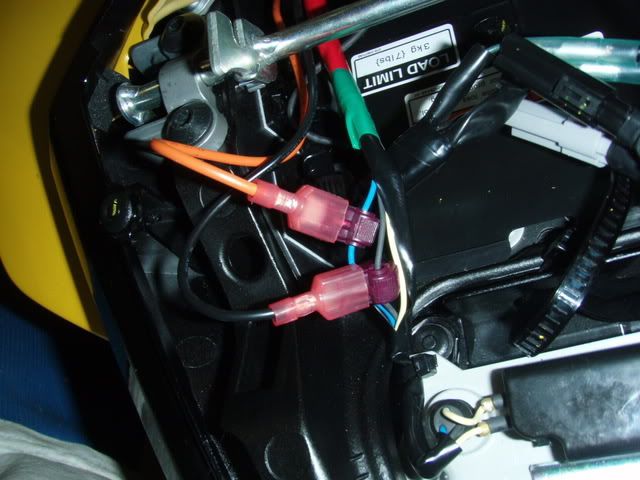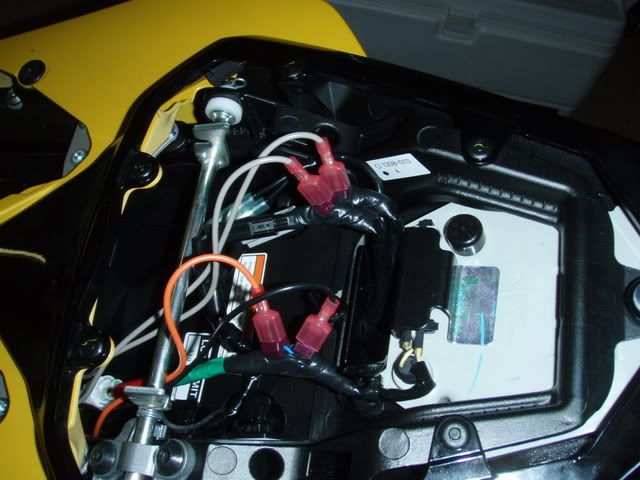 After completing that I connected the RFID antenna, applied the Velcro and placed close to the wiring harness so that I can still use the compartment for my tools and what not.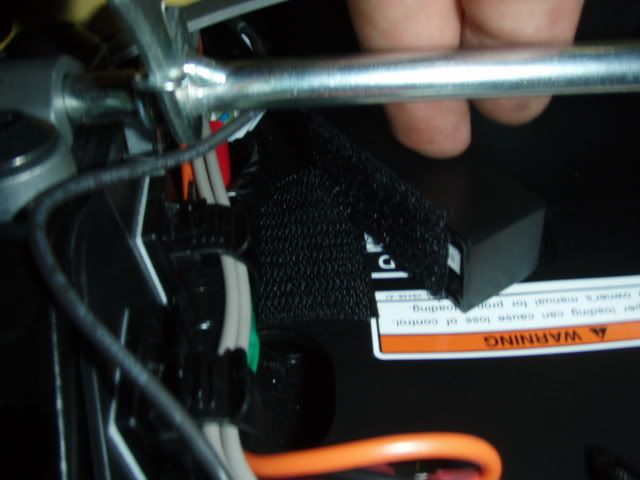 Place everything back in place neatly and I taped the antenna wire out of the way in a secure location