UPDATE - Battery tender sold.
UPDATE - Headling cowlings/fairings & upper panels (near headlight fairings) sold.
UPDATE - Upper and lower tail fairings SOLD!
11/17/2010 - Parts still available for '07 - right upper, mid & lower fairings, left upper, mid & lower fairings, headlights, 3rd headlight, tail light, passenger pegs, left & right side engine covers, rear fender/license plate mount, left & right mirrors, stock turn signals
11/17/2010 - Rotors still available for 03-04 & 06-09(S)
**CORRECTION - Rotors will fit 03-04 & 06-09(S) - WILL NOT FIT ON '05!!**
As title states, 03-04/06-09(S)front rotors, freshly ground/resurfaced by RnR. $75 + shipping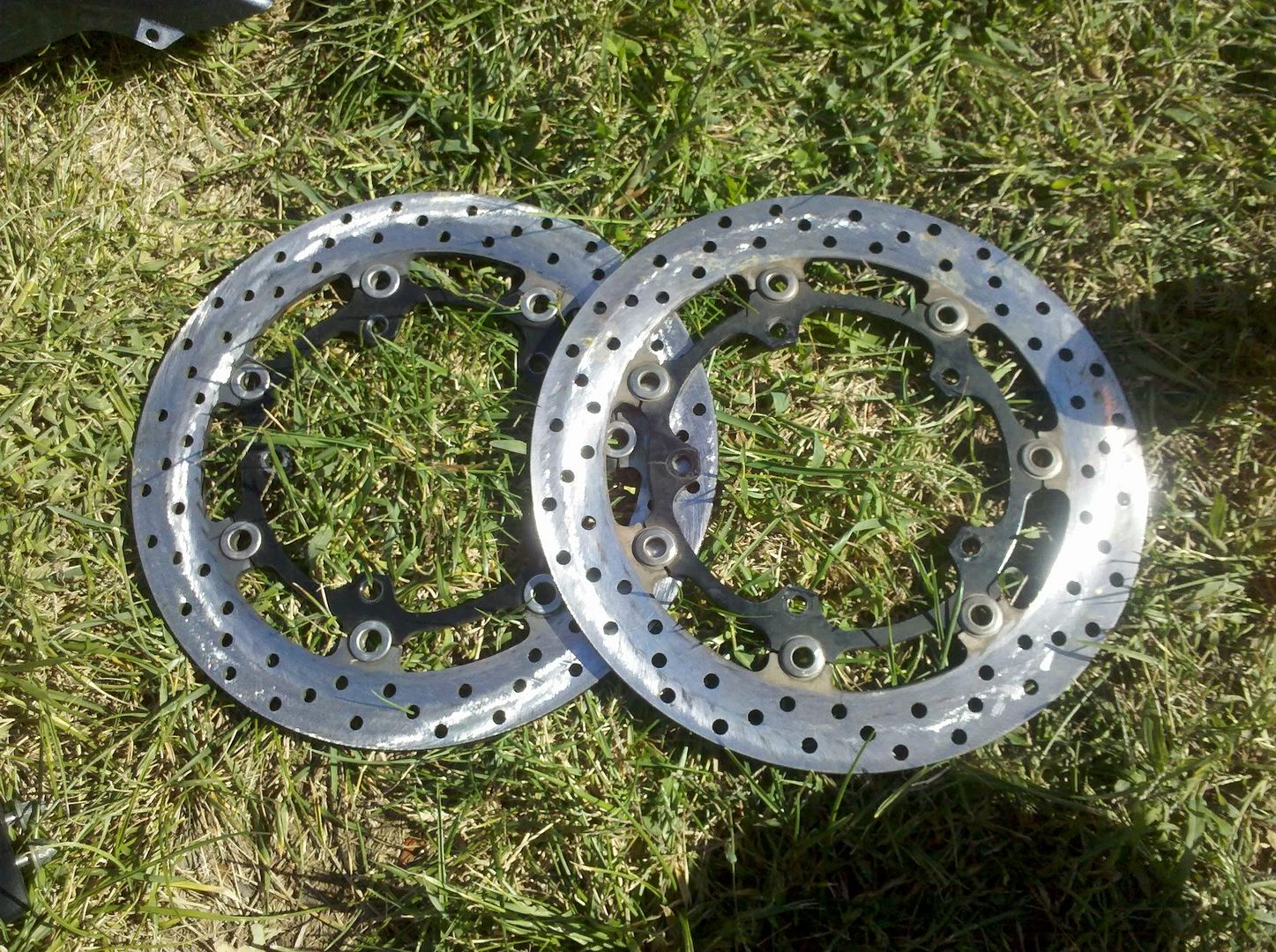 06/07 charcoal street plastics, never been down, no rash, but there are a couple small, light scratches in the left lower, but could possibly be buffed out. Would prefer to sell as a set first, or if there's enough interest in parting it out, I will. Full set, $750 + shipping. I don't have a pic of the front fender, but it is available.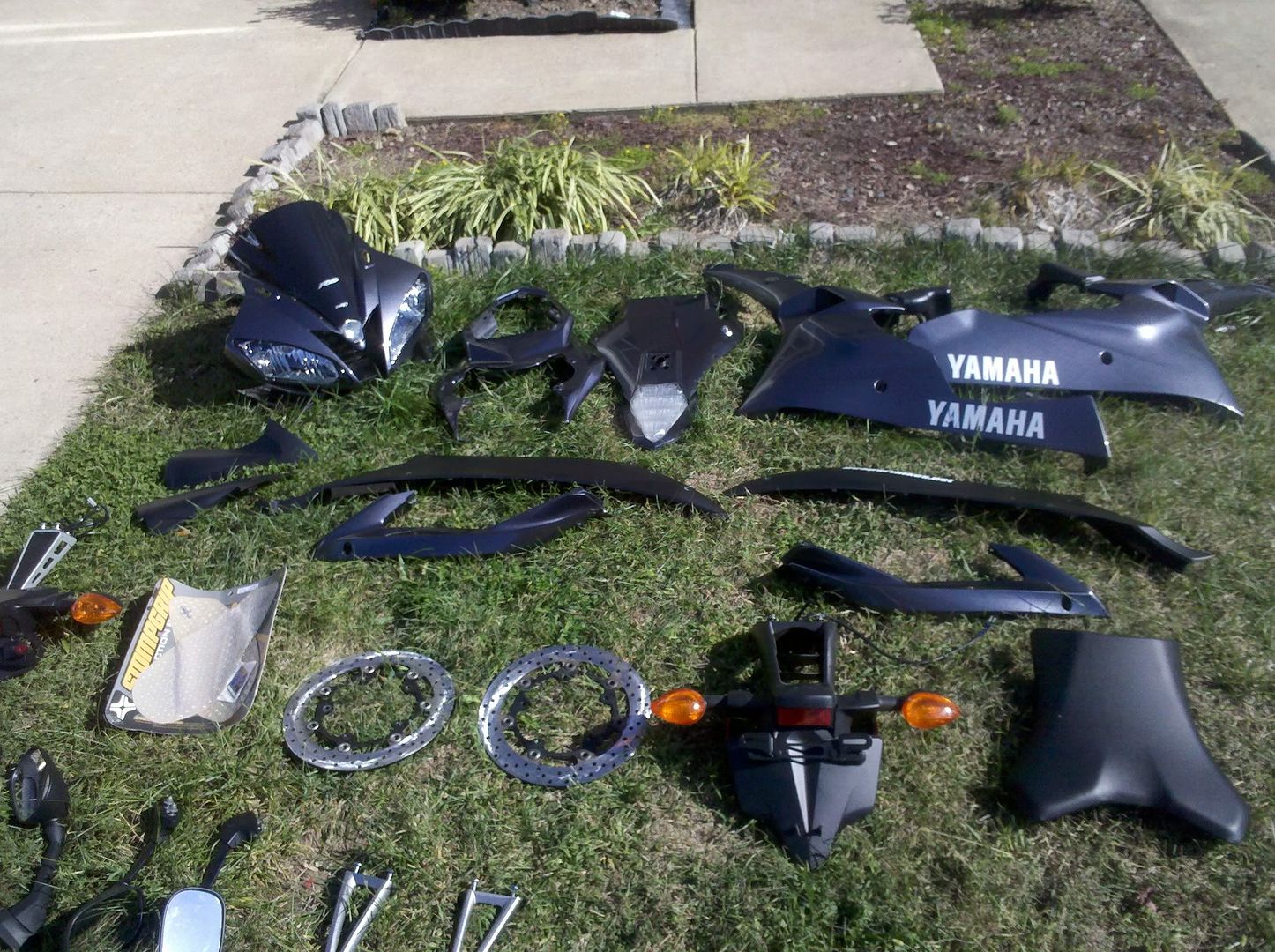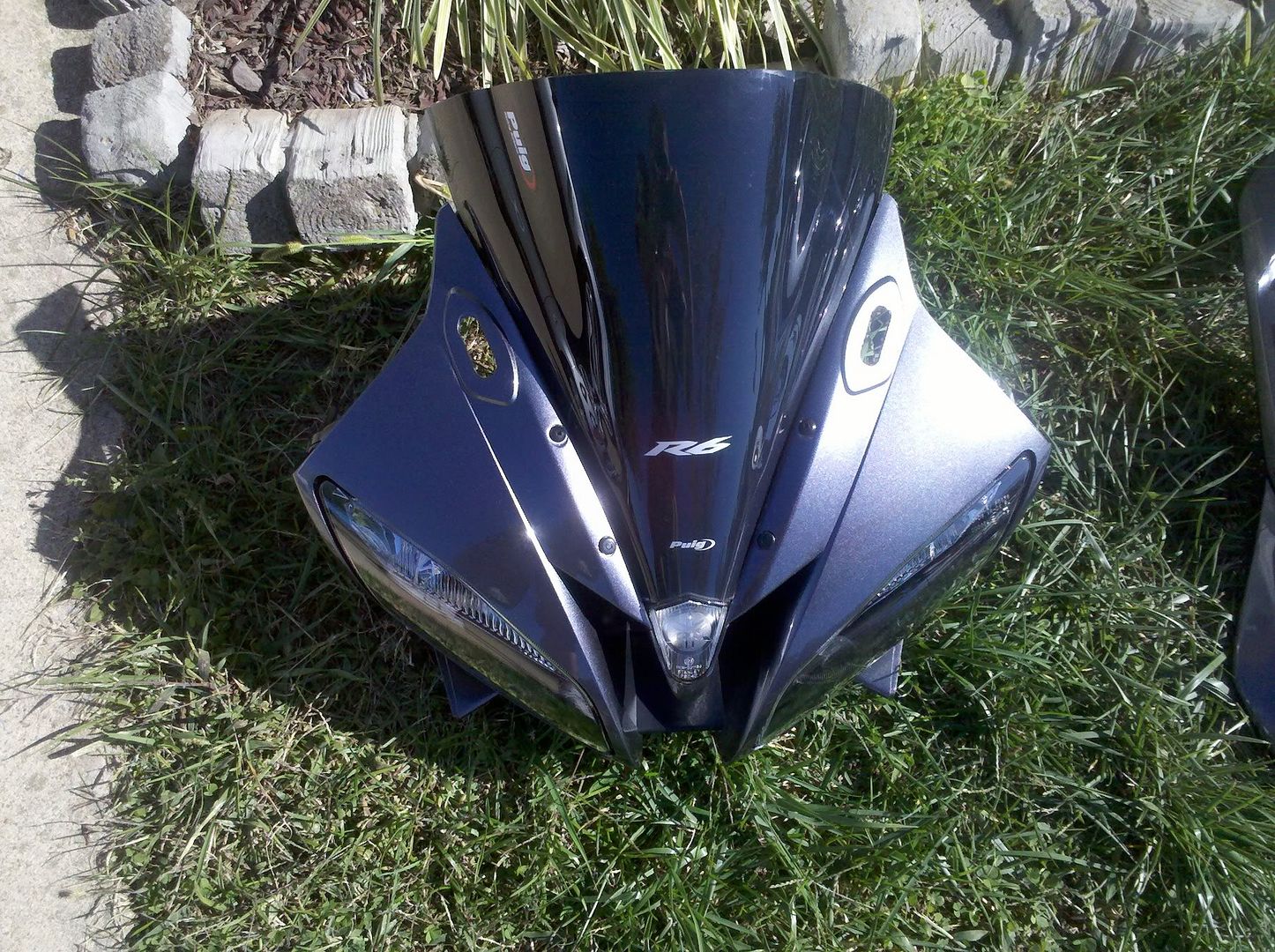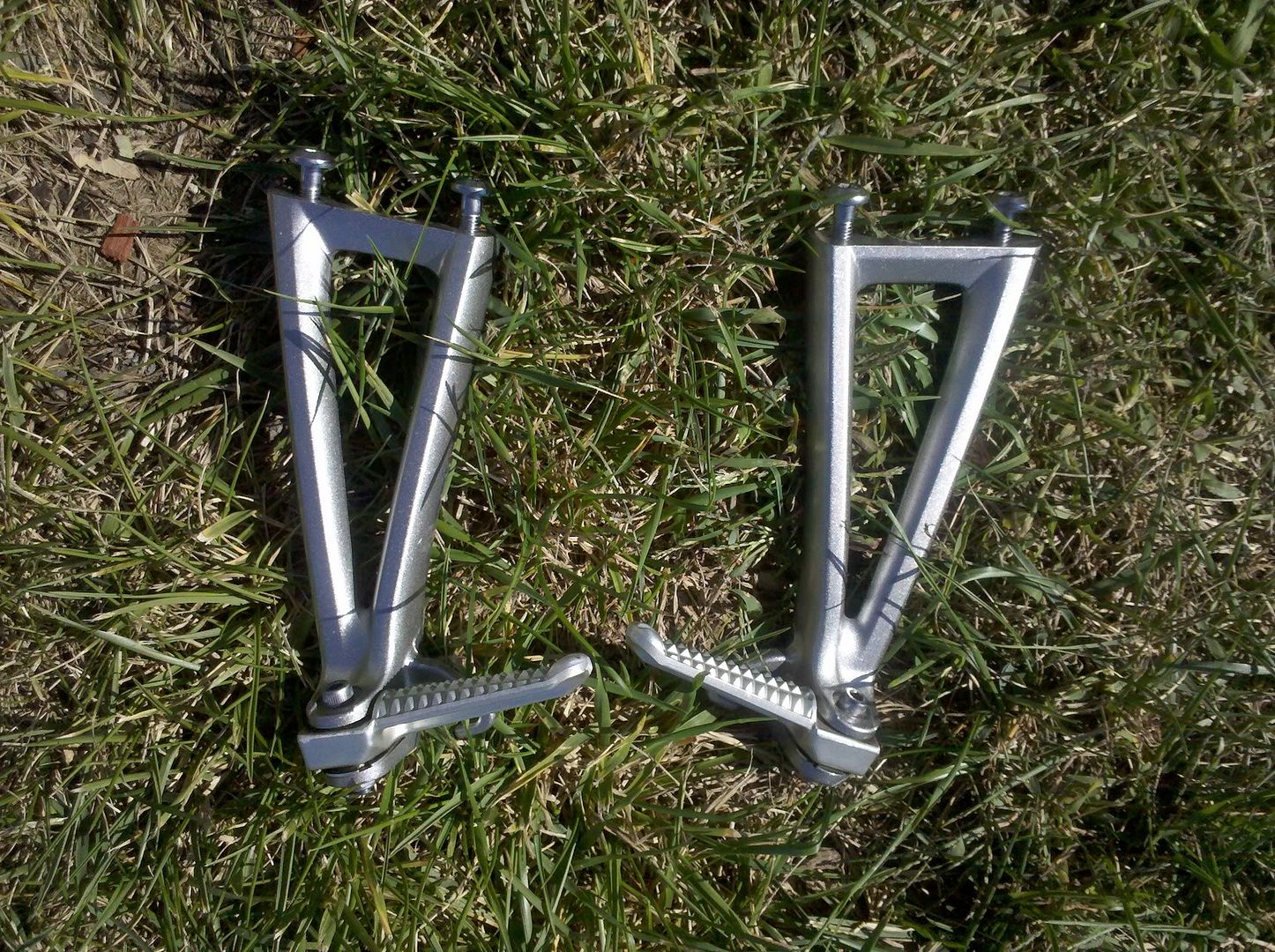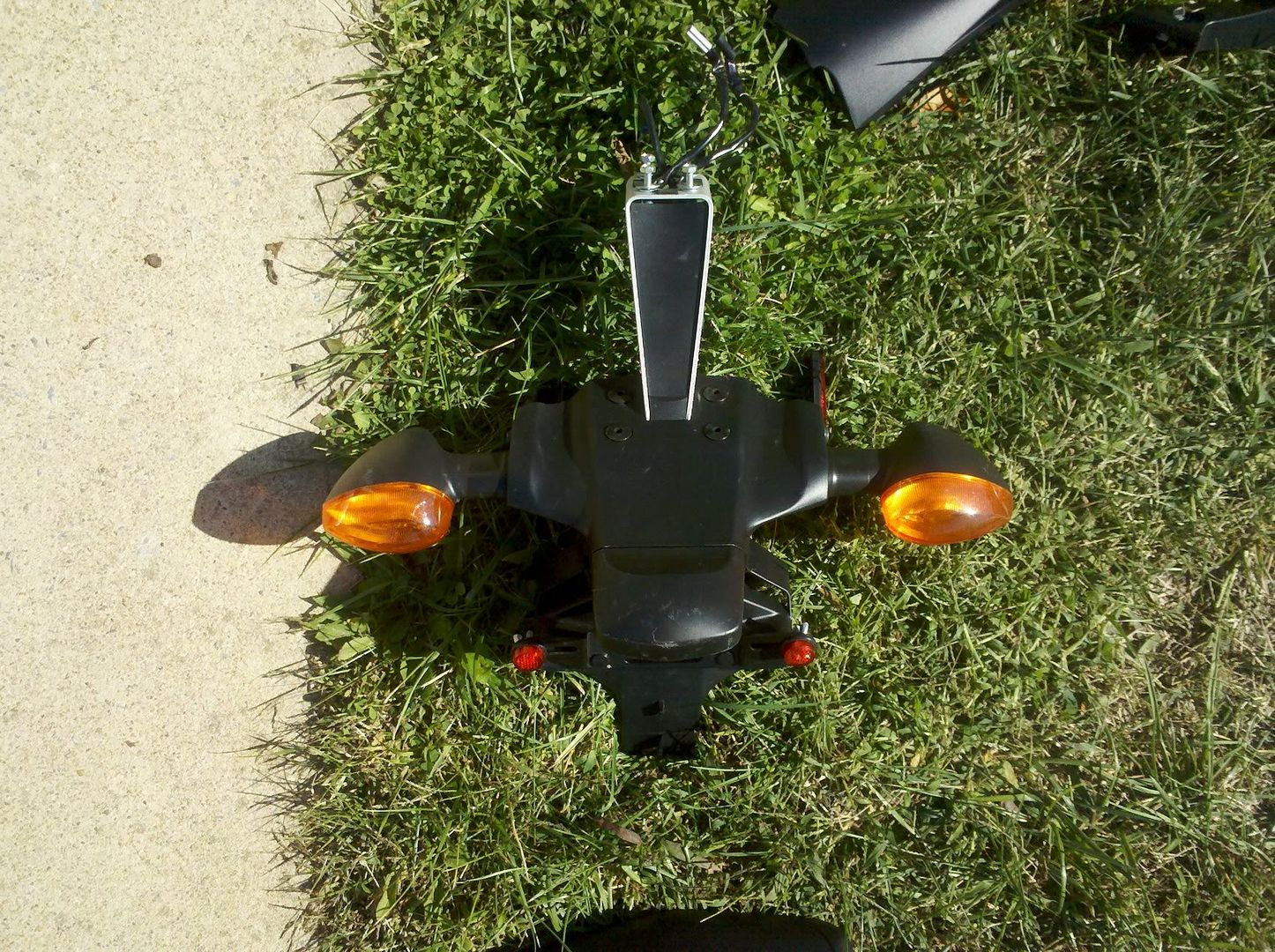 Used Battery Tender - SOLD!