Discussion Starter
·
#1
·
I got hooked on riding track days a couple of years ago. Until recently my street bikes have been pulling double duty when it comes to track days. And as fun as my 1198 is on the track, I am starting to get to the point where I am getting faster and no longer want to take the risk with my beauty.
I will still take it to the track but on a much more limited basis. So this leads me to picking up a 2006 R6 for a pretty good price. The guy had dropped it and his wife wanted him to get rid of it.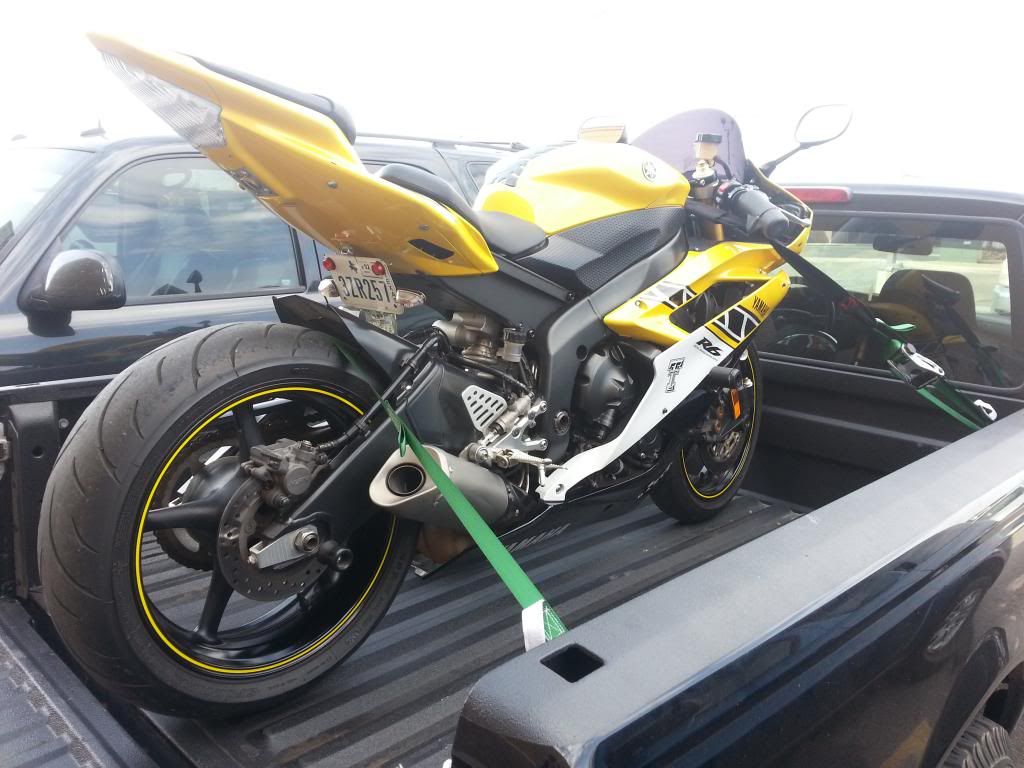 With this build I wanted to do all the work myself and get the most bang for my buck. First thing first; tear it down and see what I was working with.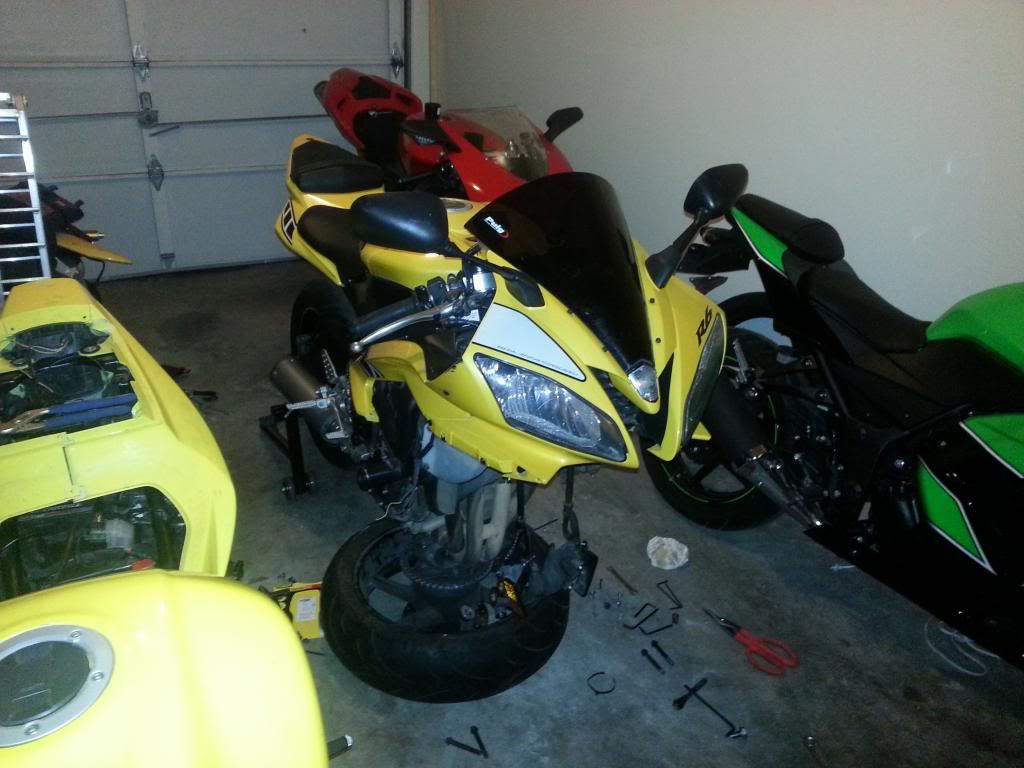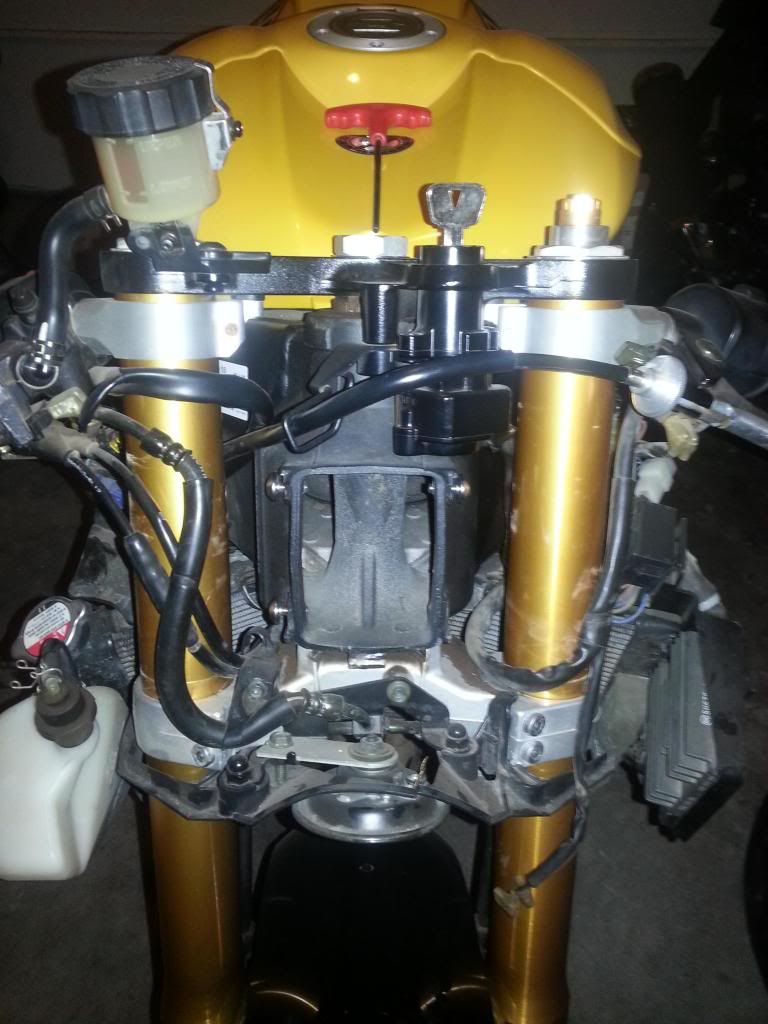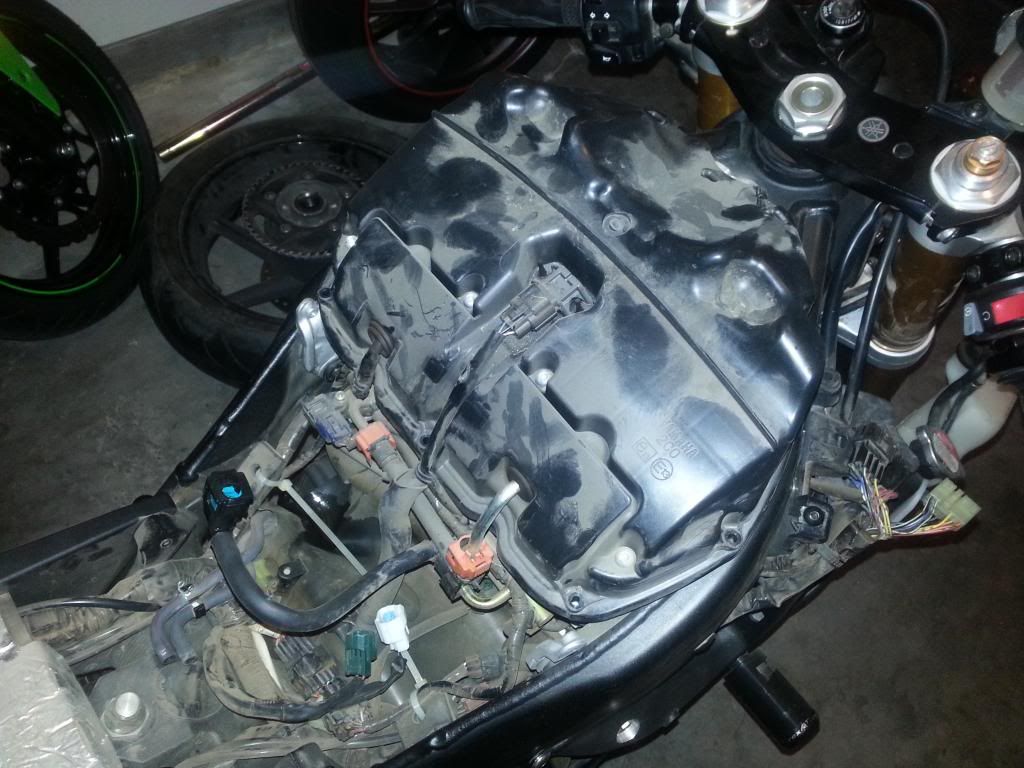 And while I was at it, install the AGG smog block off plates. Pretty easy install, once I was able to get all the crap out of the way.
Everything was in pretty good shape. The worst was cosmetic scratches to the stock bodywork (who cares, I am throwing some track bodywork on it) and some scratches on the stator cover. The guy I bought it from thought the forks were bent but they turned out to be just bound up funny in the triples. So score!
Next I threw some Spiegler stainless steel brake lines on it. From this...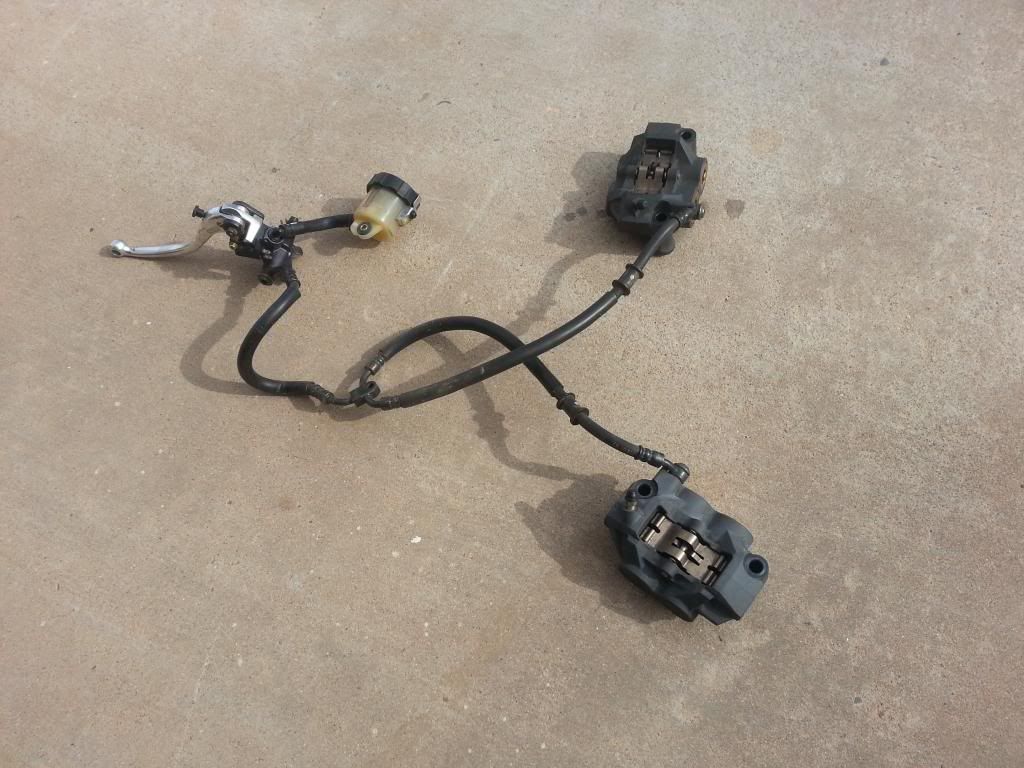 To this...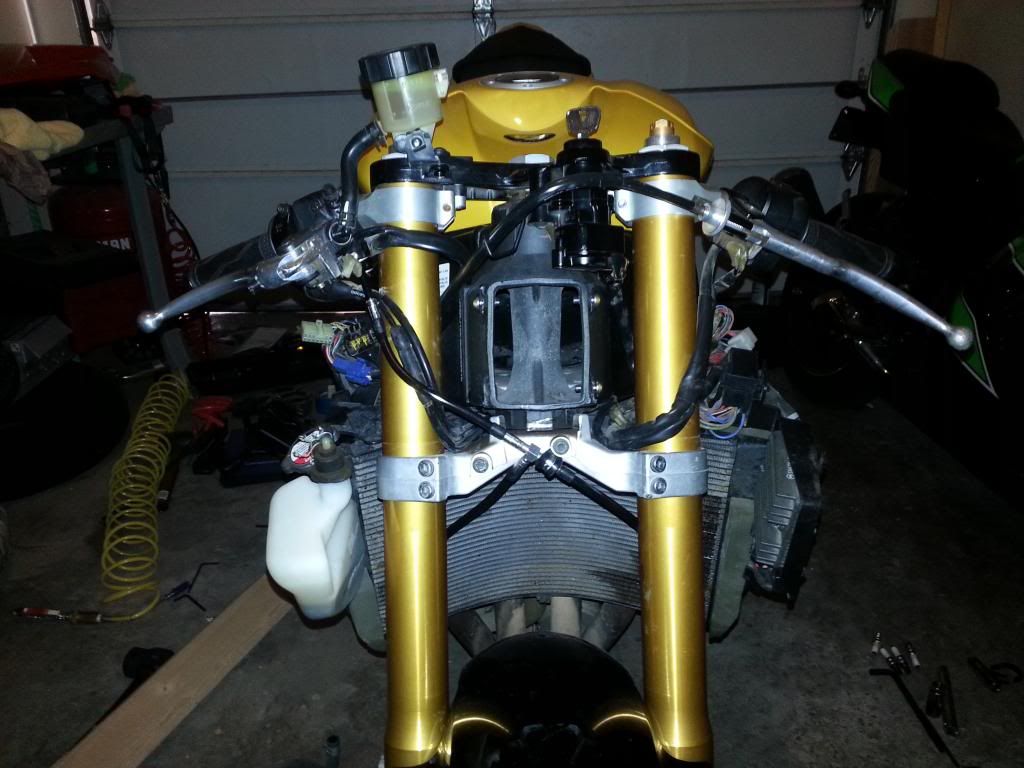 And for the new sprocket kits, I picked up a Pit Bull 520 kit -1/+2.
Then it was time to load it up for her first track day. It was the first track day of the 2013 season. We made the long haul to Albuquerque to take part in the SMRI track day at Napa Speedway.
She performed amazingly! Especially for a mostly stock bike I picked up from a guy who neglected it. She would remain like this for the rest of the 2013 season. During the winter I was able to pick up most of the parts to further my build.
Clear double Bubble windscreen- Zero Gravity
New (shorter) frame sliders- Woodcraft Short Frame Sliders
Exhaust- Yoshimura TRS with M4 Mid-pipe
ECU reflashed- By Bauce Racing (amazing upgrade)
Fuel management- Bazzaz Z-Fi TC Reverse Shifting
Bodywork- Optimal Racing (Bauce racing hooked me up)
I am doing a track day April 6th, the first one of the 2014 season so I am finishing up everything right now. I will post more as I have more time.