So I bought this bike about 2 months ago, it's an 05 R6... it looked like this...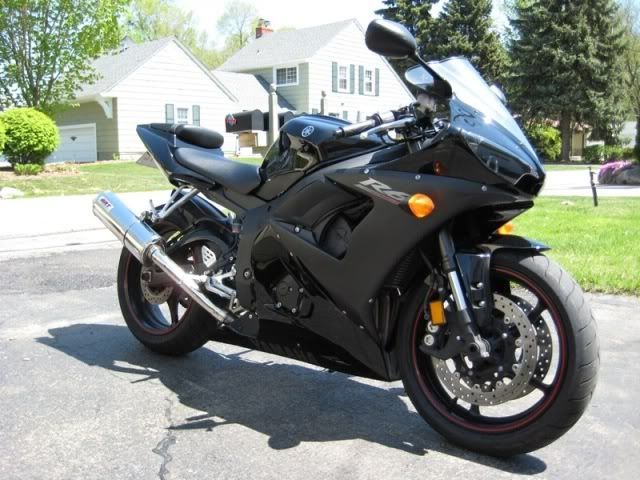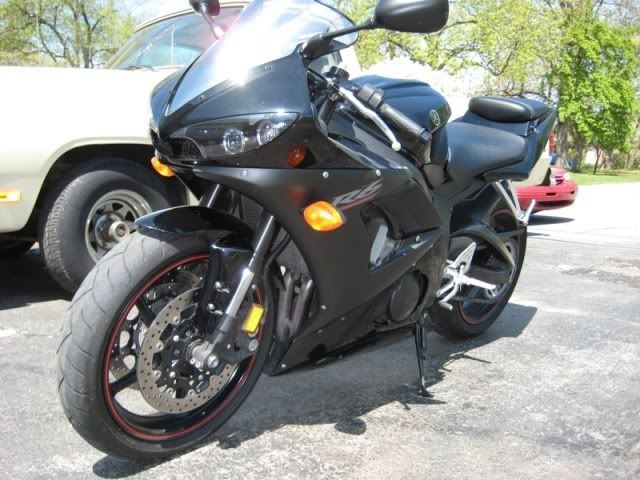 I have since installed a full Leo Vince exhaust, Dynojet Power Commander III, Woodcraft cut frame sliders, spools, Hotbodies flushmout front turn signals and Michelin Pilot Power tires. I think I am done with mods for a while, unless I go with a bunch of carbon fiber. I am a much bigger fan of how it looks now! What do you think?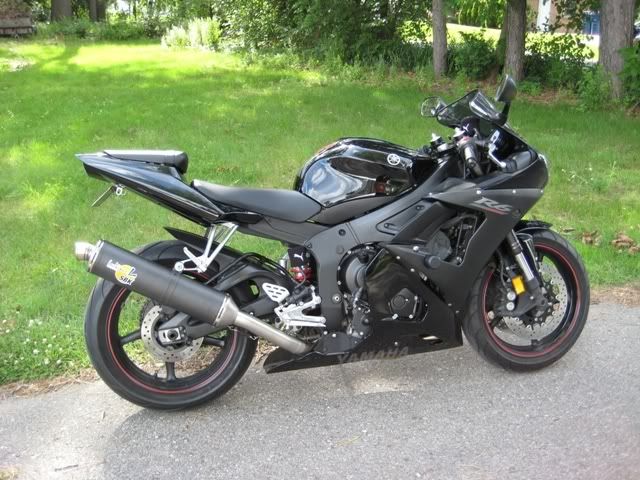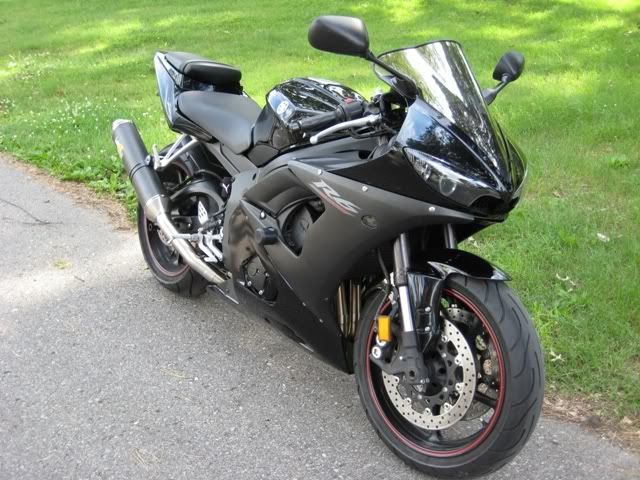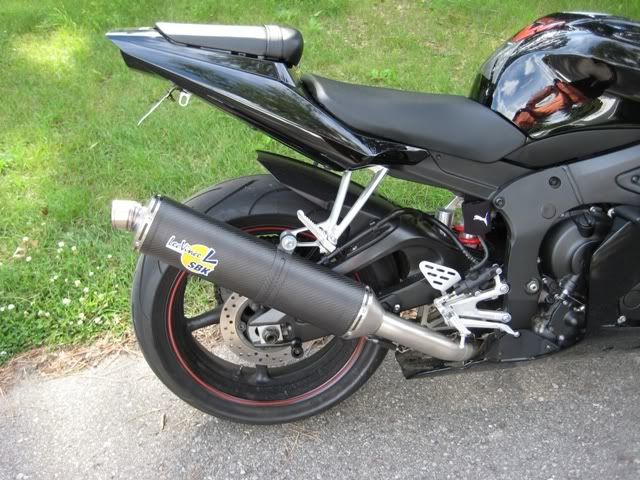 and the sound went from this...
TO THIS!!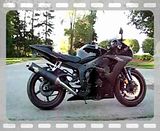 I keep forgetting to take off those stupid reflectors on the front wheel. Either way.. I like it lots!!! LOL
Sorry it's kinda dirty.. got caught in the rain and haven't thoroughly cleaned her yet. My next mod will most likely be black rearsets and passenger sets.
Ohhh.... I almost forgot the most important mod! Puma wristbands on both brake reservoirs!!!
HOT!