Discussion Starter
·
#1
·
Picked up my r6 and it wasn't running. Previous owner said shop told him it needed an ECU. Would not crank over and had a few fault codes, 19 sidestand switch, 12 crankshaft position switch, 35(?) for tilt angle sensor.
Replaced my kickckstand switch, code 19 still there. Replaced crankshaft position switch and the fault code 12 went away. Found that the tilt angle sensor wasn't even mounted so I mounted it properly and the code for the tilt angle sensor went away.
I also noticed the neutral switch wasn't working because the cluster wouldn't indicate neutral even though it was. I replaced that switch with the kickstand switch but still the same problem with no crank. I reviewed the wiring and found this starter cut-off relay (recently replaced by shop), and tried to bypass it somehow. I found the neutral wire (Sky blue i believe) and grounded it (because for some reason it wasn't closing even in neutral), I then got a neutral light on in the dash, tried to crank it and it started cranking!
No start though and still had a code 19. After reviewing this forum, I found out about that common issue with the ignition wire harness rubbing against the fan blade. Surely, my wiring has been rubbed through and exposed. i repaired the wiring in that harness. Still cranking, but no start. I decided to jump 2 wires to ground at the cut off relay, blue black and blue yellow (if i remember correctly...), squeezed the clutch lever, then gave it a crank... IT STARTS! But dies when I release the clutch lever. So to get around, I just disconnected the clutch switch. It rides fine and I have a new cut-off relay, kickstand switch, and neutral switch on the way. Going to replace those asap.
I ripped open the the starter cut-off switch, and found a few diodes blew out. Must've been when the wiring harness shorted from rubbing.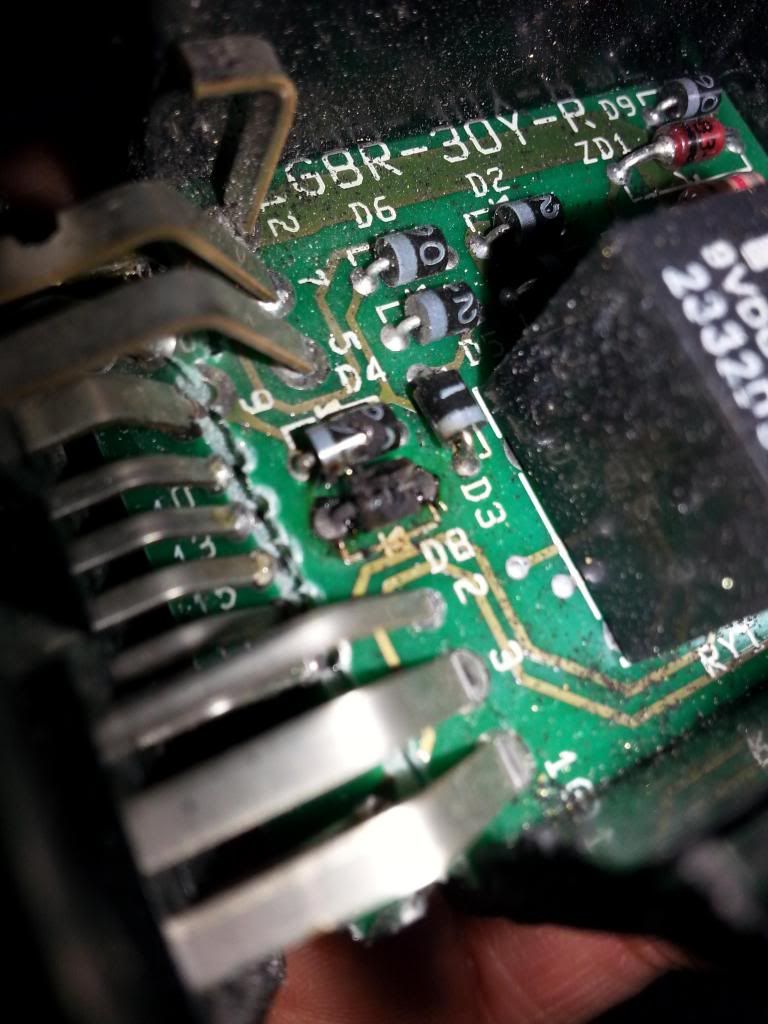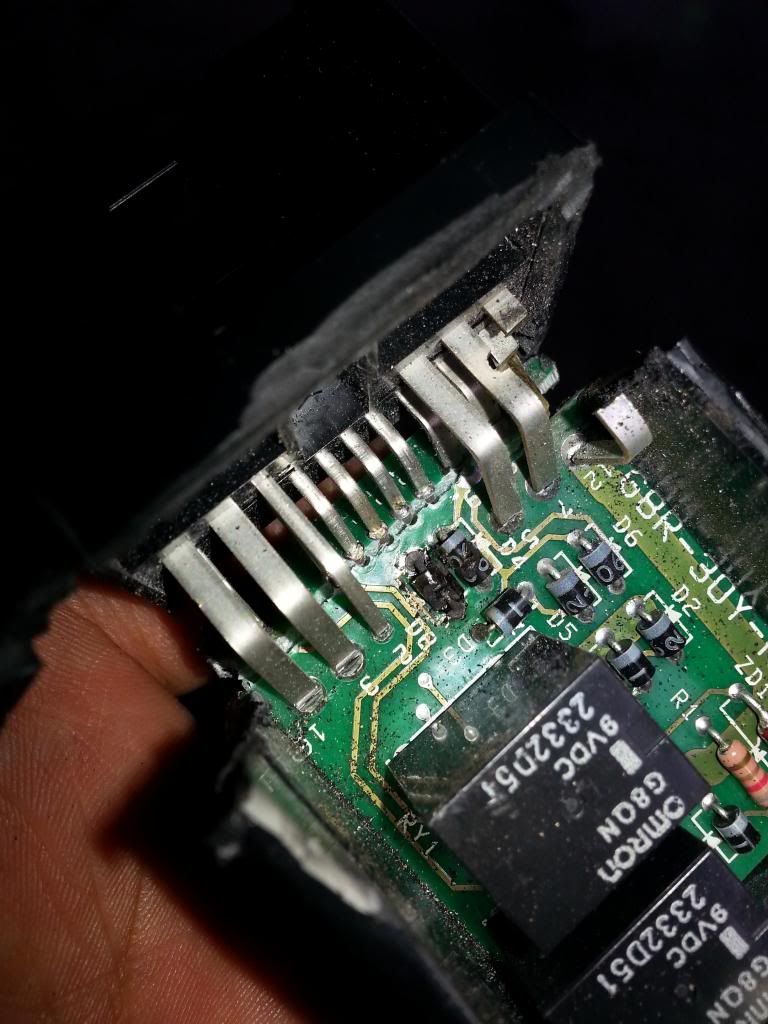 Right now the bike isn't really safe because It's capable to be started in gear, can be moved in gear if kickstand is down, can be started without clutch lever pulled, and the kill switch doesn't do anything because it's jumped.
I saw alot of people with fault code 19, replacing the kick stand switch and ECU, and still having problems. Problem is the starter cut-off relay going bad, because of the bad wiring on the ignition harness. So fix the harness, and replace the cut-off relay. Do not replace the cut-off relay without fixing the harness or else you can short out numerous sensors on the bike which will add even more labor and money.
Don't throw an ecu at it just because someone told you to. trace your wires.