WARNING
FlashTune's new owners, decided to release an update that will destroy the old gold box flash interface. I can only assume they thought it was no longer profitable so they choose to eliminate all the boxes currently in the market.
Just do a search on selfDestructFTDI() the code they used to purposely brick current devices. Once this came out they even tried to rename the routine to happyinterface() to try and hide thise.
More here.
If your old flash interface still works, do NOT connect it to the internet, or the let the FlashTune software update. People are currently working on a way to unbrick these devices, but until then, safest bet is to use older offline versions of the software.
With these kind of practices, I will no longer answer questions about FlashTune. However I'll be happy to help people get old software working though so they can continue to use the hardware they bought.
Alternatives to FlashTune
You have other options to flash your R6 / R1 ECUs.
I suggest you look into
Woolich Racing
before making a purchase with FlashTune.
Since this thread has gotten huge, I'm going to try and have a list of important posts you should also read, that are buried in pages of info here.
-
Troubleshooting - Connection Issues - Other Issues - Backing up your software.
-
Those with Immobilizers read this
-
2012 ECU Flash List
-
Software 1.5.4.0 changes
-
Software 2.0.0.1 is out!
-
Timing Recommendations.
-
My Latest Map.
Coupon code for 10% off any products from flash-tune: EFJ124680

-Jamie M.
Mods Please do NOT sticky this!

I will add this into my existing FAQ when it's ready, we have enough clutter at the top of the forum already.
​
Ok so I've had some time messing around with my Flash-Tune flash interface. I've decided to start this thread to openly discuss some of the pros and cons, recommendations, and thoughts on the interface. I will eventually add this into my FAQ when I'm done (In a much revised manner).
Lets first go over some of the restrictions, and maps that are currently on the R6. All the maps I'm posting are for the 06-07 models, as I have an 07. The 08+ are actually quite a bit more restrictive though.
(06-07 and 08-12 TPS maps compared here.)
This is the stock throttle map:
Full Resolution Image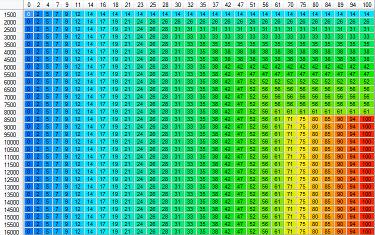 This is the "race" throttle map, that is included with the software (Should be similar to the YEC). You can edit this map to be any values you want:
Full Resolution Image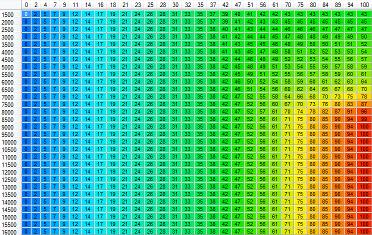 The changes to the map seem mild, but it actually makes a noticeable difference. I was actually surprised to see the 06-07 R6 had a much less restrictive throttle map from the factory than the R1s and the 08+ R6.
This is the stock ECU timing, all values BTDC:
Full Resolution Image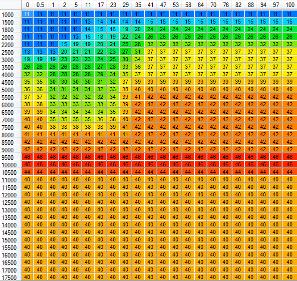 These are the values they recommend and supply for bikes running 91+ octane fuel.
Full Resolution Image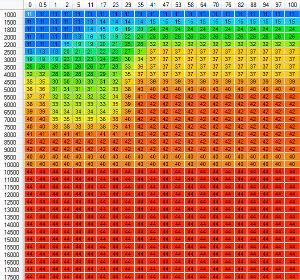 I believe these timing advances are still a little on the conservative side, however for good reason. The quality of fuels today is all over the map, with little to no consistency. Even with these bikes having a knock sensor, detonation at the higher end of the RPM band could be catastrophic.
According to the "stock" flash file, the secondary injectors are actually not used as much as I would have thought.
Full Resolution Image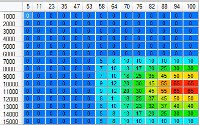 Again, this is "their" recommendation, included, which increase the proportion of the secondary injectors:
Full Resolution Image