FS: 06-07 R6 Complete Fairing Set w/ Rear Seat, Headlights, & Integrated Taillight
Hey guys,
I am parting out a complete set of street fairings off a 07 R6 including the integrated taillight and passenger seat
Turned my beast into a track duty only so got no need for those stuff.
I bought the bike from a previous owner who lowsided it on the left side at low speed and then didnt want anything to do with the bike. I replaced the left lower and mid fairings which were the only parts needed.
The fairings all are in good condition except for few flaws I pointed out in the pics. The headlights are perfect and the integrated taillight are perfectly intact as well. It will come with flush mount turn signals on the lower fairings. Will also come with passenger/rear seat. I will throw in the spare windscreen I have lying around if needed.
I only have right side fairing left. Asking $100 for it
Does not include shipping. I can meet anywhere near Alexandria VA. I hope I have covered everything - any questions or interest, PM me. Thanks!
-Jarvis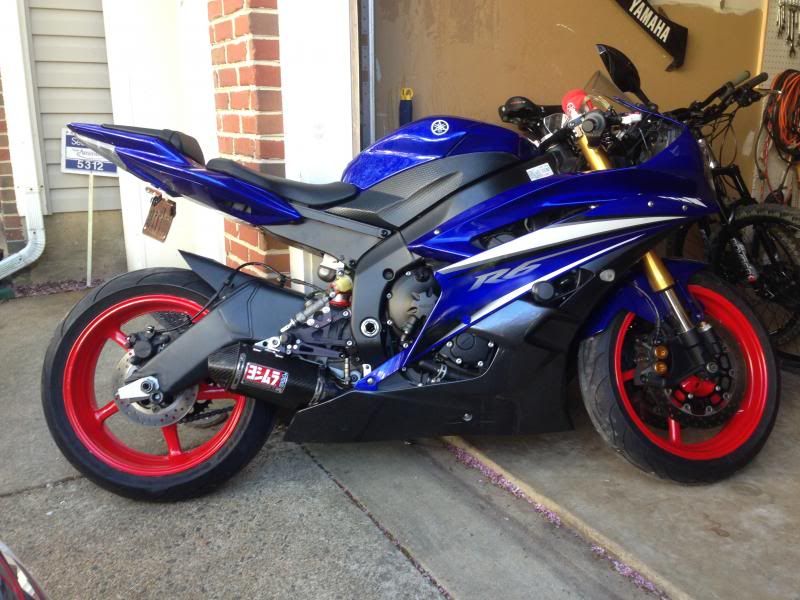 ^^A pic of this set all mounted up when I was riding street for short bit earlier this spring (doesnt come with the tank nor the tank side panels^^