Discussion Starter
·
#1
·
These boots are practically brand new. I only wore it once during my first practice session (15minutes) this past weekend and it didn't fit my style of riding or maybe because their not broken yet. I'm going to stick to my old Sidi boots I have. I'm letting it go for 310 obo plus 10-20 dollars shipping (pending on where you are). Brand new range close 400 plus shipping. If you have questions please PM me.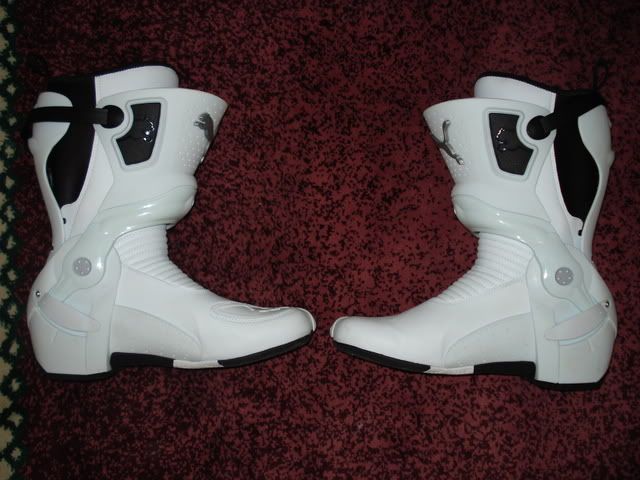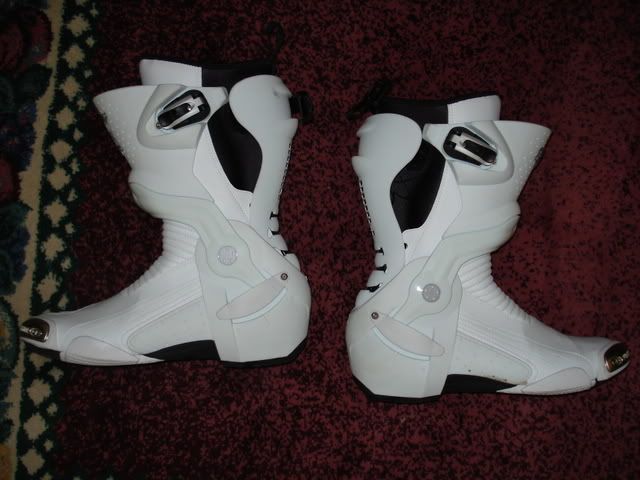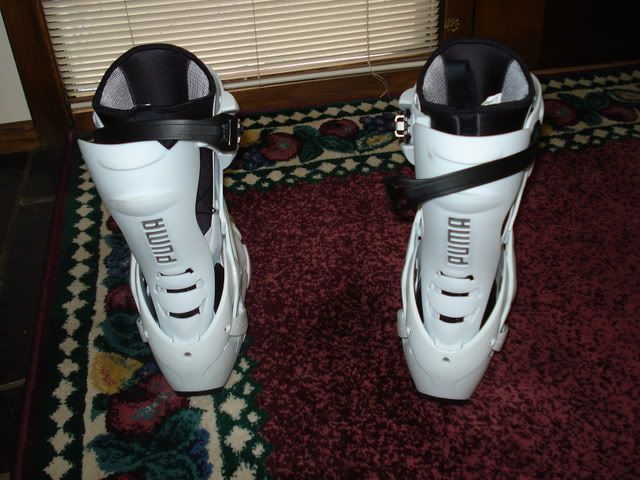 PUMA 1000 Motorcycle Boots
Developed with the help of Grand Prix riders (Ruben Xaus & Randy DePuniet), the Puma 1000 is a pro-level boot suited for any kind of roadracing activity including hypersport machines.
The Puma 1000: The boot that specializes in active safety.
Features and Benefits:
Intelligent Safety
The Ghost Doctor protection device has been designed after the medically defined "angles of no return," beyond which you would suffer from ankle injury Increased Protection
The Exo Low has a 360-degree cockpit construction that wraps under the heel, maximizing stability and increasing lateral impact protection
Improved Cushioning
A small cushioning structure is built into the lower portion of the Exo Low to provide vertical impact protection in the event of a highside crash
Sizes: 38-46 European