Got into an accident about two weeks ago. (pics)
Well, to start off I cannot believe how unbelievably lucky I was, to be alive right now, to have no broken bones. Only sore and minor collapsed lung.
So I riding in the fast lane on the freeway, about a car and a half to two car lengths behind a suv. I couldn't really see through the window the suv, so when the car in front of the suv slammed on the brakes, I couldn't see it. The suv, obviously slammed her brakes.
Unfortunately, there was no shoulder on the left, and by that time my rear started fishtail a bit. So my bike ended up turned left, like 90-degrees facing the concrete shoulder. I flew off (or thrown off), my body was parallel to the ground, sort of like flying superman-style. My whole right side of the body slammed onto the back of the suv at like 50mph. I didn't lose consciousness, and probably the adrenaline helped me not feel any pain at all.
So after verifying my limbs and neck are okay, was about to stand up. Heard screeching on the second lane next to me, then bump bump bump. What was at most a 3 car accident became a nine car accident.
They were probably seeing if I was alright or not, but that stigma that I caused a 9 car accident aint cool...:thumbdown
So stood up and talked to the lady in front, she immediately told me that she had to slam on the brakes because the car in front of her did. Long story short, it's my fault. Update on bike coming next...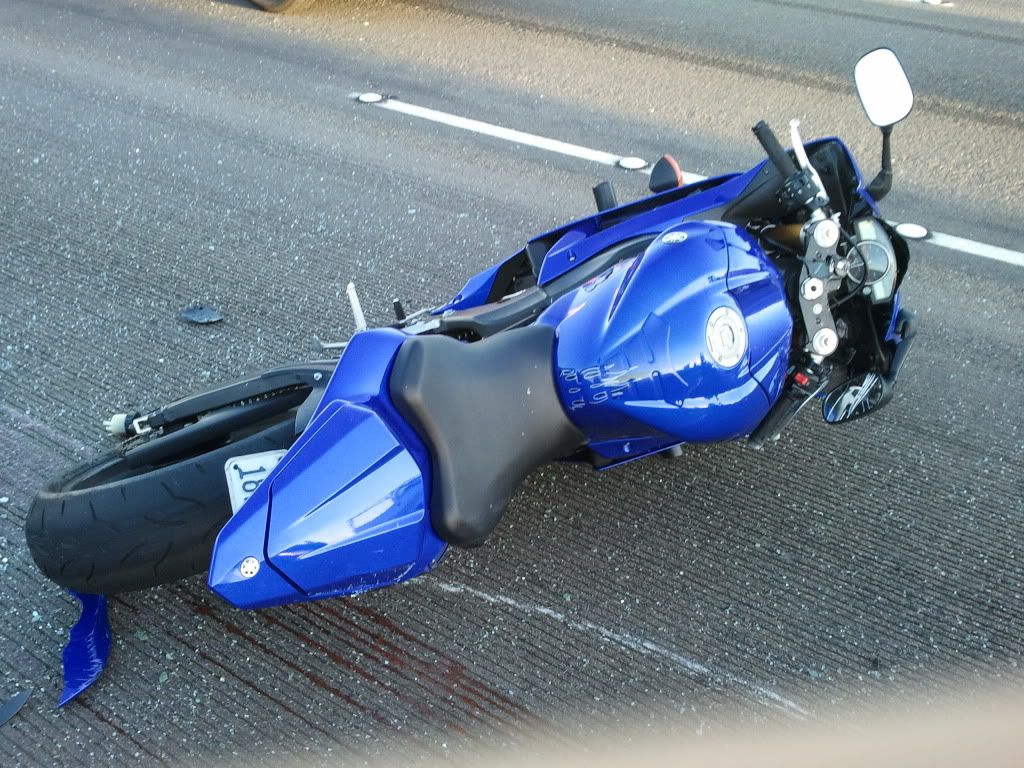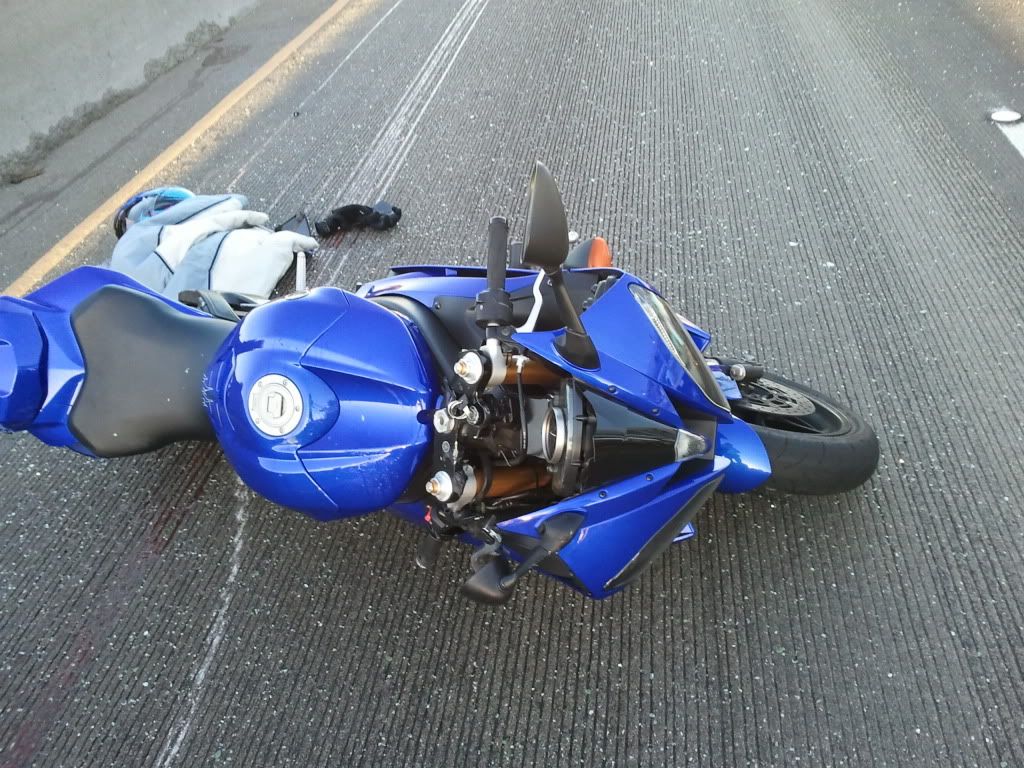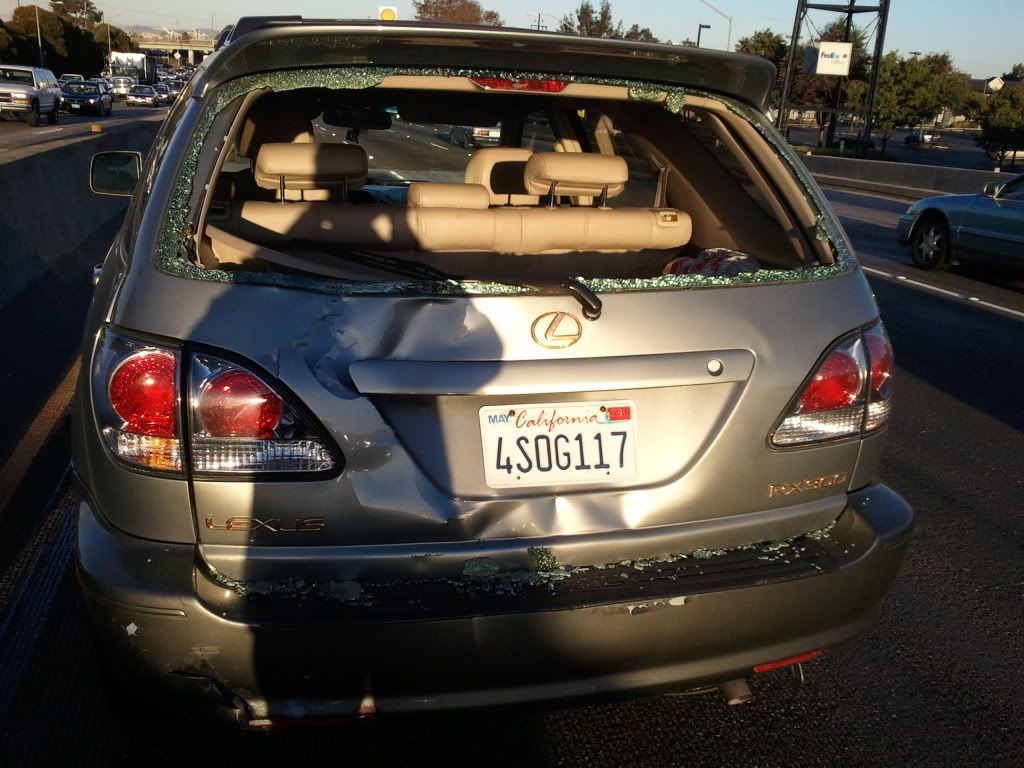 All that damage was caused by my body and helmet, not the bike...
Can't really see the damage from those angles, but both wheels are done, need new triple-tree, ignition, some fairings, seat cowl is messed up, scruffed up slipon, clutch and brake levers, right handlebar, can't remember the rest...