Discussion Starter
·
#1
·
Hi guys
Remember GREAT Britain . . before the days of health & safety, now its just Britain ;o)
Anyway Just a quick line to say hi from one of the new newbies.
I ride the grandad of R6s an FZR600 1989 3HE model but with a few mods . .
Braided lines front and rear
Modified plastics
JMC swinger
4" rear
polished wheels
Rear lights to LEDs
Polished alloy all round
I have just done a rear suspension swap to a 2007 R6 rear shock but am struggling at this point with some of the settings. I have a a quick look at the suspension forum but cant see a ref to the settings for the 07+ shock with the lower clicker instead of pinch wheel.
I will be posting some bits on there no doubt
Cheers for now chaps
btw I was a regular poster on the FZRArchives site if anyone has come from there.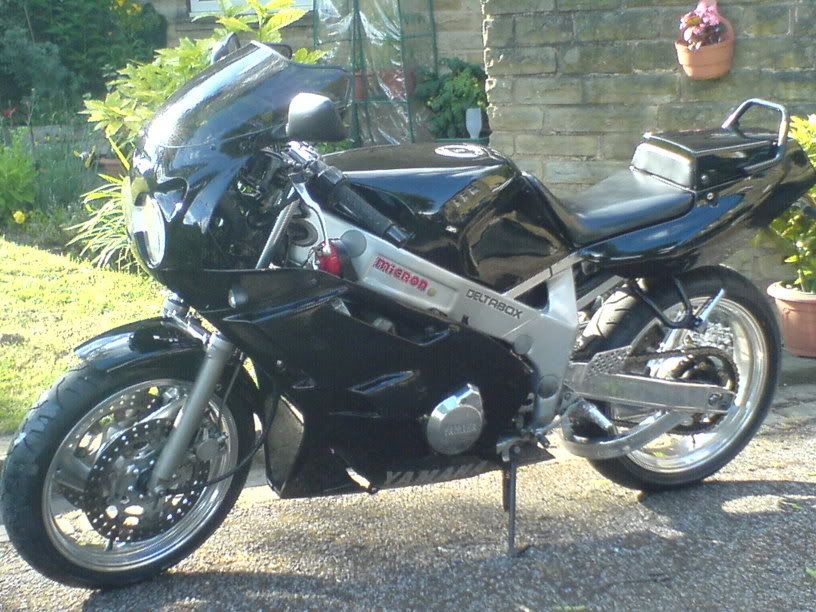 [/IMG]