For some reason, the first thing i notice when I look at the 3rd gen R6's is that shiny silver pipe that leads from the radiator to the thermostat on the left side. Anyway, I decided to use a high heat black engine paint to make it practically disappear. It cost me about $6 total and turned out perfectly. Check it out...
Before:
I honestly don't know if draining of the coolant is necessary, but I wasn't taking any chances of antifreeze pouring all over my new shiny bike
. i was also adding water wetter anyway...
Remove radiator cap: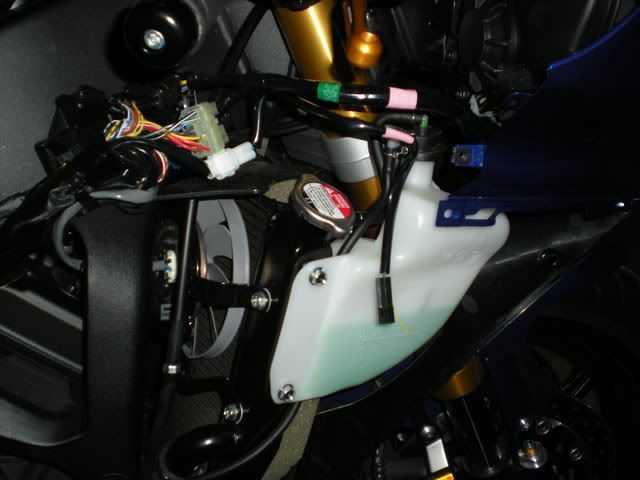 Unscrew drain bolt: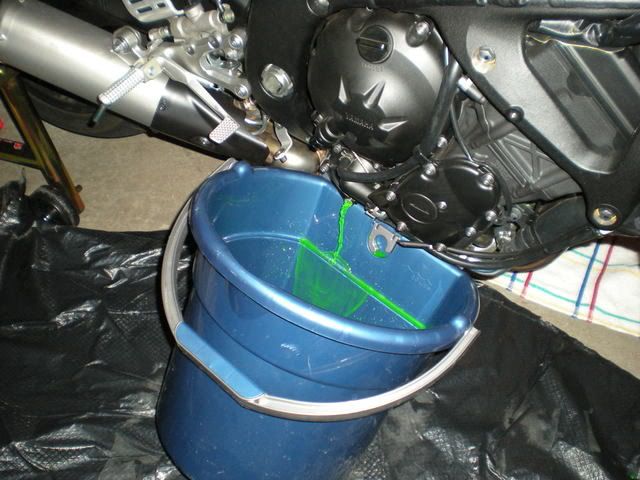 Yamaha already marked exactly where the hoses are positioned. If this isn't already done, do eeett with a sharpie.
Loosen pipe clamps and remove: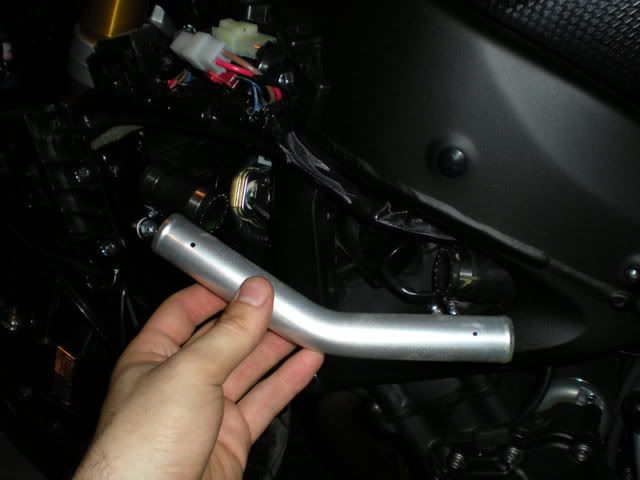 I taped the two edges for a few reasons. 1 - it was something to hold on to when I spray it. 2 - bending in the corners don't allow paint inside the pipe. 3 - i wasn't sure if the slightly textured paint would allow for the best seal.
Taping the edges (note there is a tiny bit of extra room before the hose marks):
Sandblasting the pipe. A medium grade sandpaper or scotch brite pad would also work just fine: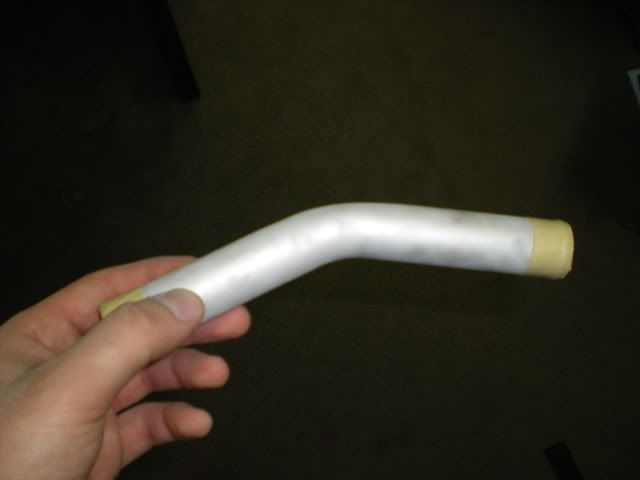 I used Duplicolor's high heat engine paint. They have an engine enamel but it supposedly has a shiny finish. I wanted the duller, higher heat paint so that it matched the frame better and so I definitely didn't have any problems with the temperature of the pipe.
First coat:
3rd coat:
Remove the tape and bake for 2 hours at 300 degrees (this part is a little stinky. it's better to do this by a vent with a fan):
Finished:
Reinstall on the bike:
Make sure u replace the drain bolt and pour your coolant back into the radiator. You might need to fill it up, run the engine, then refill. Replace all your fairings and VIOLA! ur done!