Fairly easy job. Let's get started.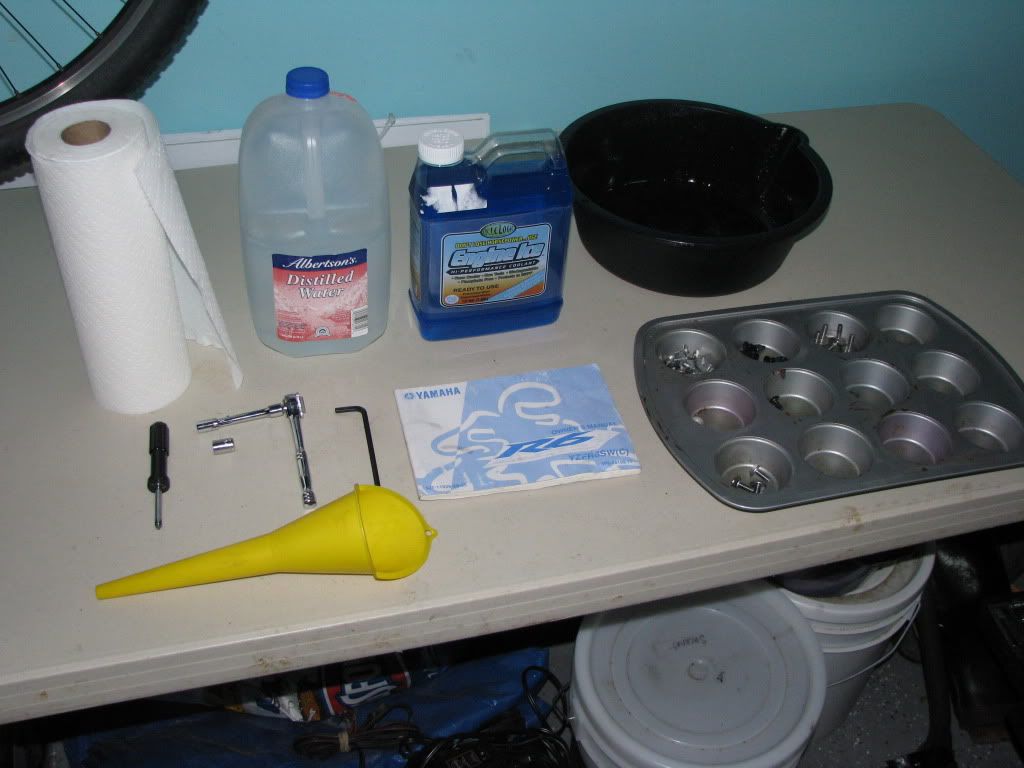 Here's what you're going to need. Basic tools, distilled water, container to catch fluids, a funnel, fresh coolant of your choice, and rags or paper towels. I use that baking pan to keep all the hardware organized. It's also nice to have your owners manual handy to reference.
First, get your bike on a level surface and allow it to cool if necessary.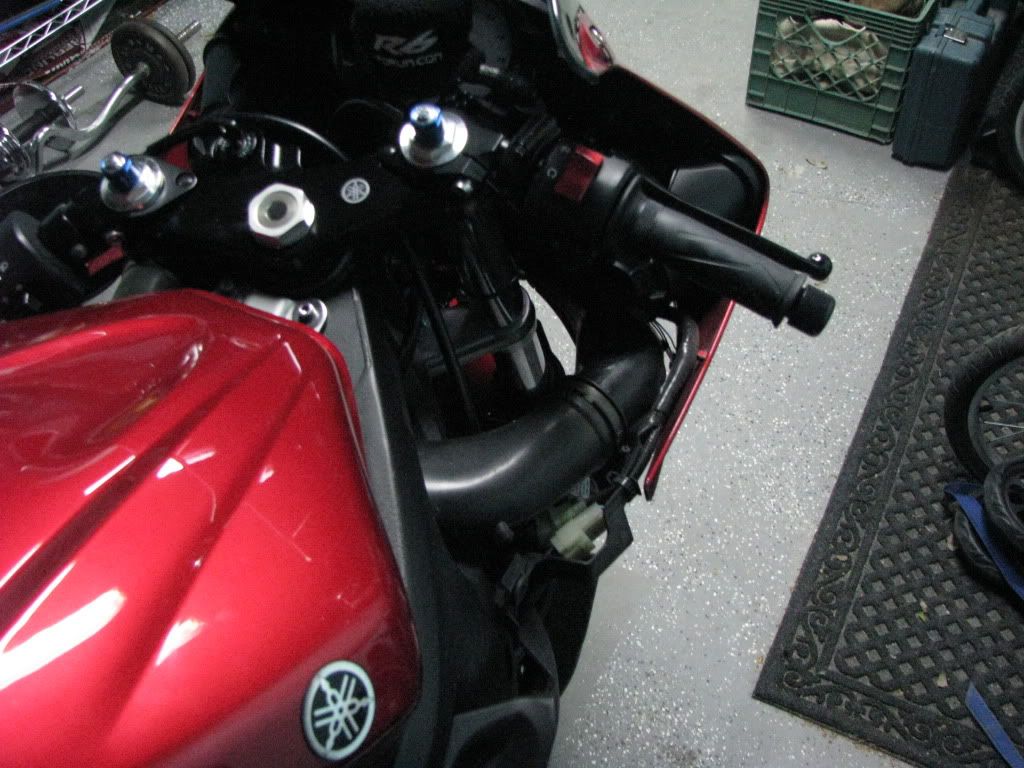 Remove this panel...
...this lower cowling...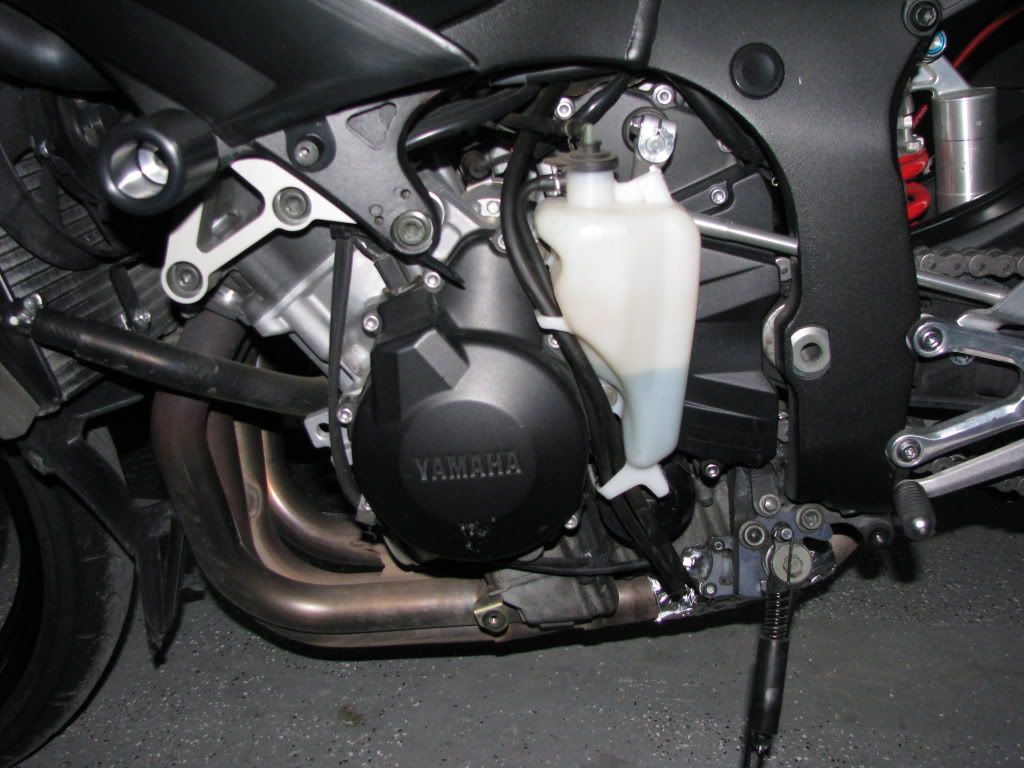 ...this lower cowling and coolant resevoir cover. Reference your owners manual if you don't know the correct procedures.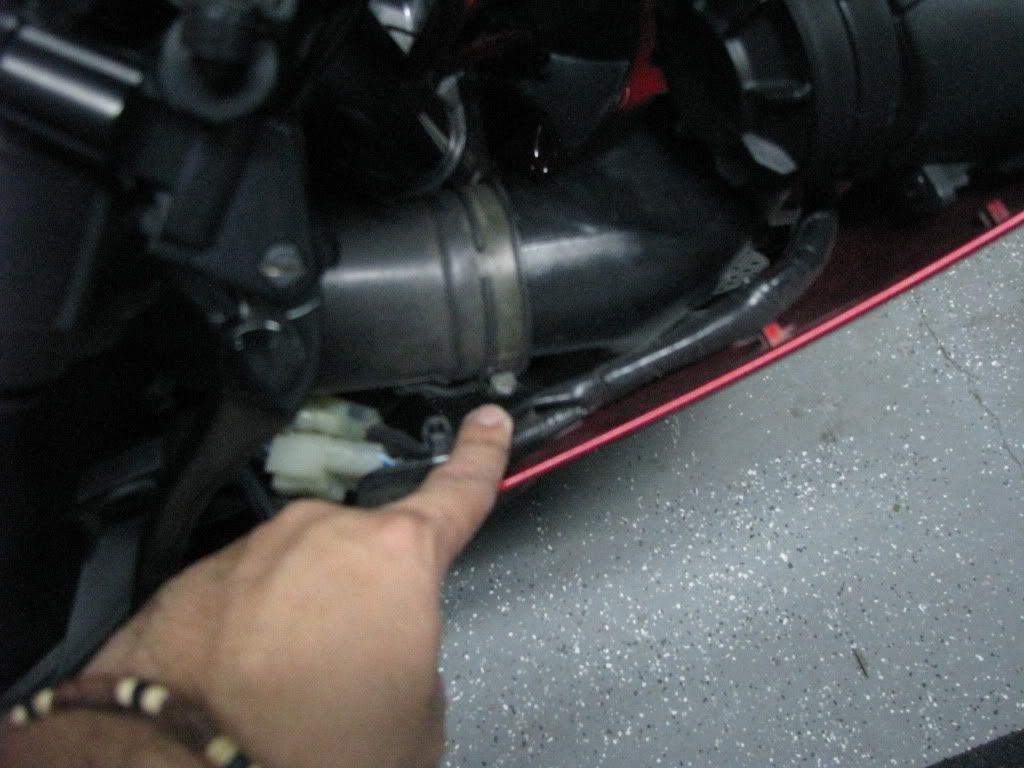 Loosen the clamp screw.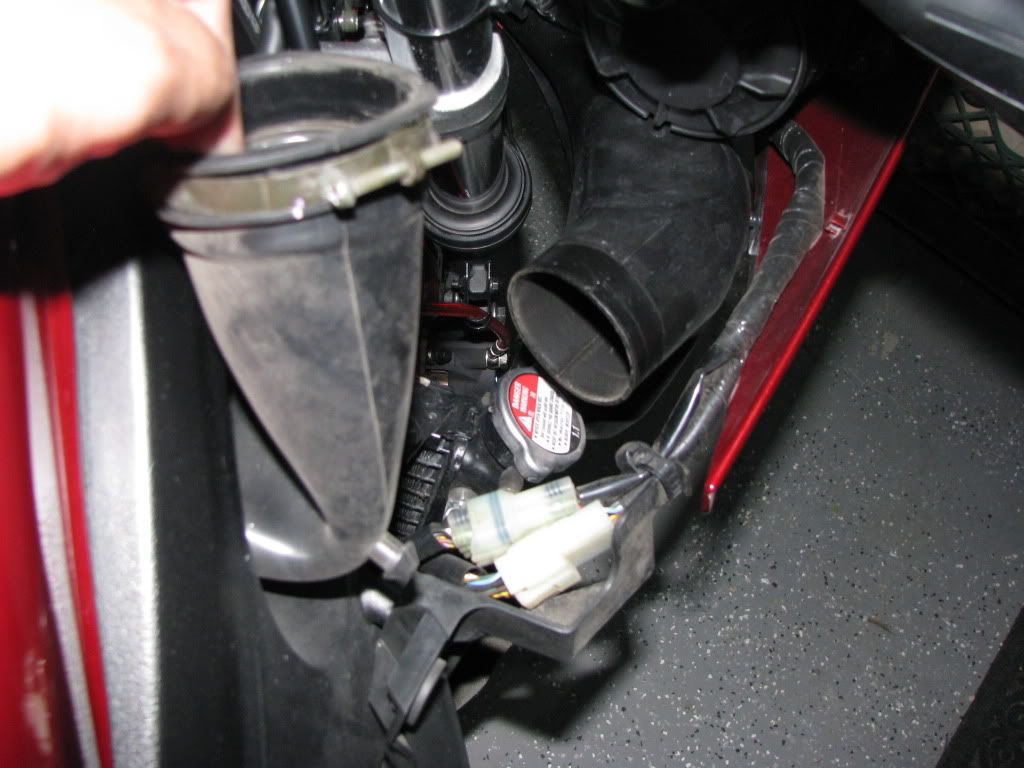 Disconnect the air intake duct. This will allow access to the radiator cap.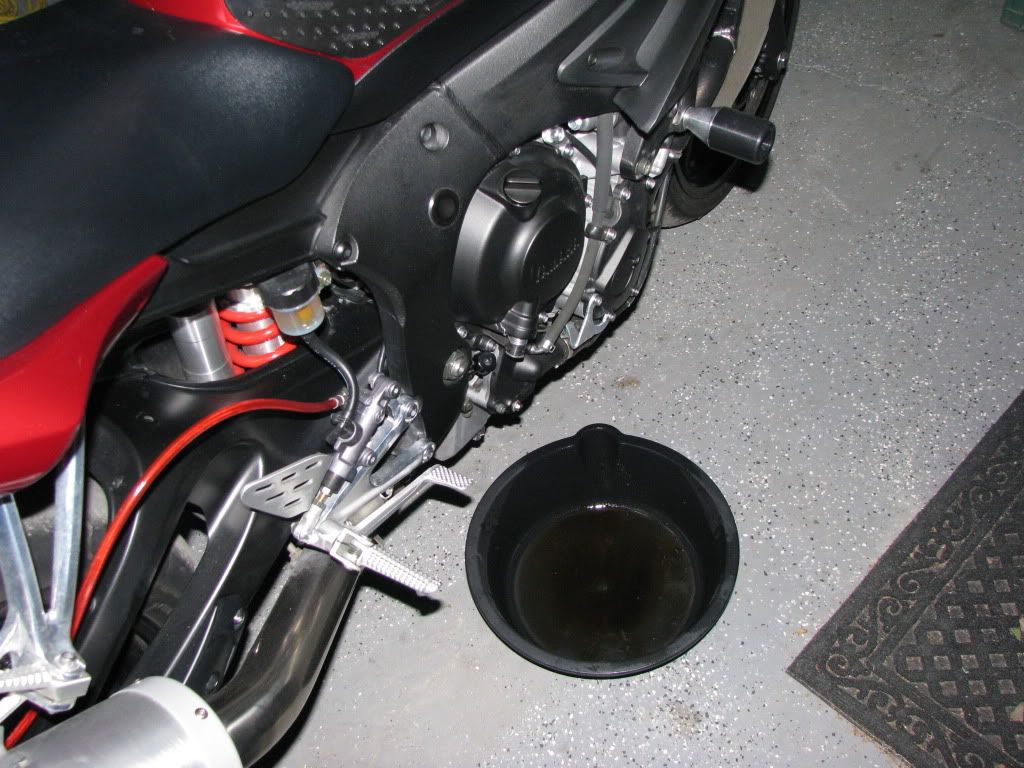 Place a container under the bike to catch the fluids.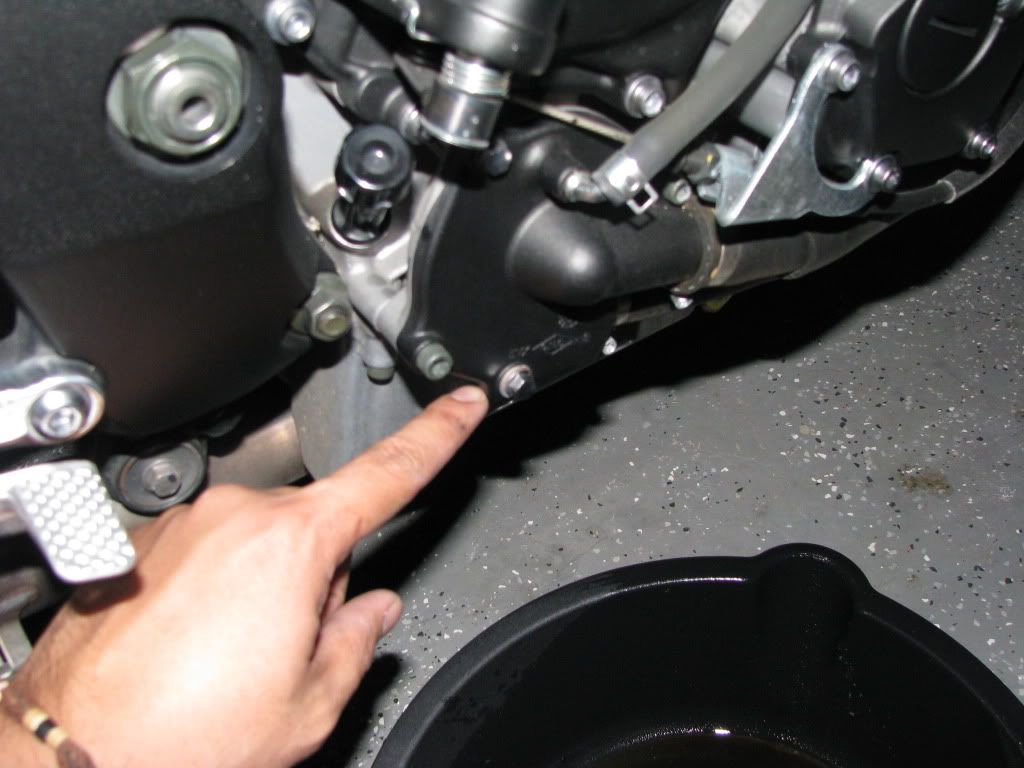 Remove the coolant drain bolt.
Allow coolant to drain completely. As you can see, this can get a little messy.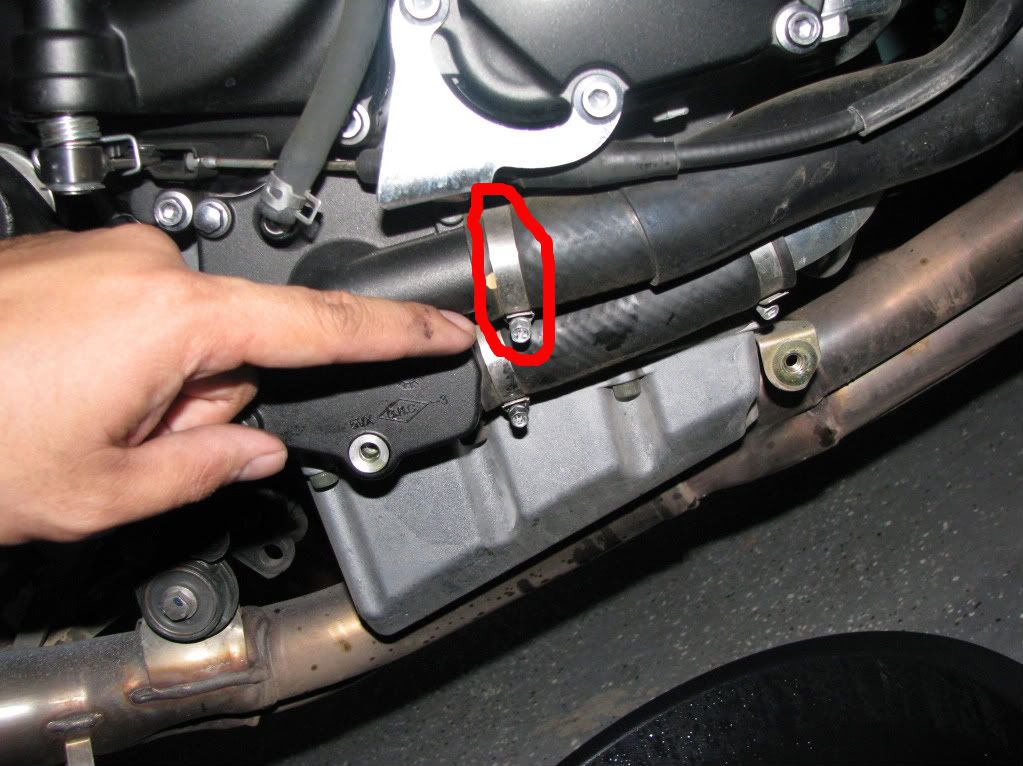 Loosen this hose clamp.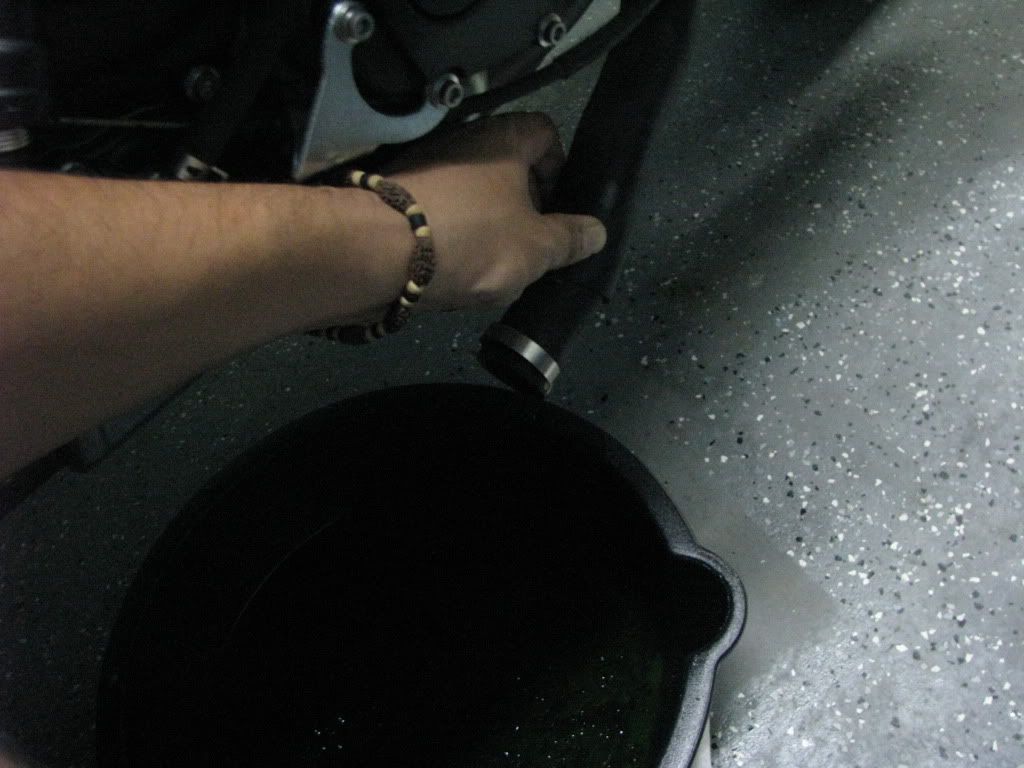 Disconnect hose and allow to drain.
Now to the coolant resevoir.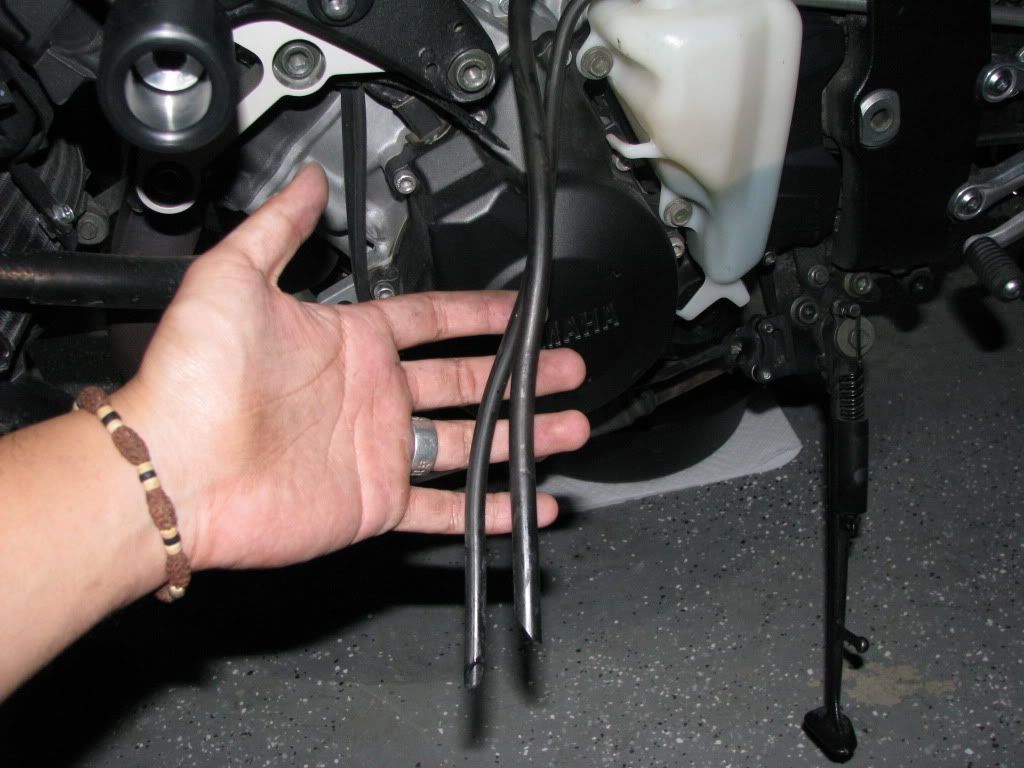 Get these hoses off to the side.
Remove these two bolts to remove the resevoir.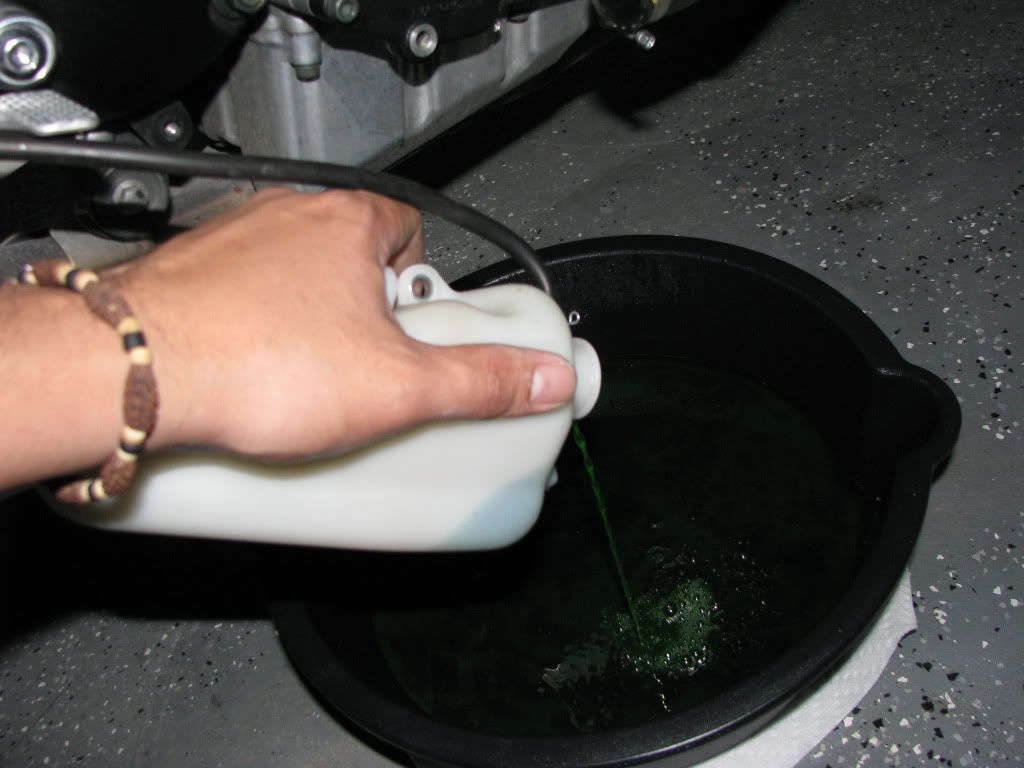 Remove resevoir cap and empty the old coolant. Rinse out a couple times with distilled water.
Run some water through while everything is disconnected. Allow to drain. Button everything back up and then fill the coolant system with distilled water. Allow the bike to run for a few minutes. I let it run until the cooling fans turn on. Shut off the bike and let it cool for a few minutes. *Tip: Do not use drinking water because it has minerals added to it for flavor. Use distilled. You can pick some up from your local grocery store.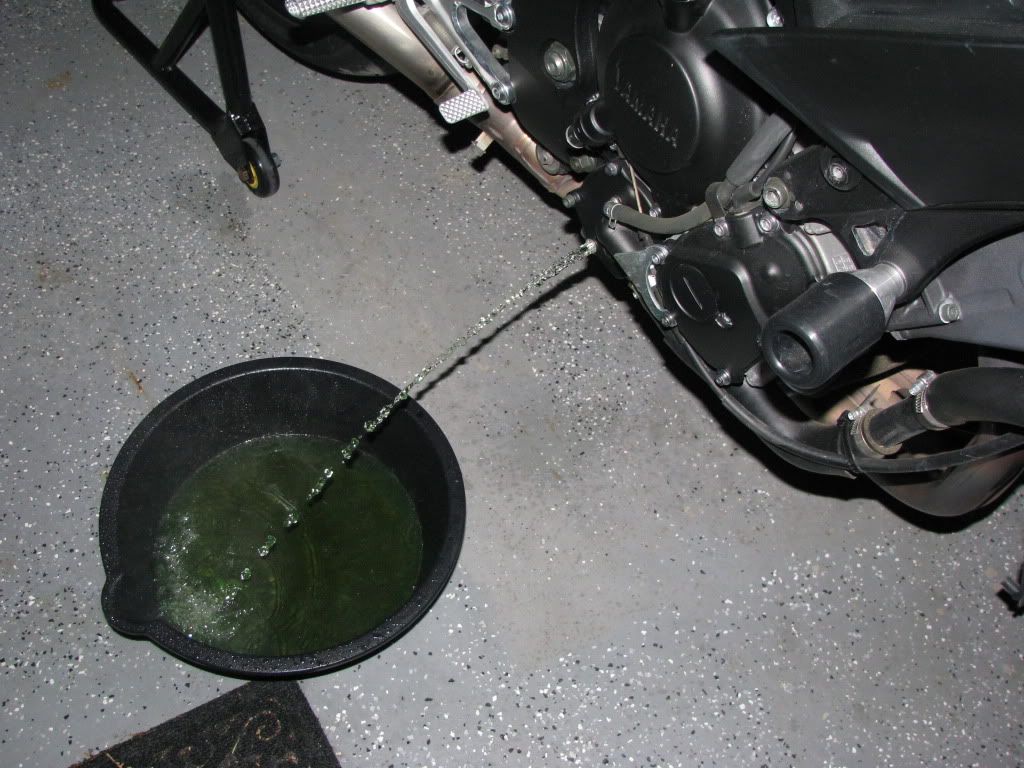 Drain the water. *CAUTION: Be very careful as the water will be hot.
I refill the system one more time with distilled water and repeat the flush.
After you are satisfied that the system is flushed. Fill the resevoir and place back in original position.
Install drain bolt and tighten hose clamp. Replace drain bolt copper washer if necessary.
Fill with coolant of your choice. Let the bike run, re-check coolant levels and top off. *Tip: If you mix your own coolant, mix it before adding to the coolant system. This way you'll be sure of the mix that's in the system and will have extra fluid in case you need to top off in the future.
Install radiator cap and allow the bike to run. Check for leaks.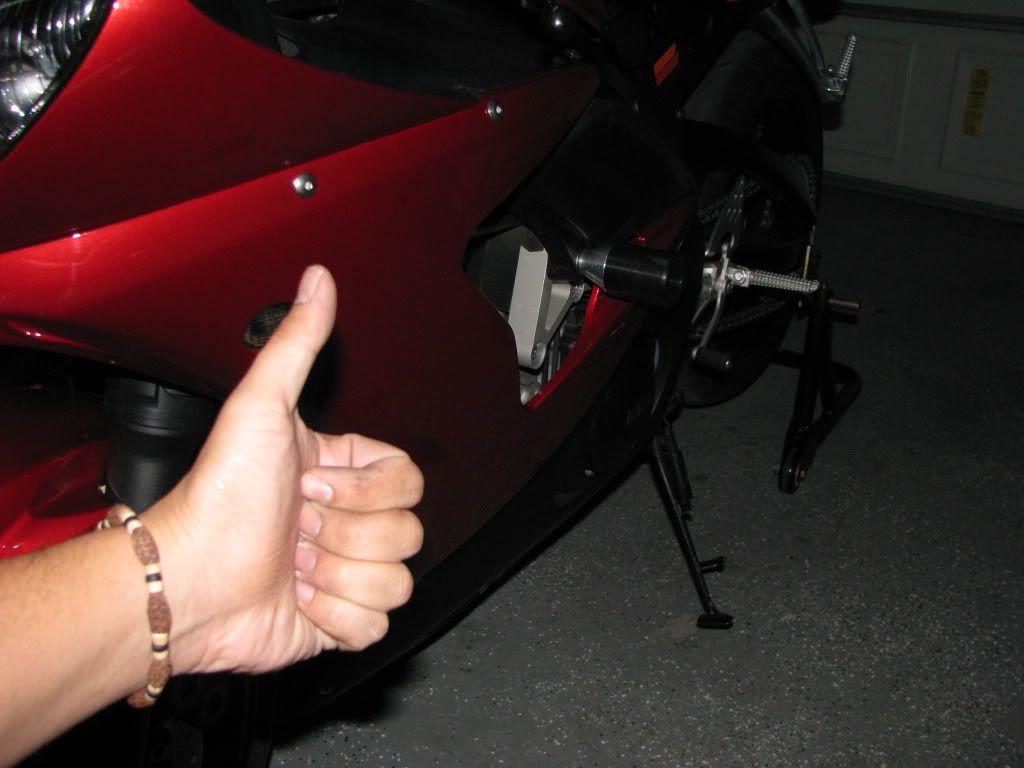 Button up your body work and you're done. Be sure to dispose of the old fluids at a proper collection site. I took mine to my local recycling center.
:toocool: