Discussion Starter
·
#1
·
First off, you should have a little experience with soldering/circuits before you just jump right in to this.
I decided to do a little research and build my own delay circuit for my HID headlights. Everyone is always saying that your HIDs should be on a switch/relay so you can turn them on once your bike has been started so you don't overload your electrical system. I wasn't a huge fan of the idea of having to turn my headlights on and off every time I started my bike. This little guy will turn the headlights on automatically after so many seconds have passed after powering up the bike.
Things needed for this project:
Soldering Iron
Solder
100 KOhm Resistor
.01 uF Capacitor
100 uF Capacitor
1N4148 Diode
Wire
The 100 uF capacitor and 100KOhm resistor are for a 10second delay. You can use the follwing formula if you want to change the delay time:
Time Delay (secs) = 1.1 x R (kOhms) x C/1000 (uF)
I used the following schematic for the wiring: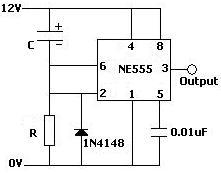 The only thing I added to my board is the relay. The pinout for the relay can be found
HERE
. It's also on the pack of the package if you get it from Radio Shack. Basically the output (pin3) on the 555 timer goes to one side of the coil. The other side of the coil just goes to ground.
I started by soldering the DIP socket. Then I figured out where all the components would go before I started soldering. Planning ahead will save headaches. I used a few wires for runners along the board since its just a generic PCB. Once I had the basic circuit done I popped in the 555 and tested it to make sure it was working before moving on. I soldered the relay in and connected wires to the COM and NO posts.
At this point it looked like this: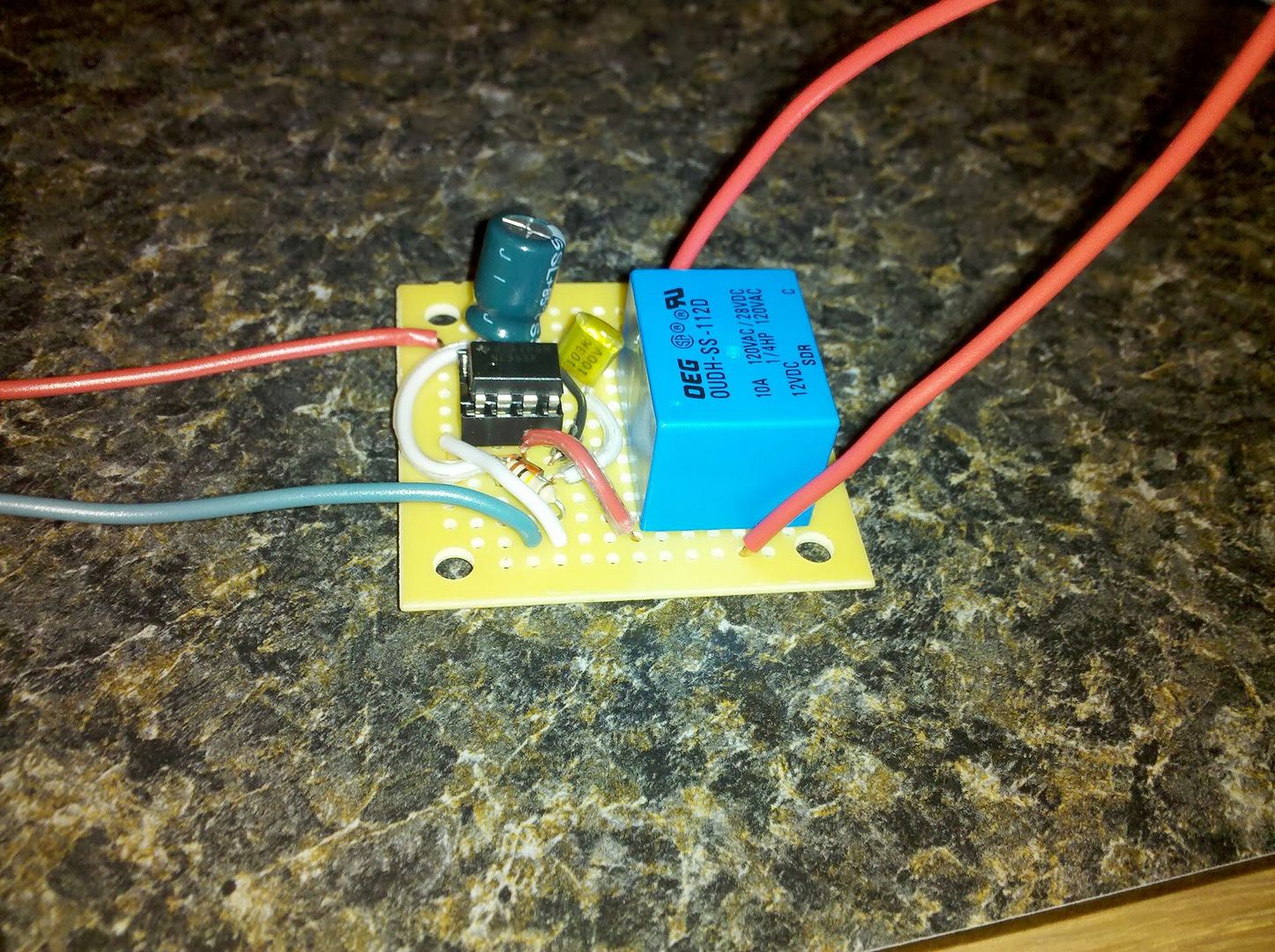 I haven't mounted it in the project box or put it in my bike yet. That should happen tomorrow sometime. I plan on trimming down the excess PCB so it'll fit nicer in the box. I'll update this post with pictures once I get it all done.