Discussion Starter
·
#1
·
I hadn't owned an R6 in over 3 years until I picked this pile up. She lived her last couple of years on the road as an outlaw in the state of Georgia. She was a theft recovery so stupidly cheap and perfect for the track. This is going to be a slow and long process unless I sell my 07 R1. We shall see.
Here's everything I've done to her so far:
Oil and coolant change
Spark plug change
Keyless ignition
Installed Agg racing block offs
Installed new gel battery
Installed new neutral safety switch
Installed vortex v1 keyless fuel cap
Installed front and rear renthal sprockets
Wiped down all the paint off the forks
Removed garbage fairings that were held together with wood screws
Parts I have on hand to install:
GB Racing engine covers
Graves clip ons
New air intake tube
New RK 520 chain
Parts left to order:
New suspension set up. It depends on what's available at the time.
Fren Tubo Type III black on black brake lines
Track plastics. Found a decent set of Catalyst plastics I'm hoping to score.
PC rims
Pirelli SC tires
Full Leo exhaust
Clutch/brake lever
Rearsets
I'm sure there's more I'm missing. On to the pictures
The day I brought her home was the same day I said goodbye to my 09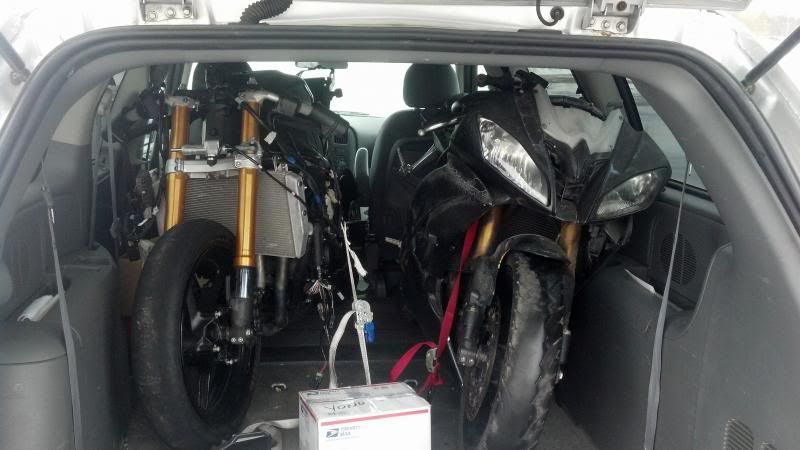 She's not the prettiest girl at the party but she'll do what I need her to do. First thing to do was take those awful fairings off and trash them.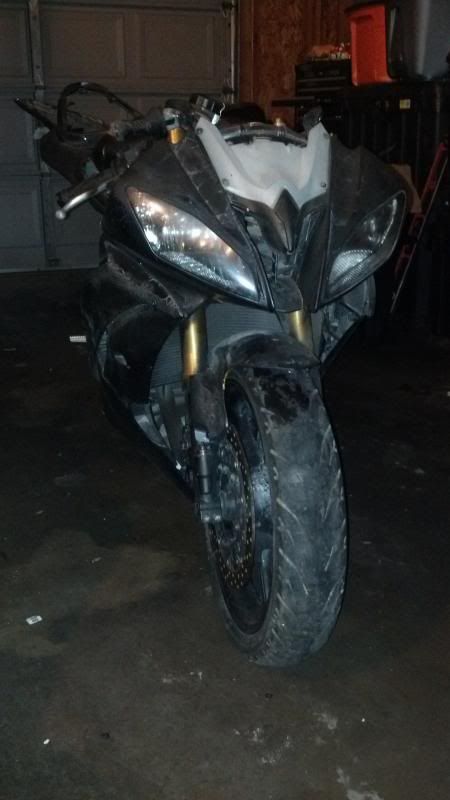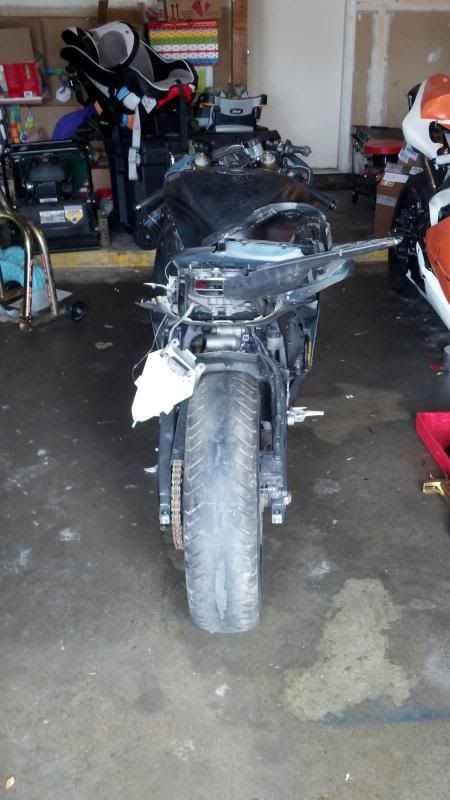 While I was troubleshooting why she wouldn't start, I decided to change the sprockets out.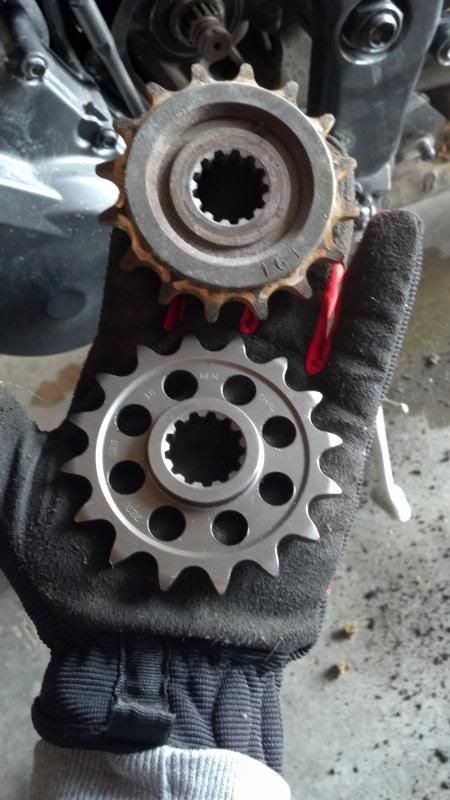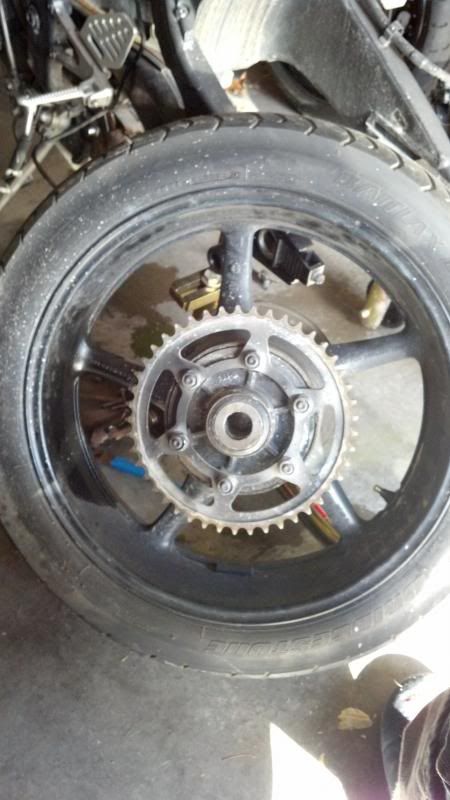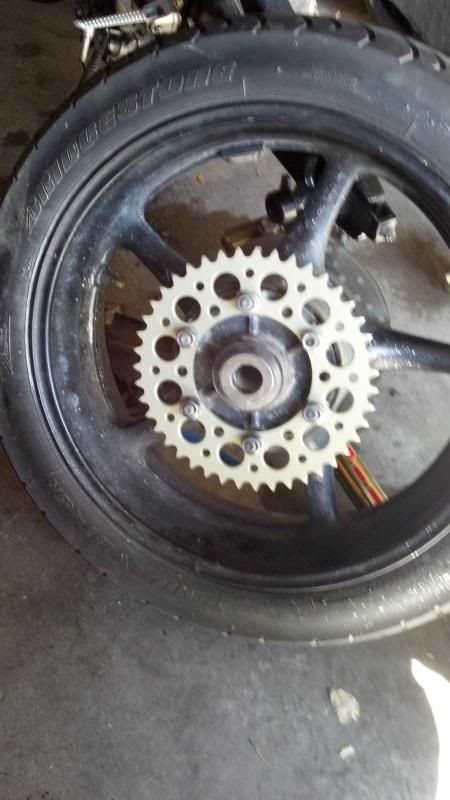 Then the block off plates and oil change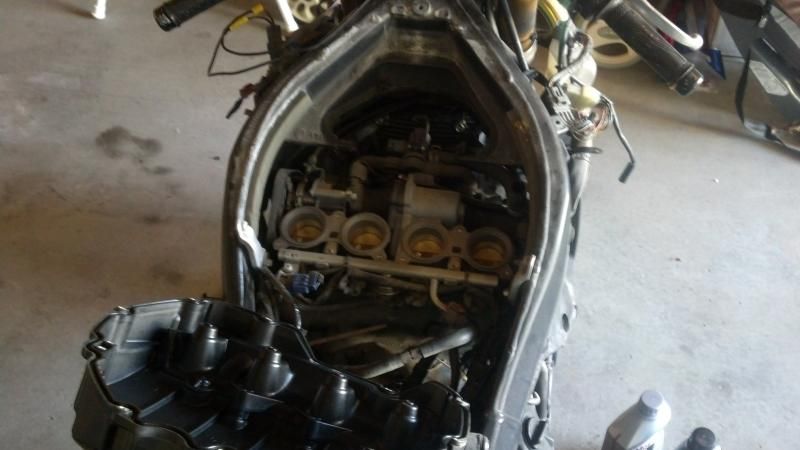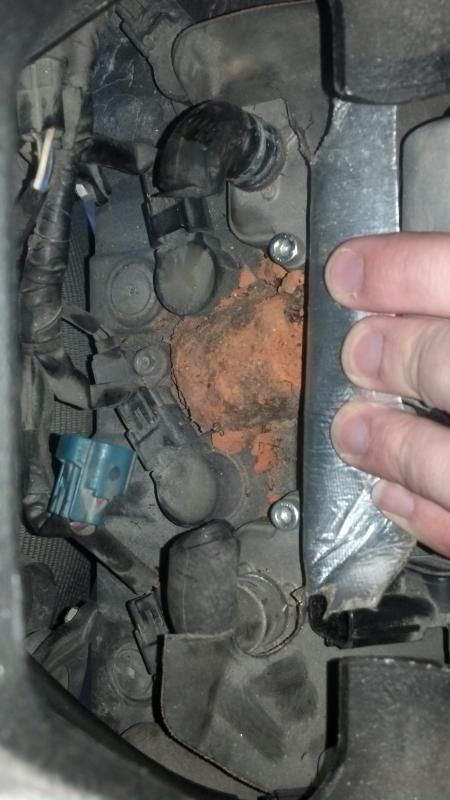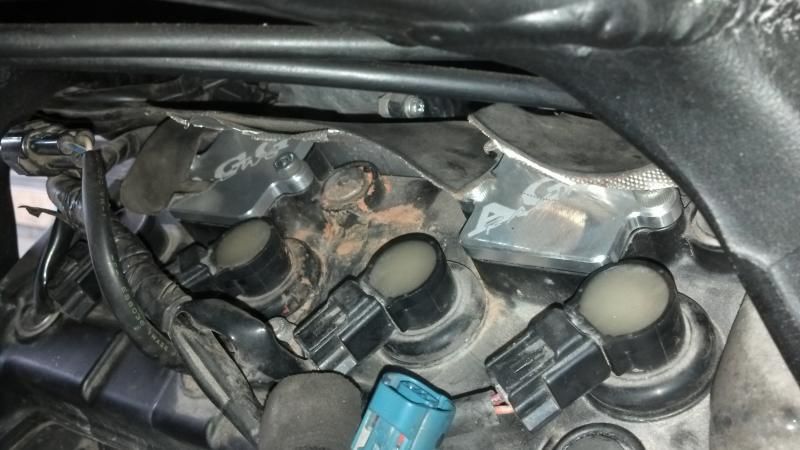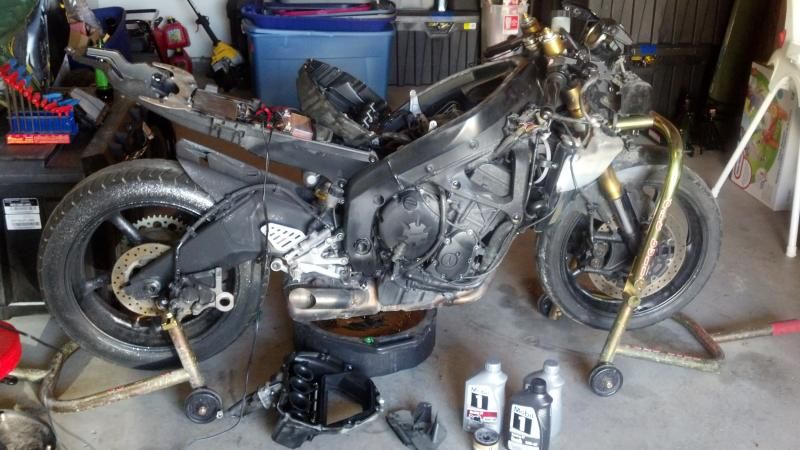 Here's my son staring at that exhaust and thinking....what...the...fcuk dad? :nono
Here's a close up....I can't wait to get a full exhaust to replace this piece of garbage.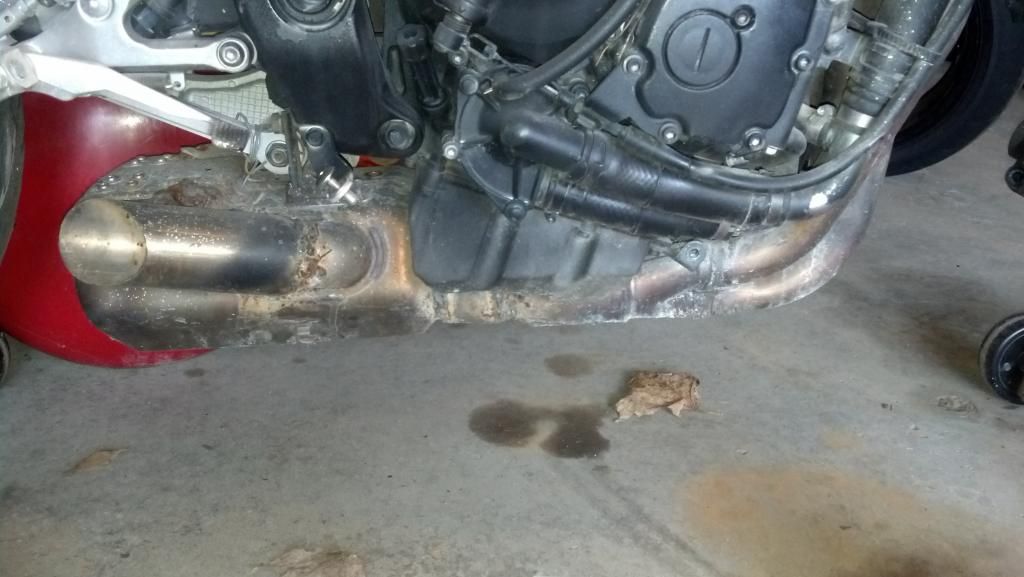 That's everything I have so far. I'll update as I install parts. Hopefully I can get her running soon but it looks like a faulty fuel pump is the problem this time. I pulled fuel lines off and there was rust. Yay. Until next time!